Homeless and selfless: Man gives jaw-dropping gift back to food bank that feeds him
December 9, 2018
In the small town just outside of Seattle, Washington, Kevin Booth is a familiar and friendly face. If you walk the streets of Sumner you might see him wearing his Seattle Seahawks hat and his favorite matching jacket.
And every week, Booth waits patiently for the Sumner Community Food Bank – which has been serving the homeless man for several years — to open.
Last month, Booth was getting food from the food bank's bread box before it opened when he found a plastic bag full of twenty dollar bills – a windfall that could have changed his life.
It was just before sunrise and no one was around. There was $17,000 in the bag.
"When I realized what it was, I said 'who would drop this off?' Sure enough it was real," Booth told ABC News laughing as he recalled his shock. "It was not monopoly money."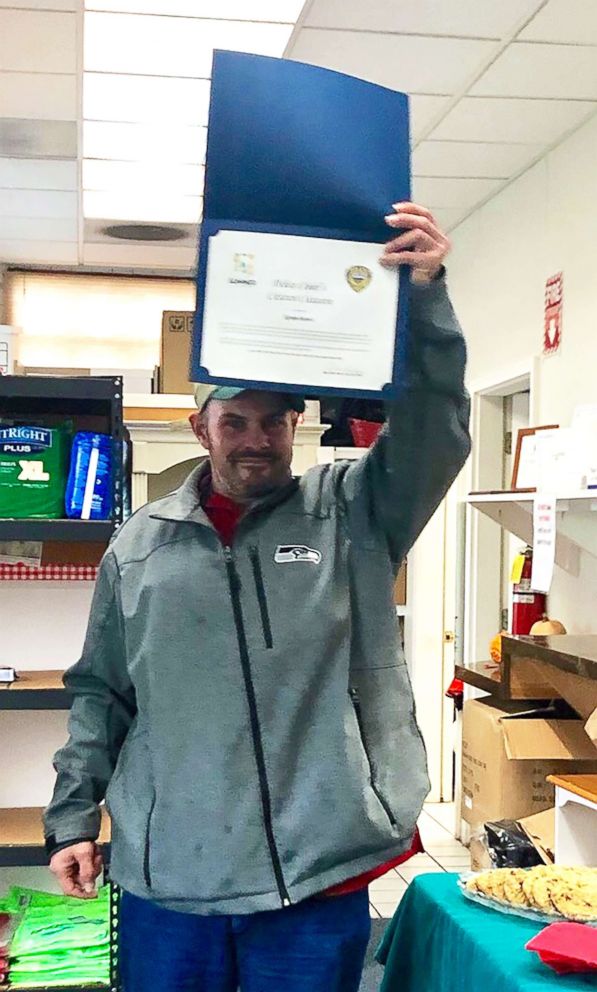 Homeless for the last seven years, Booth said he immediately thought about what he could do with the money. Then he thought about what the money could do for everyone else. He pondered the situation for 45 minutes.
"I felt like doing the right thing would be better than taking off with it," he said. "It made me feel good."
Booth handed the bag to the first employee to arrive without mentioning what he had discovered.
"This is for you," he told the employee, before turning around and walking off, according to Sumner Food Bank director Anita Miller.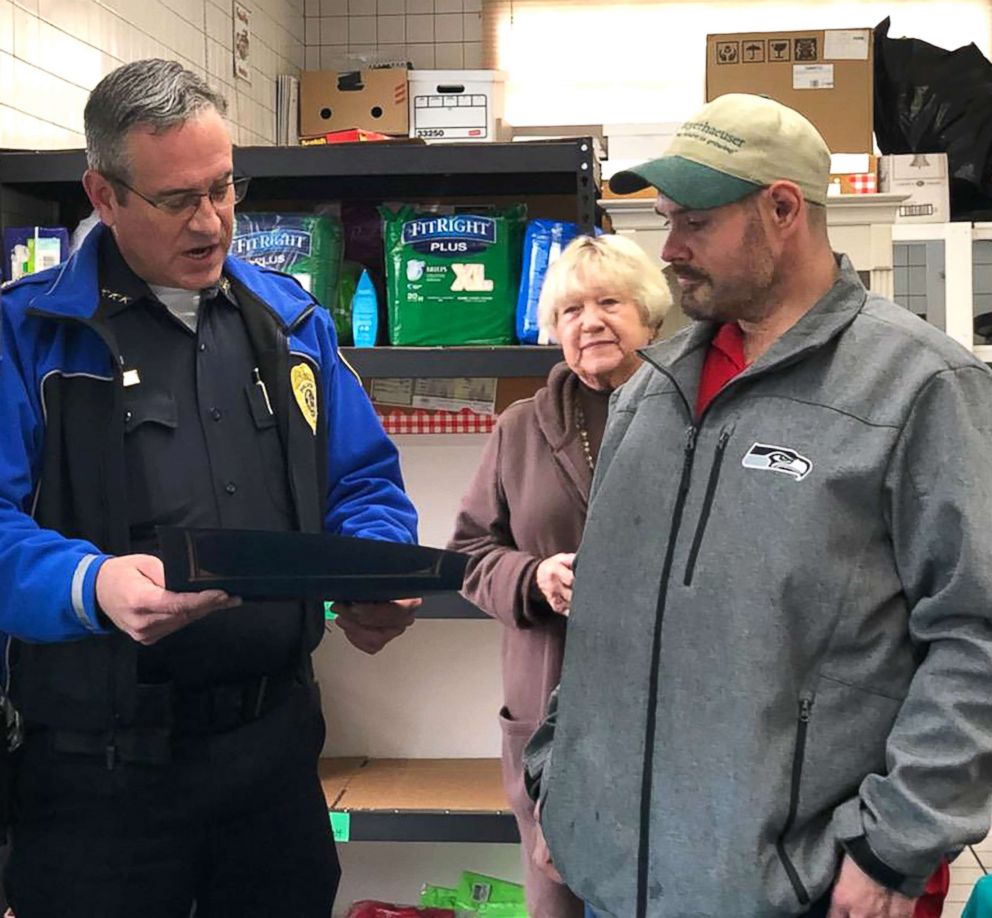 Surveillance video captured the employee carrying the bag into the food bank — completely unaware of what was inside.
"We set the bag on the scale and then realized this was not food," Miller said.
Miller contacted Sumner Police Department. Officers arrived, and along with volunteers, counted the money. Thousands of dollars later, they were still counting.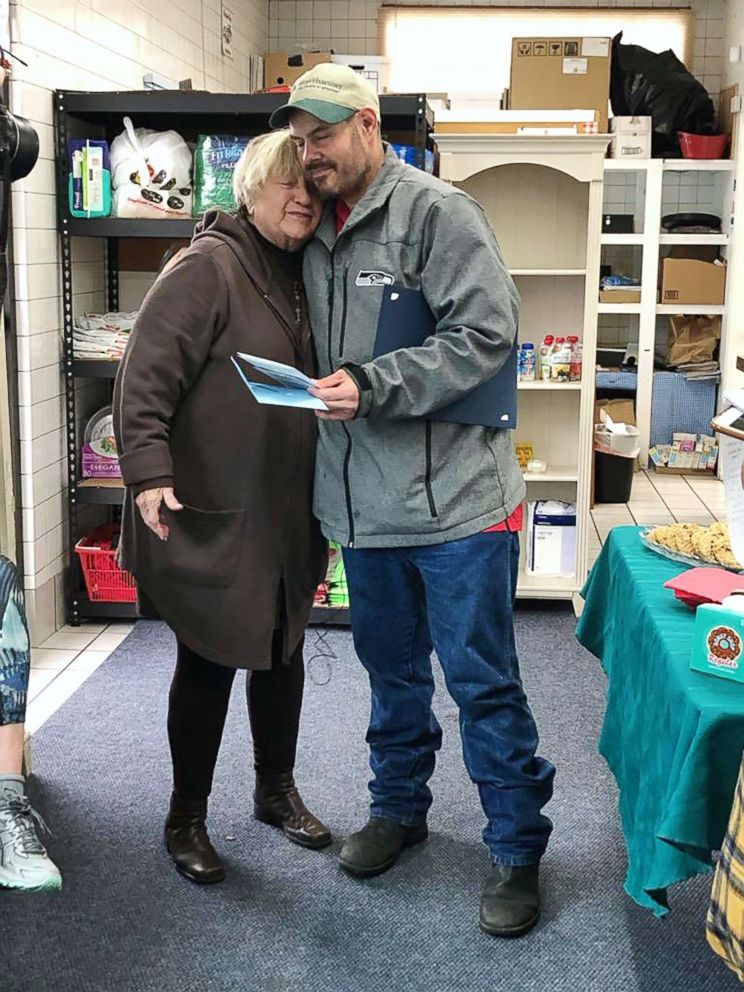 When Miller realized what Booth had done, it brought her to tears.
"I cried," she said, "because it's so neat to think someone so needy would bring this to us."
"I mean this man doesn't even have a roof over his head," she said.
Sumner police held the cash for 90 days and when no one came forward to claim it or report it missing last week, they released it to the food bank.
But not before honoring Booth for his selflessness.
He received the Chief's Citizen Citation award.
The food bank donated gift cards to Booth for basic needs, and plans to use the money to expand its building, which currently feeds over a thousand working class-families a month, as well as about three hundred homeless people a week, according to Miller.
Booth said he is excited about the plan, telling ABC News that he hopes the expansion will mean the food bank can feed more people.
As for Miller, she had two, heartfelt words for the anonymous donor who decided to give so much to people with so little.
"Thank you," Miller she said, in a soft voice brimming with emotion.
Booth said he has gotten a real kick out of the whole experience. He's proud of himself, and he's clearly not alone.
"I hope this story makes it all the way to China," he told a reporter in a lighthearted moment.
"So people can see what kind of man I am."
Source: Read Full Article