Florida mom, 88, reunited with daughter she thought had died in childbirth
December 7, 2018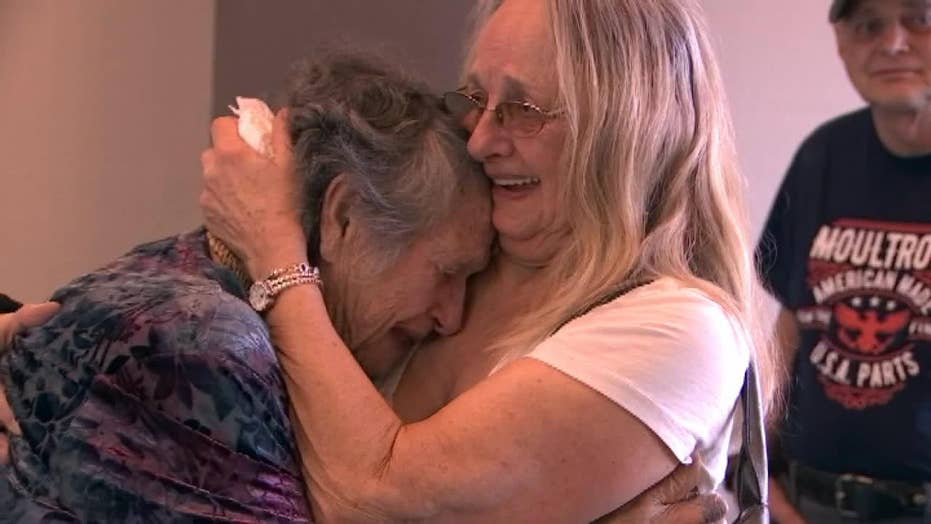 Mother reunited with daughter after 69 years
An 88-year-old woman has been reunited with her daughter after believing that she had died in birth.
A mother and daughter were reunited in Florida — 69 years after their separation — after an online DNA site reconnected the two.
Genevieve Purinton, 88, gave birth to Connie Moultroup in 1949 when she was 18 years old, Fox 13 reported. Upon her daughter's birth, though, Purinton was told the baby had passed.
"I said I wanted to see the baby," she said, recalling the moment. "They told me she died."
OREGON MAN WINS $118G LOTTERY WHILE WAITING TO CASH IN ANOTHER WINNING LOTTERY TICKET
The mother and daughter were able to reconnect on Monday after they found each other through an Ancestry DNA kit, which Moultroup received from her own daughter last Christmas.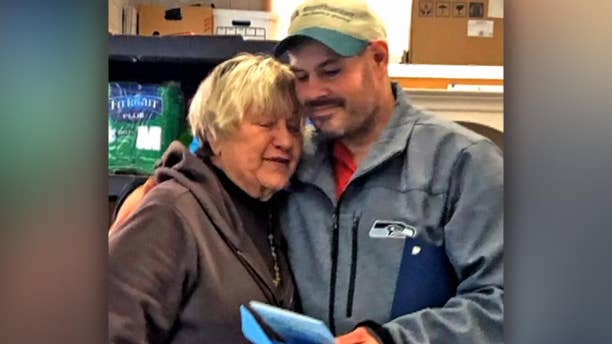 Homeless man finds $17G in bag outside food bank, hailed for turning it in
A homeless man in the Tacoma, Wash., area is being praised for his decision to turn in $17,000 he found outside a local food bank.
She found what she thought was the name of her mom, but which reportedly turned out to be her cousin. She gave her newly-discovered cousin the name of Purinton, and the cousin said: "That's my aunt and she's still alive."
Moultroup, who traveled to Tampa from Vermont, said she's spent her entire life "wanting this. I remember being 5 years old, wishing I could find my mother."
The 69-year-old was adopted and grew up in Southern California, Moultroup's daughter told NBC News. Moultroup's adoptive mother died when she was 5 and her stepmother was apparently abusive.
During their reunion on Monday, the two hugged — for a long time — through tears.
"You're really not dead," Purinton told her daughter, who replied, "I'm not dead."
Source: Read Full Article