Avenatti to lose cash, artwork, Ferrari in divorce settlement with wife: report
December 6, 2018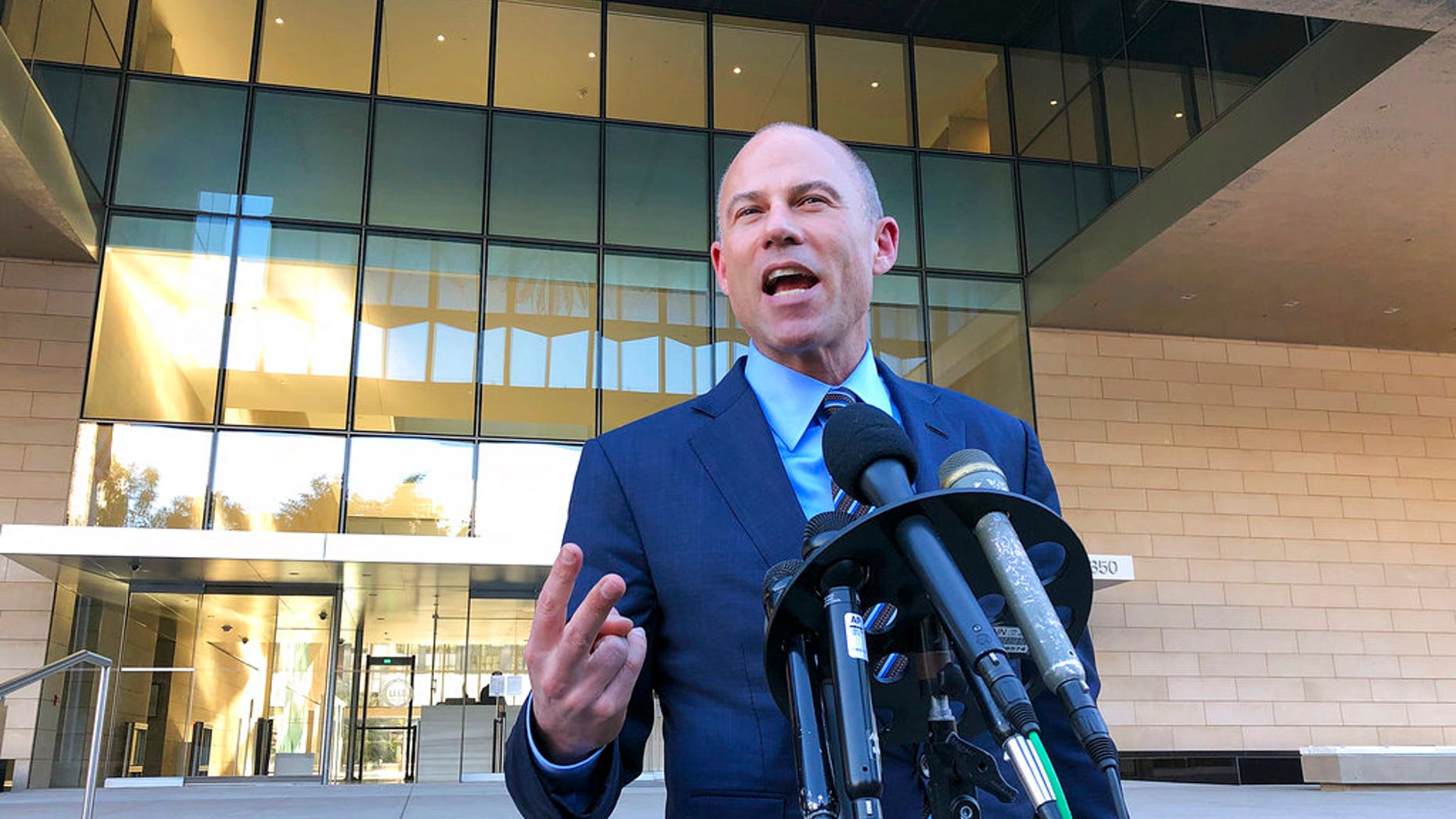 Michael Avenatti, lawyer for porn actress Stormy Daniels, speaks to reporters outside federal court in Los Angeles, Dec. 3, 2018. 
(Associated Press)
Michael Avenatti, the attorney for adult film star Stormy Daniels and an anti-Trump activist, has been having a bad month.
On Wednesday, the 47-year-old lawyer reached a divorce settlement with his estranged wife that will require him to hand over thousands of dollars and other assets for liquidation, according to court filings.
The court filings in Orange County, Calif., as reported by TMZ, indicate a judge has ordered Avenatti to pay his wife Lisa Storie-Avenatti $162,295 per month in child and spousal support retroactive to Jan. 1, 2018. The combined total amounts to more than $1.9 million upfront.
In addition, the judge ordered Avenatti to fork over his assets for liquidation including five luxury wristwatches – some worth $50,000 – a Frank Gehry sculpture, several pricey works of art, and a 2017 Ferrari 488 GT Spider worth about $300,000, according to the report. The judge also mandated that Avenatti's law firm, Avenatti & Associates, transfer its interest in a 2016 Honda private jet.
The couple married in May 2011 and separated last December, the New York Daily News reported.
HOW AVENATTI'S 2020 ASPIRATIONS FIZZLED: 'SKELETONS CAME TO LIGHT'
Avenatti had been laying the groundwork for a possible 2020 presidential run, having visited early voting states. But after a spate of setbacks, including his recent arrest on suspicion of felony domestic violence, Avenatti canned those ambitions.
"After consultation with my family and at their request, I have decided not to seek the Presidency of the United States in 2020," Avenatti said in a statement released on Tuesday. "I do not make this decision lightly – I make it out of respect for my family. But for their concerns, I would run."
In November, Avenatti was arrested on suspicion of felony domestic violence after an alleged altercation with a 24-year-old actress in Los Angeles.
Avenatti denied the accusations against him and wrote on Twitter that he was looking forward "to a full clearing of my name."
The Associated Press contributed to this report.
Source: Read Full Article