'Willow': Is Elora Part Of the Disney+ Series Storyline?
May 31, 2022
With Willow's official teaser trailer for the Disney+ series released, fans have a few questions. The series will continue the story of sorcerer Willow Ufgood, portrayed by Warwick Davis, on a new adventure. The storyline takes place years after the 1988 original movie. The narrative for Willow has fans wondering if the infamous Elora will return or is she disguised as another character.
[Warning: This article contains spoilers for Willow movie]
Willow Ufgood is tasked with protecting Elora and finding her a home in 'Willow'
The 1988 movie by George Lucas and Ron Howard focuses on a mythical fantasy story of a child prophecized to bring together the kingdoms and defeat the evil witch. Elora's story in Willow begins before she is born. The kingdoms Tir Asleen, Galladoorn, Nockmaar, and Cashmere, have a foretold prophecy of a baby born with a special mark.
The evil Queen Bavmorda (Jean Marsh) takes no chances and imprisons all the pregnant women in her domain. One of the women gives birth to the child and sneaks the baby to safety with the help of her midwife. The baby lands in a Nelwyn village in the hands of Willow, a sorcerer in training. When the queen's hounds attack the village, they realize it is no ordinary baby.
The High Aldwin recognizes the child's power and entrusts her safety to Willow, who must take her to people of her own kind. Willow follows Willow, his friends, and their adventures with baby Elora. They meet a rogue swordsman named Madmartigan (Val Kilmer), who helps get Elora to Tir Asleen.
By the finale of Willow, Willow's magic trick forced the evil Queen's spell to backfire and kill her. Elora is left in Tir Asleen as her new home to grow up and fulfill the prophecy. She becomes Princess Sorsha and Madmartigan's adopted daughter.
The trailer for Disney+'s 'Willow' does not fully reveal Elora
According to The Hollywood Reporter, Warwick announced he would be reprising his role as Willow in 2020. The teaser trailer did reveal some actors from the original movie will make their return for the series. Fans are questioning if Willow is secretly about an older Elora.
An unknown narrator explains a child was prophecized to become a powerful empress. A group of new characters ventures to find Willow and ask for his help in saving a kidnapped prince. A character named Kit (Ruby Cruz) leads the new characters to save the prince. According to Deadline, early details of the character explain Kit is the daughter of Sorsha. She asks Willow for help in rescuing her twin brother.
It is unclear if Kit is really Elora. Willow takes place almost 20 years after the finale of the original movie. It could be that Elora grew up under a new name. In the trailer, fans saw snippet details from the original movie, like Willow's original wand, General Kael, and a witch. The narrator speaks in the past tense as if Elora has yet to fulfill her prophecy.
The Disney+ series will bring back Madmartigan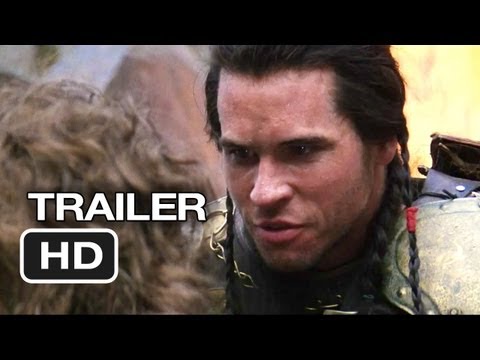 With Warwick returning as Willow, who else from the original movie will be a part of the Disney+ series? It is unclear if the character Elora will return for Willow, but fans do see Joanne Whalley reprise her role as Sorsha. Fans see her in a throne room and unsheathing a sword in the teaser. It could be that Willow will once again meet Sorsha on his new adventure.
But fans are sad to learn that Val Kilmer could not reprise his role as Madmartigan due to cancer recovery and coronavirus (COVID-19). According to The Hollywood Reporter, executive producer Jonathan Kasdan reveals his character will still be a part of the storyline in a "big way."
"Val has been in communication with Joanne [Whalley] and I and Madmartigan is a character in the story and what we didn't get to shoot with him on season one, we've made him a major figure in the story," said Kasdan. Davis chimes in by saying Kilmer's "spirit is very much with the series."
Willow will premiere on Disney+ on November 30.
Source: Read Full Article