Who is Penelope from 'One Day at a Time?'
February 21, 2019
Penelope – the struggling nurse and army vet with a delightfully dysfunctional family – is portrayed by actress Justina Machado in the Netflix original 'One Day at a Time.'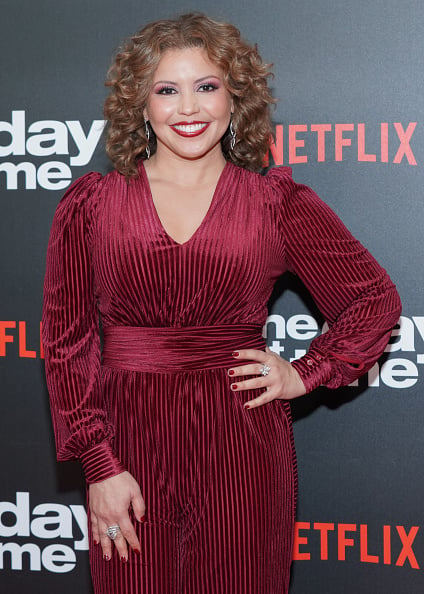 Penelope is the show's main protagonist. From episode to episode, viewers observe her – sometimes successful, sometimes futile – attempts to raise her two children with help (and hindrance) from her traditional Cuban mother (portrayed by Rita Moreno).
Penelope's character is smart and sassy; however, her most inspiring quality is her sincerity. The role requires an actress capable of bringing Les Miserables level heartache and a Steve Martin degree of comedic timing to the table. Justina Machado excels on both fronts.
View this post on Instagram
#Repost @mikeroyce with @get_repost ・・・ Get caffeinated
A post shared by Justina Machado (@justinamachado) on
Who is Justina Machado?

Justina Machado, most widely known for her role as Darci Factor in the CW series Jane the Virgin, was born in Chicago, Illinois in 1972. After graduating from an extremely elite and selective high school – Lane Tech – she moved to New York City.
Machado, from previous experience performing with the Latino Chicago Theatre Company, moved to NYC with impressive work already under her belt. Unlike many other youngsters who dream of stardom, she wasn't too "green" despite making the leap at a young age.
Six years after moving to New York – and playing a few small parts in various shows and films – Machado landed the role of Elsa in NYPD Blue and Val Cho in the TV movie No One Would Tell. She moved to LA for both parts.
Justina Machado's major TV roles

Machado's career took off when she was cast as Vanessa Diaz in the HBO phenomenon Six Feet Under. While the character was originally written as a supporting cast member, Diaz became a significant staple as the series continued, which opened doors for Machado. In 2005, Six Feet Under completed its final season.
View this post on Instagram
David, Claire and Ruth mourn the loss of father & husband Nathaniel Fisher who was killed in an automobile accident on Christmas Eve, 2000. #sixfeetunder #fisherandsons #funeral #hbo #alanball #michaelchall
A post shared by Six Feet Under (@sixfeetunder_official) on
If you recognize Justina Machado but never watched Six Feet Under, you may know her as Claudia Diaz from ER, Emily Burrows from Body of Proof, or as Zoila's sister Reina in Devious Maids.
Has Justina Machado been in any movies?

Justina Machado, while most famous for her TV roles, has starred in a few major blockbusters.
Machado's most notable film roles include her parts as Isabelle Hudson in Final Destination 2, Carmen Rodrigues in She's So Lovely, and, most recently, Tanya in The Purge: Anarchy. Machado has also starred in Little Fugitive, The Accidental Husband, and In the Electric Mist.
Has Justina Machado won any awards?

Justina Machado was one of several lucky cast members to take home the Screen Actors Guild award for Oustanding Performance by an Ensemble in a Drama Series for Six Feet Under. She also won a FilmOut San Diego Award for her performance in Diego.
In terms of the major entertainment awards – Oscar, Golden Globe, Emmy, and Tony – Machado has yet to be recognized on this level for her outstanding work. Maybe her performance in One Day at a Time will earn her the recognition she needs to snag a nomination or a part that leads to one.
As Penelope in 'One Day at a Time,' Justina Machado excels. The character seems effortless and natural. Alongside Rite Moreno, she brings a vibrant energy and a warm heart to a series that explores today's society in a way that is both funny and enlightening.
Source: Read Full Article