What's the Status of 'P-Valley' Season 2?
November 27, 2021
P-Valley fans are eagerly awaiting the next season after a months-long wait. Inspired by a play of the same name by Katori Hall, the series launched on Starz in July of 2020 and tells the story of the dancers at The Pynk, a strip club in the fictional town of Chucalissa, Mississippi. Since its premiere, it has become one of Starz's biggest hits, hooking viewers with its dramatic plot and characters.
Ever since the P-Valley Season 1 finale, fans have been looking for any news on when the show might return. While Starz has not yet revealed a release date for P-Valley Season 2, the show is in progress. Learn more about the status of the second season and more about the series, below.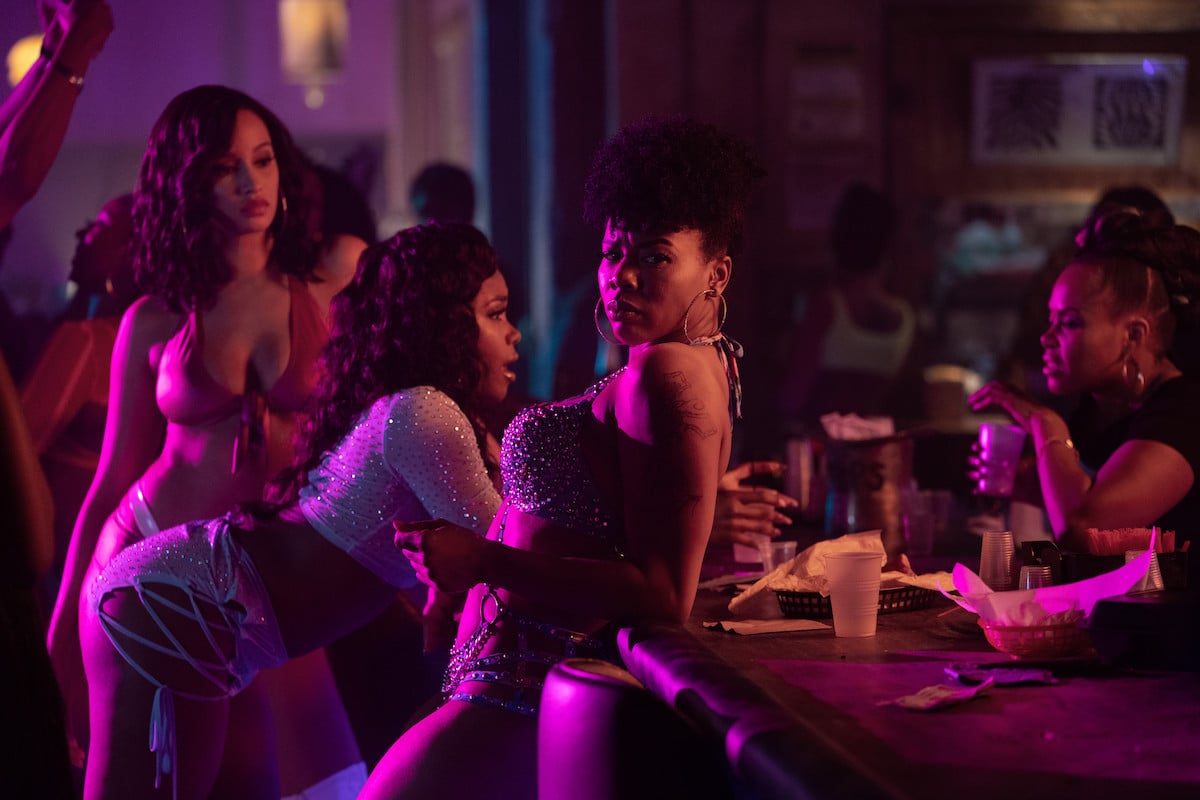 'P-Valley' left off with a cliffhanger
The first season of P-Valley chronicled club newcomer Hailey (aka Autumn Night) after she fled to Chucalissa to escape her abusive boyfriend, Montavius. Despite creating a new identity, Montavius tracked her down and violently confronted her for stealing money from him in P-Valley Season 1 Episode 8, during The Pynk's closing night. Realizing something was wrong, Hailey's co-workers intervened and a gun went off. But it was not revealed who got shot.
The next scene showed Uncle Clifford and his grandmother preparing for a funeral, which was really the auction for The Pynk. Mayor Ruffin was anticipating buying it, hoping to develop the ground into a casino. But Hailey, with Montavius' money in hand, showed up and outbid him, which effectively made her and Uncle Clifford business partners. Back at the club, Uncle Clifford mentioned Montavius had been "handled" as Hailey prepared to reopen the club.
'P-Valley' Season 2 is now in the works
Unfortunately, the second season of P-Valley was delayed due to the coronavirus (COVID-19) pandemic. As a result, Hall said it likely wouldn't arrive until 2022. But fans can rest assured that it's in the works.
Filming on P-Valley Season 2 began filming in the summer and will reportedly run through December, according to P-Valley Updates. From there, it will have to go through post-production, which could take months. That makes a summer or early fall premiere likely, but nothing's for certain.
As far as what to expect, Hall teased there would be more tension between Autumn and Uncle Clifford now that they're working together in a different capacity.
"She came in getting her a** smacked on the dance floor and now, she has some ownership in the club," she told Entertainment Weekly. "The power dynamics at the club have completely changed and to see Uncle Clifford and Hailey fight over the throne will be stuff of legends."
She also teased that Montavius was the one shot in the Paradise Room and that his disappearance could trigger a search by his gang, Delta Devoted.
Who's returning for the next season?
The cast of P-Valley Season 2 seems to include everyone from the first season: Elarica Johnson, Brandee Evans, Nicco Annan, Shannon Thornton, Tyler Lepley, J. Alphonse Nicholson, and Loretta Devine. But there are reportedly new faces too, such as Love & Hip Hop star Jhonni Blaze and Rolando Boyce of The Chi.
While the cast has kept their comments on the next season to a minimum, many have teased exciting things ahead.
"I can tell you that it's going to be well worth the wait, and a lot of your questions will be answered," Evans told BlackFilmandTV.com. "And so it's a bigger rollercoaster ride to me. To me, it's more emotional, it's even more real, and I didn't even think that was possible. But just very much more relatable and real."
Source: Read Full Article