What Is the Best Christmas Movie of All Time?
December 8, 2018
Some people know every line from It's a Wonderful Life while others can't imagine a holiday that doesn't involve watching Home Alone. Then there are those who insist Die Hard is a Christmas movie and those who love Love Actually. But what's the best Christmas movie of all time? It's a potentially contentious question, but thanks to a new poll from the Hollywood Reporter and Morning Consult, we finally have an answer. 
America's favorite Christmas movie is Rudolph the Red-Nosed Reindeer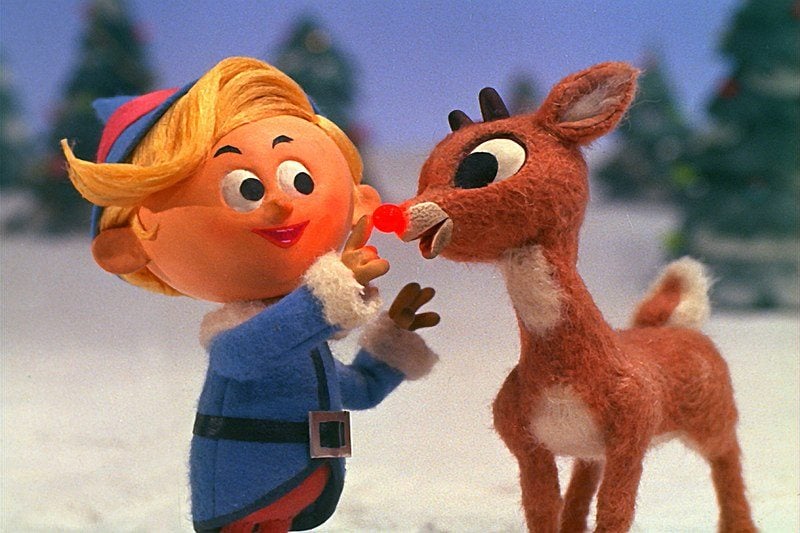 Rudolph and Hermey in Rudolph the Red-Nosed Reindeer | Rankin Bass/Wikimedia Commons
Forget John McClane and Kevin McAllister. The people have spoken, and America has declared the animated classic Rudolph the Red-Nosed Reindeer the best Christmas movie of all time. (That's despite some recent criticism that the movie is "seriously problematic" because of its depiction of bullying).
Of the 2,200 adults surveyed, 83% had a favorable impression of the 1964 stop-motion film with Burl Ives, with more than half saying they had very positive feelings about Rudolph. Sixty-eight percent associate the movie – with has been shown on TV pretty much every year for more than half a century — with their holiday tradition. This year, more than 8 million people tuned in to watch Rudolph, Hermey the elf and Yukon Cornelius save Christmas when it was broadcast on CBS on November 27.
How other classic Christmas films rank
Rudolph took the top spot in the ranking of most-loved Christmas movies, but not by a wide margin. Three other films were rated as "favorable" by at least 80% of survey respondents. (The survey asked people about 37 films in total.)
After Rudolph the Red-Nosed Reindeer, the other top nine Christmas movies were:
A Charlie Brown Christmas: 81%
Frosty the Snowman: 80%
How the Grinch Stole Christmas! (1966 animated version): 80%
Home Alone: 78%
A Christmas Story: 73%
A Christmas Carol: 72%
The Polar Express: 70%
It's a Wonderful Life: 69%
Miracle on 34th Street: 68%
The worst Christmas movies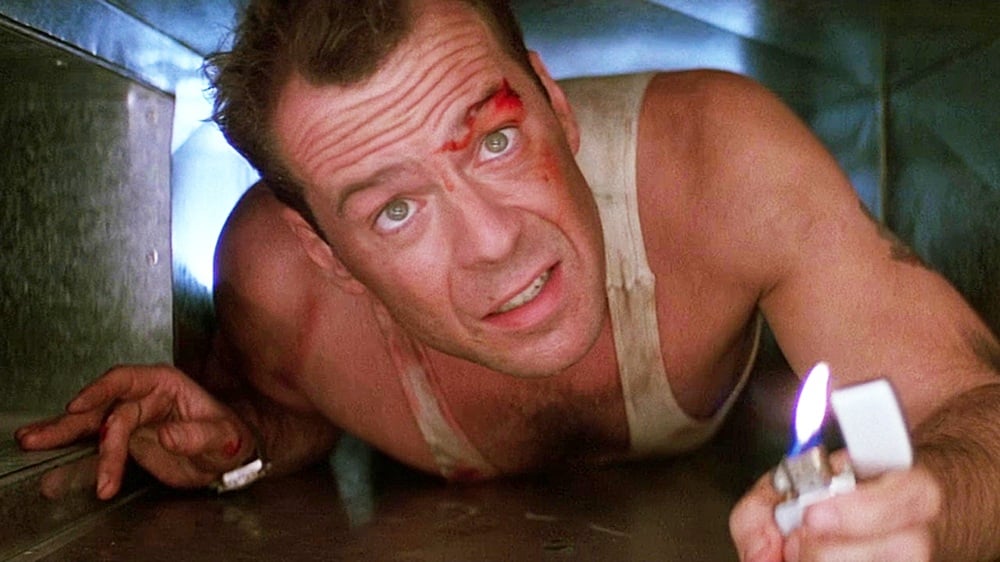 Bruce Willis in Die Hard | 20th Century Fox
Not all holiday movies are well loved. While people generally had positive feelings about feel-good Christmas classics, less-traditional fare or movies with edgier humor weren't as popular.
The darkly comic Bad Santa was the movie people were most likely to say they didn't like. Twenty-six percent of people gave it an unfavorable rating. Seventeen percent of people said they didn't like National Lampoon's Christmas Vacation or Elf.
Movies that aren't obviously Christmas films also ranked lower that favorites like Rudolph and Charlie Brown. Eighteen percent said they didn't enjoy The Nightmare Before Christmas (often considered a Halloween movie). Nineteen percent said they didn't like Gremlins, and 17% weren't fans of Die Hard.
The survey also tackled the much-debated question of whether Die Hard even counts as a Christmas movie. Only 25% of people said it should be included among movies like Miracle on 34th Street and White Christmas.
Of course, the survey didn't ask about every Christmas movie ever, so people didn't get a chance to share their feelings about some truly terrible holiday films, like the so-bad-it's-good (maybe) 1964 movie Santa Claus Conquers the Martians or the just plain bad Saving Christmas, the 2014 Kirk Cameron vehicle that's one of just a few dozen movies to earn a 0% score on Rotten Tomatoes.
Rudolph the Red-Nosed Reindeer airs Saturday, December 8 at 8/7 c on CBS.
Check out The Cheat Sheet on Facebook!
Source: Read Full Article