Victoria Pedretti 'Always Thought Nell Was Queer' in 'The Haunting of Hill House,' But It Isn't 'a Defining Factor' of Nell nor Dani in 'The Haunting of Bly Manor'
October 19, 2020
[Spoiler alert: Spoilers ahead for The Haunting of Bly Manor]. 
The Haunting of Bly Manor struck a chord with a lot of viewers this time around not because of the horror but because of the significant love story within. While it wasn't promoted with the season, Dani and Jamie find such an affirming adoration for one another that blooms into more. It's a significant part of the plot and the finale.
And for Victoria Pedretti, Dani isn't the first character she's thought of as gay. [Again: spoilers ahead for The Haunting of Bly Manor]. 
Dani Clayton falls in love with the gardener, Jamie, in 'The Haunting of Bly Manor'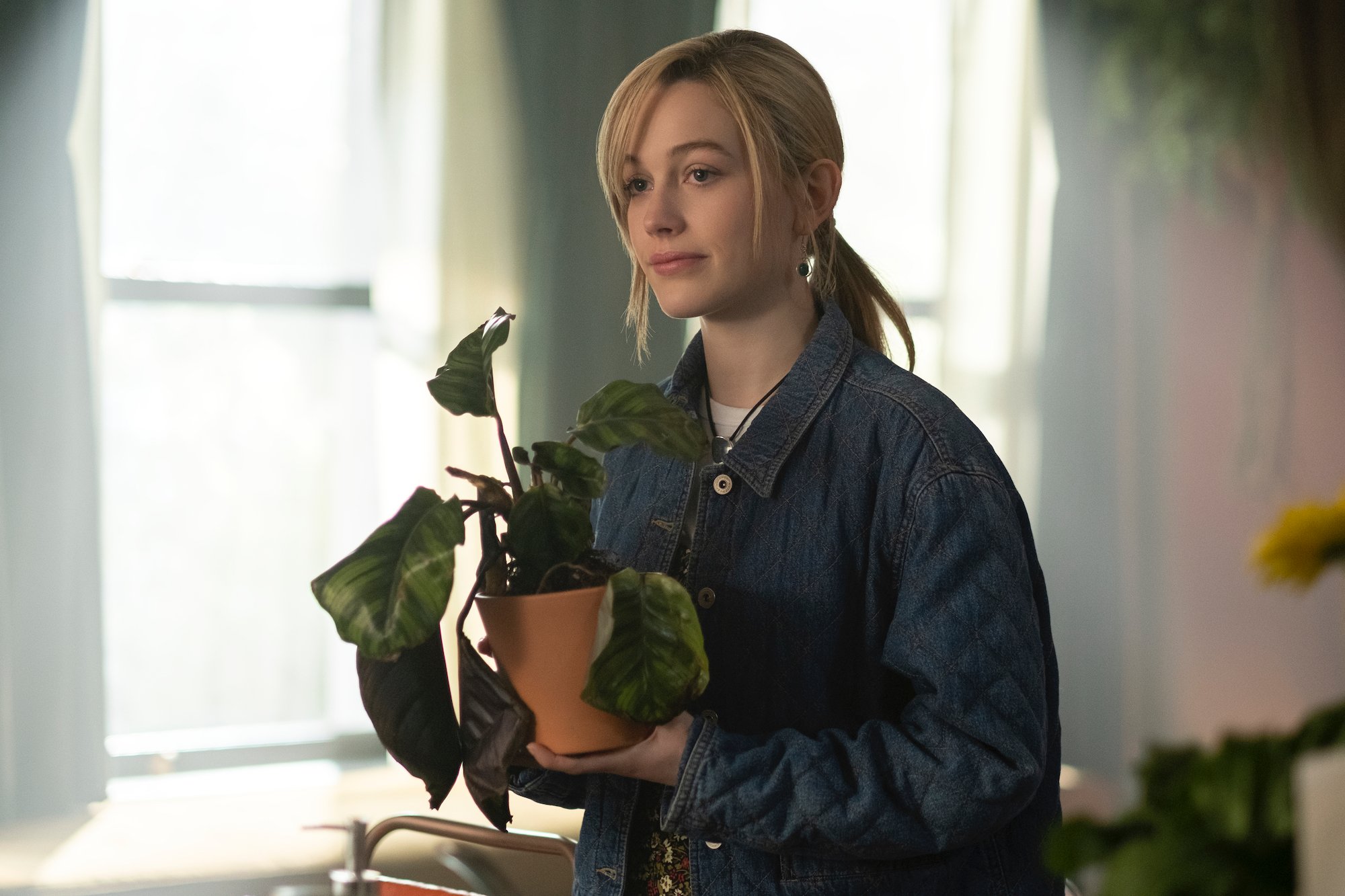 The Haunting of Bly Manor is billed as a horror show, and it is. It has the ghosts and the spooky vibes. There are only a couple of jump scares in this one as opposed to The Haunting of Hill House. But this season is less about gruesome, dead relatives, and more about love. 
As Dani and Jamie, the gardener, discuss in relation to Peter Quint and Rebecca Jessel's relationship, some people, unfortunately, get possession and love mixed up. Viewers can see how that translates into a ghost story. And, really, all love stories can be ghost stories because that person leaves something with you for the rest of your life. A haunting of sorts, but not always in a bad way. 
And with Dani and Jamie, it was in a very good, healthy way. Even after Dani died, due to the Lady of the Lake and the events of Bly Manor catching up to her over a decade later, it's not a terrible ending. It's sad at first, but the longer you sit with it you realize that Dani's memory is still with Jamie.
"Yeah. I… I love them," Pedretti told Town & Country magazine on Oct. 17. "They really met their match."
But for Victoria Pedretti, Nell was queer as well
When talking about Dani and her relationship with Jamie, Pedretti also shared that the character's sexuality isn't something new to her, in terms of how she goes about thinking of the characters she's playing. 
"Like we don't know—I always thought Nell was queer, probably," Pedretti shared. "You know, she marries a man, that doesn't mean that she… Right? Why are we making—we don't know her life. And it's not relevant."
Pedretti went on to say that for Dani it is more relevant because she ends up loving and spending her life with a woman as her partner. And queerness is "still relevant" for Nell but not to her story, "in the perspective from which it's told." That perspective being Hill House and the trauma it inflicted upon the Crain family, not necessarily Nell's love life.
Regardless, these characters' sexualities shouldn't be the point of the character, and it's not
This all came up after the interviewer talked about Pedretti's Harper's BAZAAR interview last year. The internet became obsessed with Pedretti's answer that Antonio Banderas and Catherine Zeta-Jones were her celebrity crushes growing up. Since then Pedretti's said that that answer "says very little about" her and that it's normal.
"It's nothing extraordinary. And I don't like the fact that I'm being praised for it," Pedretti told InStyle in February. "Because I don't think that it's extraordinary."
And she agreed that it "shouldn't be a big deal" in regards to who Pedretti is and neither should it define Dani.
Someone's sexuality can be minor to the bigger picture of who a person is. That identity can certainly — and typically is — a big part of someone's life. But not always. 
"… Some characters do really relate to their queerness and their queer community in a way that is defining for them. It just depends on the character," Pedretti pointed out.
She said that Dani's "queerness" isn't "any sort of defining factor" for the character; she loves who she loves, and Eddie just wasn't someone she could love romantically. But Jamie was.
"[Dani's] clearly not straight. And that's where it ends; I don't think we should be able to make any assumptions beyond that," Pedretti said earlier in the interview. "That's it. She's loving who she's loving."
Source: Read Full Article