This WWII drama about German sailors inside a doomed submarine is no re-Boot
December 5, 2018
This extravagant new production is not a remake of the classic 1981 war film – its producers have already been keen to spread that message on social media, saying "New submarine. New crew. New story. We would not/will not ever remake the 1981 classic film". Rather it's a sequel of sorts.
The original World War II naval adventure, based on the 1973 novel of the same name by war photographer Lothar-Guenther Buchheim, telling the fictional story of a German U-Boat, is still widely regarded as one of the most authentic war movies. It's one of the most successful German films of all time (and was nominated for six Academy awards) and remains one of the most expensive in the history of German cinema.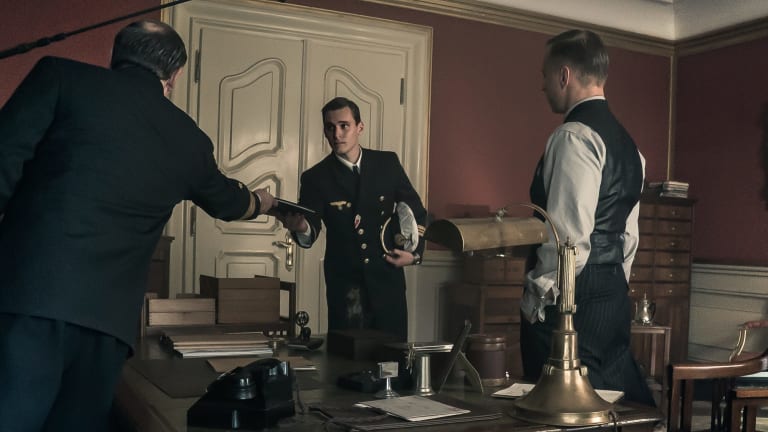 Das Boot: the action isn't entirely underwater this time around.Credit:SBS
Rather brave then, it would seem, to attempt a follow-up almost 40 years on.
But this eight-part series, produced by Bavaria Films and Murdoch's German pay-TV platform Sky Deutschland, has spared no expense.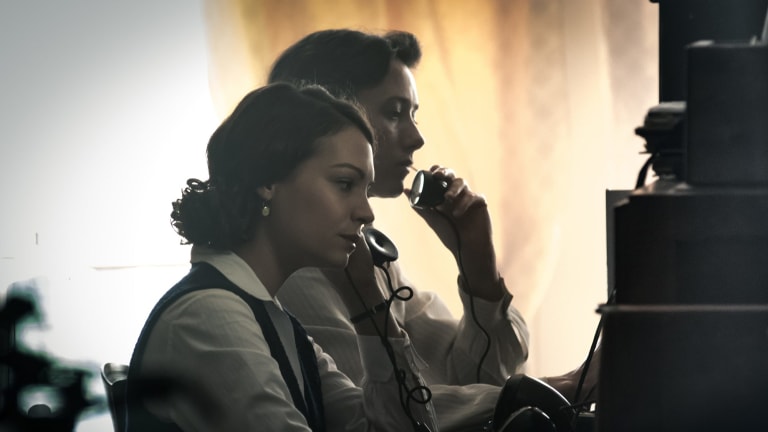 The eight-part series of Das Boot has spared no expense.Credit:NIK KONIETZNY www.nik-foto.de
The budget was reportedly €25.5 million ($39.2 million), and the series was filmed in Munich, Prague, Malta and La Rochelle in western France, and features an impressive cast of more than 79 actors and almost 1000 extras, speaking German, French and English. The main cast includes German actor Leonard Scheicher, Luxembourgian actor Vicky Krieps (The Phantom Thread), Game of Thrones' Tom Wlaschiha, French actor Thierry Fremont (Allied) and American actor Lizzy Caplan (Masters of Sex).
The story this time takes place in 1942, some months after the original (which ended in December 1941) and is focused on the crew of a U-612 submarine (the original was a U-96, although a lack of knowledge of vintage military hardware doesn't detract from one's viewing experience), after the Allies have cracked Germany's Enigma code, which allowed them, among other things, to monitor submarine fleets (in the first episode we're told the Germans have lost 11 subs in the past month alone).
This story – written by British screenwriter Tony Saint (also an executive producer) and veteran German screenwriter Johannes W. Betz, and drawing from the original novel as well as Buchheim's 1995 follow-up sequel Die Festung (critics opposed to a sequel can blame Buchheim as much as this series' producers) – also has two strands; the action isn't entirely underwater this time around.
Opposition to the Nazis is intensifying, and while we do get lots of incredibly well shot submarine action, on land a second narrative explores the French Resistance movement in La Rochelle.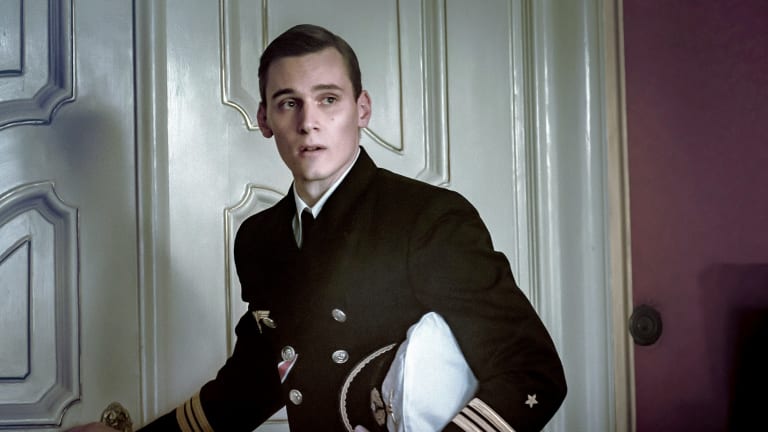 The TV series, a sequel of sorts to the classic film of the same name, is gritty and European and there's shocking violence.Credit:NIK KONIETZNY www.nik-foto.de
But first Das Boot opens with a tense, claustrophobic scene that will keep fans of the original happy, as a U-boat is caught in a losing battle with a US frigate, taking a hit underwater; the reactions of the crew – ranging from flat-out panic to rigid, silent fear – set the tone.
Back on shore, radio operator Frank Strasser (Scheicher) is reunited with his sister Simone (Krieps), who has come to work in La Rochelle as a translator for the German navy. Before Frank has a chance to tell her of his un-patriotic plans, he's seconded to a U-boat mission at the eleventh hour, in a new submarine. He asks Simone to meet a mysterious stranger in his absence, and she soon becomes conflicted herself, stuck between her loyalty to Germany and the French Resistance.
This Das Boot is not as unrelentingly intense as the original film, where the bulk of the drama came from 40 men trapped in a metal tube under the water (although those moments are present here; Strasser describes life in a sub as "40 guys, no shower and one shithouse"), and there was little plot besides. This iteration takes in the wider story of war, and the action on land is as brutal as the underwater scenes; this is not your sanitised Americanised drama – it's gritty and European and there's shocking violence and many a blokey, navy joke that likely wouldn't make the final edit in some series. But it's also well scripted and beautifully filmed.
Das Boot premieres on SBS, Wednesday at 9.35pm.
Source: Read Full Article