'This Is Us' Season 6: What Is Mandy Moore's Real Name?
May 7, 2022
Fans worldwide know Mandy Moore as This Is Us Season 6 matriarch, Rebecca Pearson. For six seasons, Moore has portrayed Rebecca from a single woman learning who she is to a married mother of three. But what is This Is Us star Mandy Moore's real name?
What is Mandy Moore's real name?
Born on April 10, 1984, in Nashua, New Hampshire, Moore's birth name is Amanda Leigh Moore. According to IMDb, Moore's mother was a former news reporter, and her father was a pilot. After her family moved, she spent most of her childhood in Orlando, Florida. And she was inspired to become a singer after seeing the musical Oklahoma!
Moore started recording songs in a studio in Orlando when she was only 14 years old. While she was recording, a Fed-Ex employee heard her music and was inspired by her singing abilities. Fortunately, the employee also had connections with someone who worked at Sony. So, Moore recorded a demo, and the employee sent the demo to his friend at Sony. Shortly after, Moore signed with Sony 550 Music and released her first album, So Real. Her first tour was with the iconic boy band, the Backstreet Boys.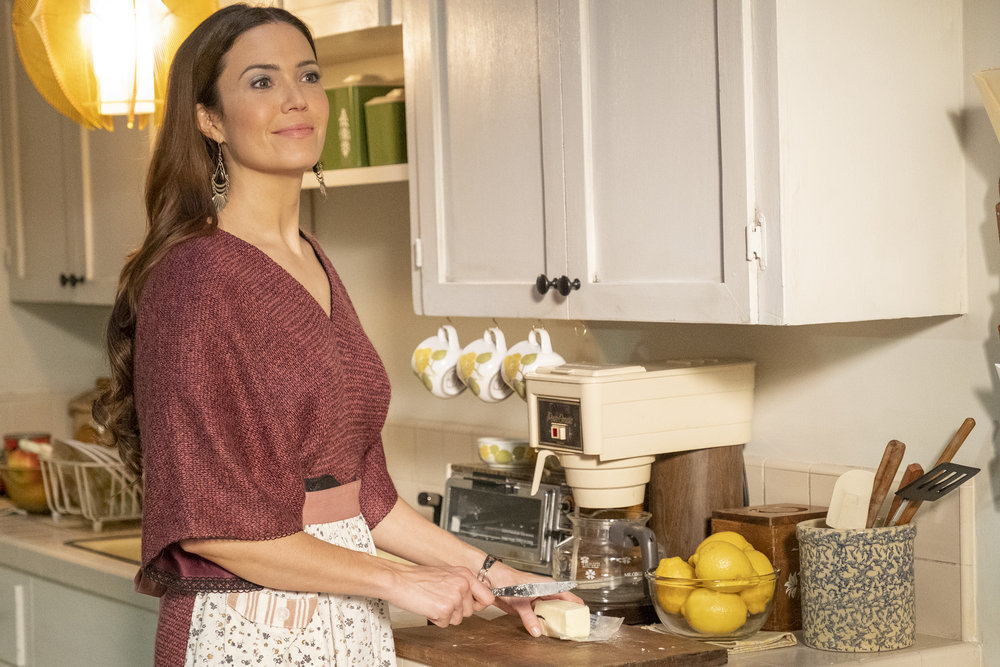 'This Is Us' Season 6 episodes show Rebecca's final moments
Almost two decades after her tour with the Backstreet Boys, Moore landed the role of Rebecca Pearson in This Is Us. During an interview earlier this year, Moore shared a "love letter to Rebecca Pearson." During the video, Moore shared what she respects most about her character.
"I have unending gratitude for Rebecca Pearson," said Moore. "What a gift it is to play this woman from her early adulthood all to the very end of her life."
Moore said that Rebecca has also inspired her as a mother.
"She's just set this gold standard for the type of parent I hope I can be," said Moore.
Rebecca has been a consistent star on the show through This Is Us Season 6. But it wouldn't be a true Rebecca and Jack Pearson romance without Jack. During the interview, Moore also reminisced about the evolution of Jack and Rebecca's lives.
"I think back to when Jack and Rebecca first walked into this house when it was just a shell of what it would eventually become," said Moore. "…Every single character on our show is really trying to be their level best, to be the best version of themselves. Rebecca really is no exception."
Moore added that Rebecca's humanness makes her both admirable and relatable.
"Even though she is human and she's fallible, I think Rebecca…she's doing it right." 
The final episodes of This Is Us Season 6 will show Rebecca's final moments.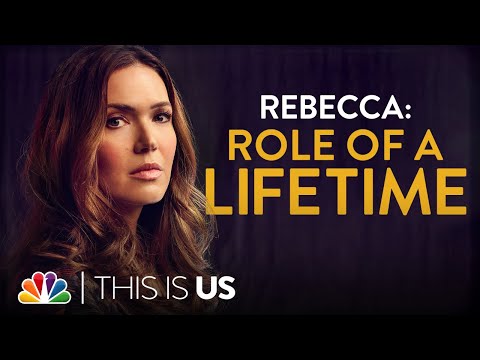 How many episodes are left in the 'This Is Us' final season?
This Is Us Season 6 is quickly coming to a close. Episode 15 aired this week, and only three episodes remain in the season. Episode 16 airs on May 10, episode 17 airs on May 17, and the final episode airs on May 24. The finale airs at its regular time of 9 p.m. ET.
Although there isn't much information available about the content of the final episodes, the titles do offer some insight. Episode 16 is titled "Family Meeting," episode 17 is "The Train," and episode 18 is called "Us." "Us" sounds like a beautiful title for the Pearson family conclusion in This Is Us Season 6.
Source: Read Full Article