'Thirty-Nine': Main Cast's Instagram, Age, Careers, and More
February 23, 2022
Netflix has Korean drama fans in a vice grip with its emotional and profound February dramas. Thirty-Nine tells the story of three lifelong best friends who have gone through it all and face the biggest challenge yet. Thirty-Nine's main cast is made up of some of the industries leading female and male actors.
Fans have fallen in love with Son Ye-jin, Jeon Mi-do, and Kim Ji-hyun's on-screen K-drama characters. Here is everything new and returning fans need to know about the actors from Instagram, their age, and everything in between.
Kim Ji-hyun joins the cast of 'Thirty-Nine' as Jang Joo-hee
Playing one-third of the friend group is actor Kim Ji-hyun. Her character Jang Joo-hee is a cosmetics manager in a department store who has yet to find true love. She hopes to break free of her shy demeanor to finally find the one. Fans came to love the character for her comedic outlook.
Actor Kim made her debut in 2006 with a role in the Korean movie Solace. Thirty-Nine is her first leading role in a K-drama. She previously had supporting roles in The Smile Has Left Your Eyes, Backstreet Rookie and Artificial City. Kim is also a theater and musical actor. She is 40-years-old and was born in January 1982.
Fans can follow her on Instagram @kimjihyuning. Her page is relatively new but has over 8K followers. She has shared photos of herself, coffee carts gifted by fans, and images of her K-drama character.
Jeon Mi-do was known for her main cast role on 'Hospital Playlist' before 'Thirty-Nine'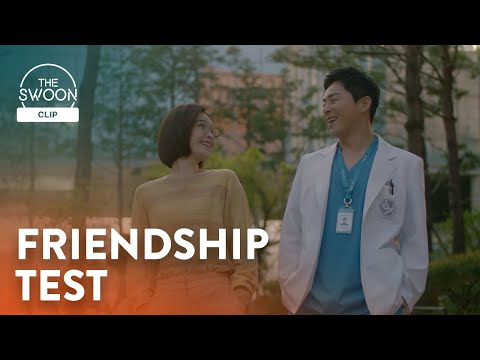 One of the reasons why fans were excited for Thirty-Nine was the inclusion of Jeon Mi-do in the main cast. In the actor's short small-screen career, she gained immense notoriety playing the role of Chae Song-hwa in Hospital Playlist. The medical K-drama became the highest-rated drama in cable television history.
Before playing the role of Jeong Chan-young in Thirty-Nine's main cast, she had a small cameo role in the 2018 drama Mother. Jeon made most of her career on stage in plays and musicals. Hospital Playlist and Thirty-Nine are her only leading roles in a K-drama. Her character of Chan-young aspired to be an actor but instead became an acting coach. She is chastised by her friends for her relationship with a married man.
Jeon is currently 39-years-old, just like her K-drama character, and was born in August of 1982. Fans can follow her on Instagram @mido_ring. She has posted photos with the cast of Hospital Playlist, behind-the-scenes photos at award shows, and with her Thirty-Nine co-stars.
Son Ye-jin is a K-drama star among fans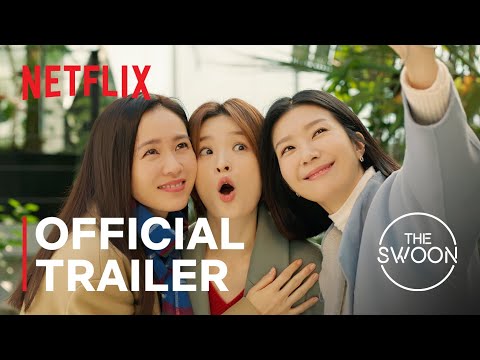 Cast member Son Ye-jin has already shown her capability of portraying extreme emotion in Thirty-Nine. She plays the role of Cha Mi-jo, a dermatologist with her own clinic. In the K-drama, she plans to take a year's sabbatical before learning heartbreaking news. Son is a household name when it comes to top-performing K-dramas.
She started her career in 200 and has made a name for herself in dramas and movies. While playing leading roles in a majority of her drama, she gained global fame with Netflix's Crash Landing On You. It became a staple amongst new and existing fans of a North-South Korea love story.
CLOY was one of Netflix's first successful ventures into K-dramas. She starred as a chaebol heiress alongside actor and fiancé Hyun Bin. Son is also known for her role in the age-gap K-drama Something in the Rain alongside Jung Hae-in.
Son is 40-years-old and was born in January of 1982. Fans can follow Son on her Instagram @yejinhand, where she shares photos of fan gifts, her dog, her role as an ambassador, and her wedding announcement.
Source: Read Full Article