These Are the Worst Casting Choices the Food Network Has Ever Made
December 16, 2018
The celebrity chefs on the Food Network are arguably some of the most colorful characters on television. But not all of them are necessarily likable. And some make viewers scratch their heads and seriously ponder: What was the network thinking when they hired this nut?! Here's a look at the worst casting choices the Food Network has ever made.
Andrew Zimmern
Celebrity chef Andrew Zimmern | Andrew Zimmern via Instagram
The award-winning chef has appeared on your TV screen on more than one occasion, but he isn't exactly well liked by the rest of the Food Network family. Despite being regarded as one of the most knowledgeable people in the food world, his negative attitude towards other chefs makes him less likable. He's even publicly feuded with Food Network regular Tyler Florence.
Bobby Flay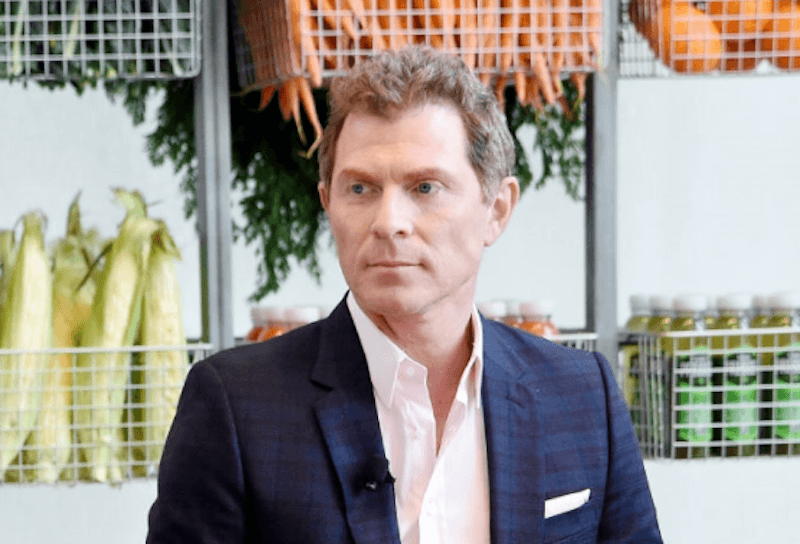 Bobby Flay | Nicholas Hunt/Getty Images
While there's no doubt Flay is an amazing chef, his tactics have given him a pretty bad reputation. His arrogance can be a turn-off for viewers and his overly-competitive nature makes his shows less fun and more of a blood sport. Plus, his habit of tricking folks into a cook-off makes the show seem unfair.
Ted Allen
'Chopped' host Ted Allen | Chip Somodevilla/Getty Images
Here's the thing about Ted Allen: He isn't a bad show host or an unlikable TV personality. He just doesn't bring much to the table. (No pun intended.) Perhaps it's because Chopped has so many strong personalities in its program to begin with. Or perhaps we just liked him more when he was on Queer Eye.
Wolfgang Puck
Wolfgang Puck | Valerie Macon/AFP/Getty Images
If you're a TV personality, you probably shouldn't throw shade at TV viewers. But that's exactly what renowned chef Wolfgang Puck did in an interview with Dot News.  "Television is boring to me; I do it just to stay in the picture a little bit so that they know I'm still there. People are so visually affected." Well OK then…
Rocco DiSpirito
Food Network personality Rocco DiSpirito | Rob Kim/Getty Images for NYCWFF
He may be celebrated for his take on Italian fare. But when it comes to being on TV, DiSpirito just doesn't cut it. Whether it was on Food Network or another channel, it was obvious DiSpirito was more interested in being a celebrity than creating delicious dishes. Perhaps it's no surprise then that he's also not a very nice person off camera, as was evident when he squabbled  with his family members following his mother's death.
Jamie Oliver
Jamie Oliver | Christopher Furlong/AFP/Getty Images
At first, The Naked Chef's Jamie Oliver seems like a good guy who genuinely cares about what people are eating. So you can see why the Food Network would want to put him on camera. The thing is, though, that a little bit of that niceness goes a long way. And by the end of an episode, his sweetness — and his love for surfer-bro style — are likely going to give you a toothache.
Action Bronson
Chef-turned-rapper Action Bronson | Earl Gibson III/Getty Images
Much like Rocco DiSpirito, Action Bronson is more interested in being a celebrity than anything else. And while having your own show where cameras follow you around while you eat is probably a dream come true, the whole chef-turned rapper thing is just weird. No wonder he ended up with a show on Vice instead.
Guy Fieri
Guy Fieri on 'Diners, Drive-Ins and Dives.' | The Food Network
Some people love him, some people can't stand him. Whatever your flavor, there's no denying watching Guy Fieri host can often be rather painful. And while Diners, Drive-Ins, and Dives introduces us to some truly delicious eats, having to watch Fieri messily shove food into his mouth can do a number on your appetite.
Giada de Laurentiis
Her constant smiling hasn't charmed everyone. | Giada de Laurentiis via Instagram
There are few celebrity chefs who make viewers cringe quite like Giada. (Cue up the time she was the Wicked Witch of the West to Nicole Kidman on Ellen.) She's overly critical, mean-spirited, and has openly said she doesn't even like doing cooking shows. Why would Food Network viewers want to watch someone who they know doesn't want to be there?
Ree Drummond
Ree Drummond | Monica Schipper/Getty Images
The face of The Pioneer Woman was sort of a humdrum hostess most viewers didn't have much of an opinion on, mostly because her recipes are kind of boring, if not a bit lazy. What's worse is that she gained the most notoriety when an insensitive and racist video clip of her went viral. No good, Food Network. No. Good.
Paula Deen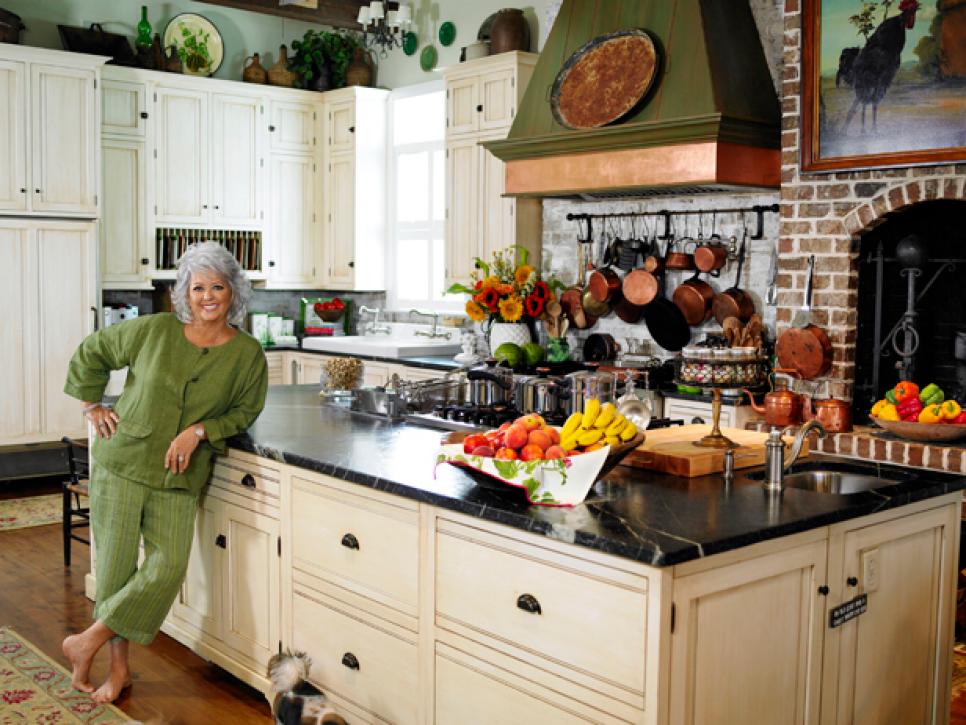 Her kitchen comes with a deep fryer. | The Food Network
Yeesh, what can we say about Paula Deen that hasn't been said before? On top of being an all-around loathsome individual, she made a fortune promoting impossibly unhealthy dishes. (And then teamed up with big pharma to make money off of her diabetes diagnosis.) At least the Food Network was in its right mind to drop Deen after her penchant for racist language became public.
Anne Burrell
Anne Burrell | Neilson Barnard/Getty Image
To put it bluntly, the Worst Cooks in America co-host is just flat out weird. She's also pretty abrasive — not a host that makes you want to curl up into a ball on the couch and cozily watch TV. But Burrell really got herself in hot water when she was sued for discrimination in the workplace, allegedly calling employees things like "slut" and "whore". Classy.
Mario Batali
Mario Batali | Jemal Countess/Getty Images
Even before the multiple sexual harassment allegations, many viewers were puzzled as to why Mario Batali was on the air for so long. Although widely successful, Batali and his slicked-back ponytail still rubbed many viewers the wrong way. (Possibly because rumors he was a creep had been floating around long before his epic fall from grace in 2017.)
Sandra Lee
Sandra Lee | Thos Robinson/Getty Images
You don't have to be a Food Network aficionado to know about Sandra Lee and her infamous Kwanzaa cake. But what really makes us question why the Food Network tapped her to be a food host in general is the fact that her dishes are so darn uninspiring — and frankly, they aren't really homemade.
Rachel Ray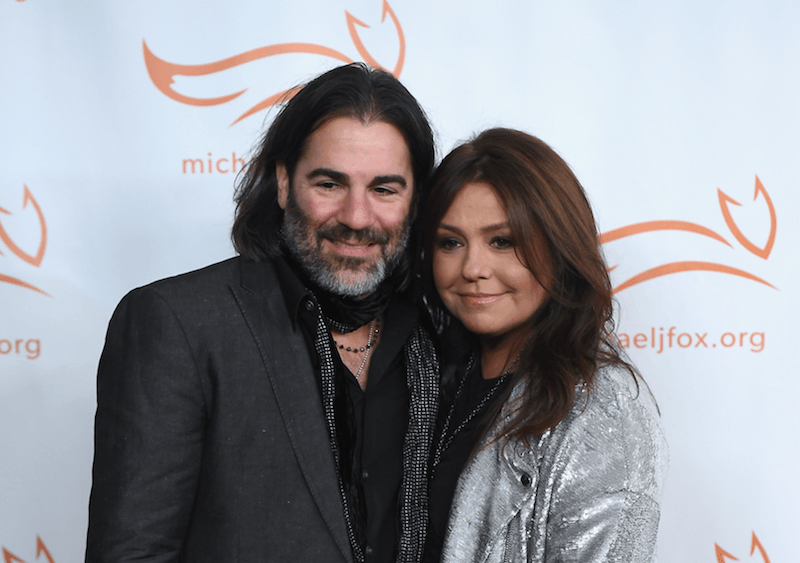 Rachel Ray | Nicholas Hunt/Getty Images
Despite her seemingly unwavering popularity, Rachel Ray continues to drive Food Network viewers crazy with her weird catchphrases and nasal vocal quality. It doesn't help, either, that she clearly cares more about being a celebrity than she does about being appealing to her audiences.
Check out The Cheat Sheet on Facebook!
Source: Read Full Article