The Transformation Of Matthew McConaughey From Childhood To 51 Years Old
June 17, 2021
Matthew McConaughey's transition from heartthrob into Academy Award-winning actor has been nothing short of incredible. When an actor's first words in their breakout role become forever imprinted in pop culture, he is destined for great things. Even though the Texas native did not mean for it to happen, he does not mind being attached to the catchphrase, "Alright, alright, alright." "So when I hear it, when other people say it, it's a callback to 26 years ago when I first started this thing called acting, which turned into a career," McConaughey shared with TODAY's Savannah Guthrie in 2018.
Following his iconic portrayal of David Wooderson in "Dazed and Confused" (1993), McConaughey went on to star in a series of rom-coms, performing alongside Jennifer Lopez in "The Wedding Planner" (2001), Kate Hudson twice in both "How to Lose a Guy in 10 Days" (2003) and "Fool's Gold" (2008), and Jennifer Garner in "Ghosts of Girlfriends Past" (2009). But McConaughey proved he has a wide range of skills, finding recognition both in film and TV. In 2013, his portrayal of a cowboy who lives with HIV in "Dallas Buyers Club" earned him an Oscar and a string of other accolades.
But it wasn't luck. McConaughey's portrayal of detective Rust Cohle in Season 1 of "True Detective" has been praised left and right and earned him widespread recognition. With such an engaging career, it's hard to remember he has been in the spotlight for nearly 30 years. Read on to check out his transformation over the years.
Matthew McConaughey was raised by loving, albeit unusual, parents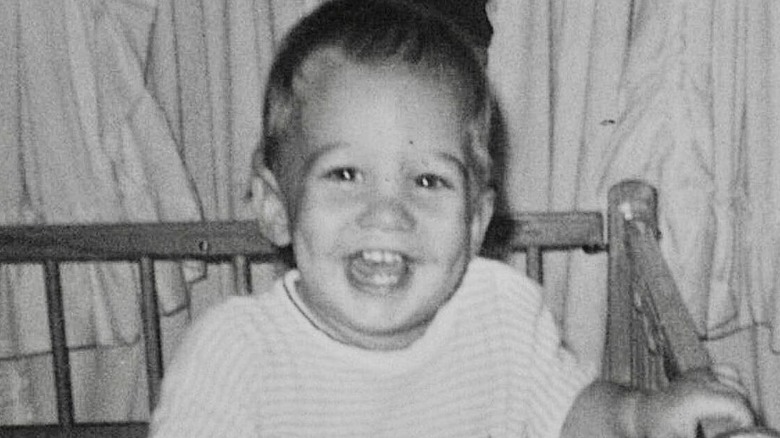 Matthew McConaughey did not start acting until he was in his 20s, but his colorful family certainly helped him prepare for the unusual life of a Hollywood star. He grew up in Uvalde, Texas, "in a one-story, mustard-color wooden house on the busiest street in town," with all of its 16,000 inhabitants, he told the Wall Street Journal.
Jim and Mary Kathleen "Kay" McConaughey married each other not once, not twice, but three times, having gotten divorced twice, Matthew said on Jada Pinkett Smith's Red Table Talk. While unstable, Matthew describes his parents' relationship as loving, which gave him an open-minded perspective on love. "They would say this in jest, but there's some truth to this as well. Both of them at different times said, 'Well son, I love your mother. Six days a week.' And Mom said the same thing, 'I love your father six days a week.' That didn't mean they didn't love each other on the seventh day; what it means is they said you gotta have time for yourself, you can't lose yourself," he told ABC News.
He describes his mother as a bold character who knew what she wanted. "When she was dating my dad, Jim, she handed him an invite to their wedding and told him he had 24 hours to decide," McConaughey told WSJ. Kay was a kindergarten teacher who taught her son, playing a key role in shaping him and his future.
Matthew McConaughey credits his mother with giving him confidence to be an actor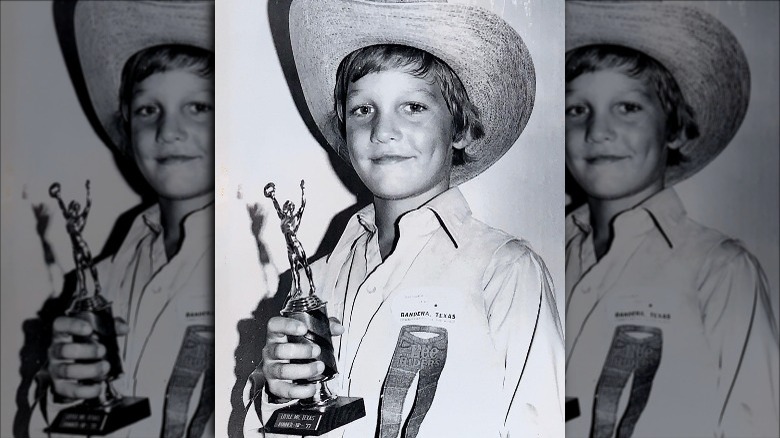 Matthew McConaughey credits his mother, Kay, with giving him the confidence needed to make it as an actor. "She'd say, 'You don't walk into a room like you want to buy the place. You walk in like you own it,'" according to the Wall Street Journal. Kay never doubted for a single second that her son was born to be a star. Per McConaughey, Kay did not like him watching a lot of TV. "She'd say, 'I'm not going to let you watch somebody else do something you can do," he said in the WSJ essay.
In 1977, when McConaughey was 7 years old, Kay entered him in the Little Mr. Texas contest in Bandera and went on to share with him that he had won, he recalled in the Wall Street Journal. McConaughey basked in the glory of his win for years — decades! — until he realized he had not actually won. "I won a trophy. A picture of me with the award went up on the kitchen wall. A day didn't go by without her saying, 'Look at you, winner, Little Mr. Texas,'" he shared. 
But one day he noticed his trophy actually said "runner-up." In a January 2021 Instagram post, McConaughey joked that "for 43 years I was Little Mr Texas… until i wasnt." He included a photo of himself holding the trophy and a second image of a close-up of the nameplate with the word "runner-up."
Matthew McConaughey chose to pursue acting after reading 'The Greatest Salesman in the World'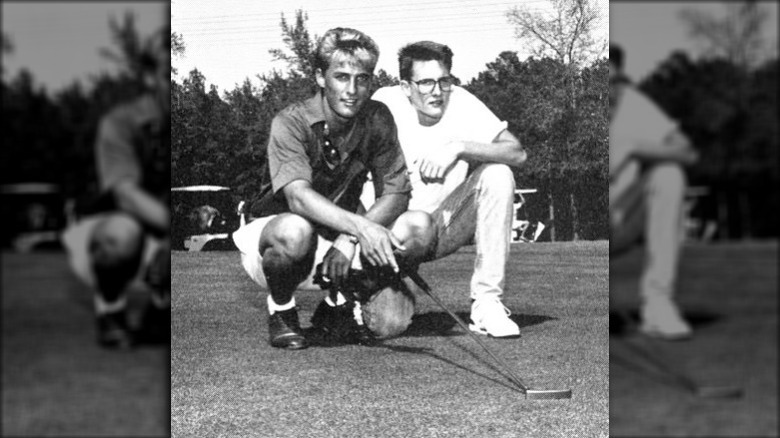 Despite his mother's encouragement, she never actually suggested that he be an actor, Matthew McConaughey said in a Wall Street Journal essay. He played golf throughout high school, opting to diverge from his father's path, as he was once a football player and even got drafted by the Green Bay Packers (though he was released before the start of the season). But McConaughey did not want to pursue it as a career. At first, McConaughey enrolled at the University of Texas with the intention of going to law school. 
That changed when he found "The Greatest Salesman in the World" at the house of a couple of fraternity friends, a book that describes the path to success. "The 1968 book gave me the courage to do what I really wanted — to attend film school at UT. I told my father. Surprisingly, he was fine with the switch and said, 'Don't half-a** it,'" he said. 
McConaughey thought he wanted to work behind the scenes — until a night out at the Hyatt hotel bar changed that forever. Don Phillips, casting director for "Dazed and Confused," which was being filmed in Austin, happened to be having a drink there, Maxim detailed. They ended up drinking vodka all night long. "Had I not gone out that night and met Don? Not sure what I'd be doing today," McConaughey told Maxim. The role of Wooderson was even expanded to give McConaughey more screen time.
Matthew McConaughey worked in smaller films to branch out from rom-coms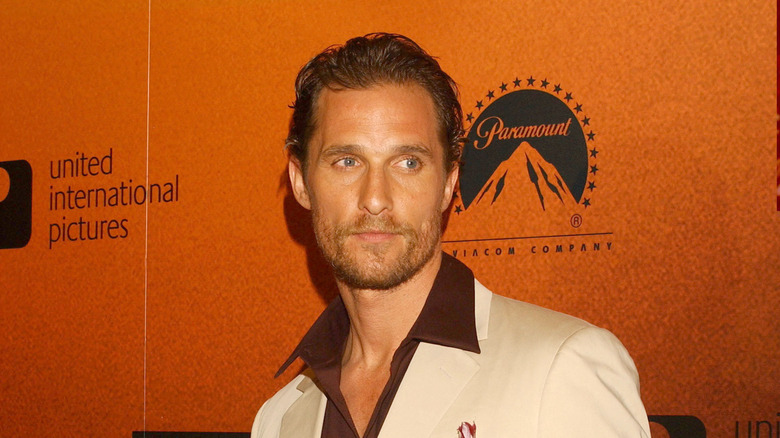 Matthew McConaughey showed he had what in takes as lawyer Jake Brigance in Joel Schumacher's "A Time to Kill" (1996), based on John Grisham's book of the same name, sharing the screen with Sandra Bullock, Samuel L. Jackson, and Kevin Spacey. While the movie was not favored by critics, its performances were a consensus. Roger Ebert "found the performances strong and convincing," especially Jackson's and McConaughey's.
McConaughey's good looks and acting abilities found him roles in box office successes in the early aughts, like "The Wedding Planner" and "How to Lose a Guy in 10 Days." However, those who thought rom-coms would define McConaughey's career had to accept they were wrong. But McConaughey had to actively see to it. He took a risk by rejecting high-paying roles and went without work for almost two years. "By not being around, they were like, 'You know who's a bright new idea? McConaughey for this.' Then when they came, I jumped on it," he said on Beyond The Influence Radio with Tim McGraw.
His multi award-winning performances in "Dallas Buyers Club" and "True Detective", in 2013 and 2014 respectively, put him firmly on the map. The Daily Beast described McConaughey's portrayal of Detective Rust Cohle in Season 1 of Nic Pizzolatto's acclaimed series as "a coiled, intelligent, perfect thing that should once and for all erase his hard-earned image as a shirtless stoner drawling his way through a perpetual string of interchangeable romantic comedies." 
Matthew McConaughey has been exploring new career areas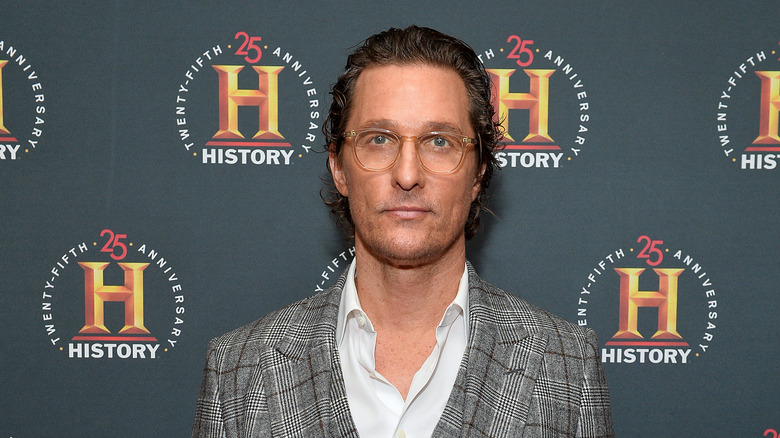 Matthew McConaughey's solid work in the 2010s earned him a star on the Hollywood Walk of Fame in 2014, the same year he was named one of the "Most Influential People in the World" by Time. Following his success, McConaughey began to dedicate more time to his personal life. In 2006, McConaughey met Brazilian model Camila Alves, whom he married in 2012 and with whom he has three children, Levi, Vida, and Livingston. Deep down, McConaughey was always a family man at heart. In fact, he said on Beyond The Influence Radio with Tim McGraw that he realized he wanted to be a father when he was 8 years old.
McConaughey continues to work in films, having starred in "The Dark Tower" (2017), "White Boy Rick" (2018), "Serenity" (2019), and Guy Ritchie's "The Gentlemen" (2019), though none impressed critics much. But, as he does, McConaughey has again been branching out and exploring new areas. In 2020, he released his memoir, "Greenlights," which The New York Times described as "a book that is constantly evaluating itself and its reasons for being, much like its author."
In March 2021, McConaughey also confirmed he will likely run for governor of Texas in 2022, as Politico reported. "What I've got to choose for myself is, I want to get into a leadership role in the next chapter of my life," he said. Ever the chameleon, McConaughey showed he needs to evolve with every step he takes. 
Source: Read Full Article