'The Handmaid's Tale': June's Breakdown of Serena Is Spot On
May 27, 2021
The Handmaid's Tale brought June Osbourne (Elisabeth Moss) and Serena Joy Waterford (Yvonne Strahovski) face to face once again. But this time, the two meet in Canada, where June is lauded a hero and Serena is seen as a criminal.
June hasn't forgotten all the pain and suffering Serena caused her and the other women in Gilead. And when briefing U.S. official Mark Tuello, June breaks down Serena's sociopathic personality to a tee.
[Spoiler alert: This article contains spoilers for season 4 episode 7 of The Handmaid's Tale.]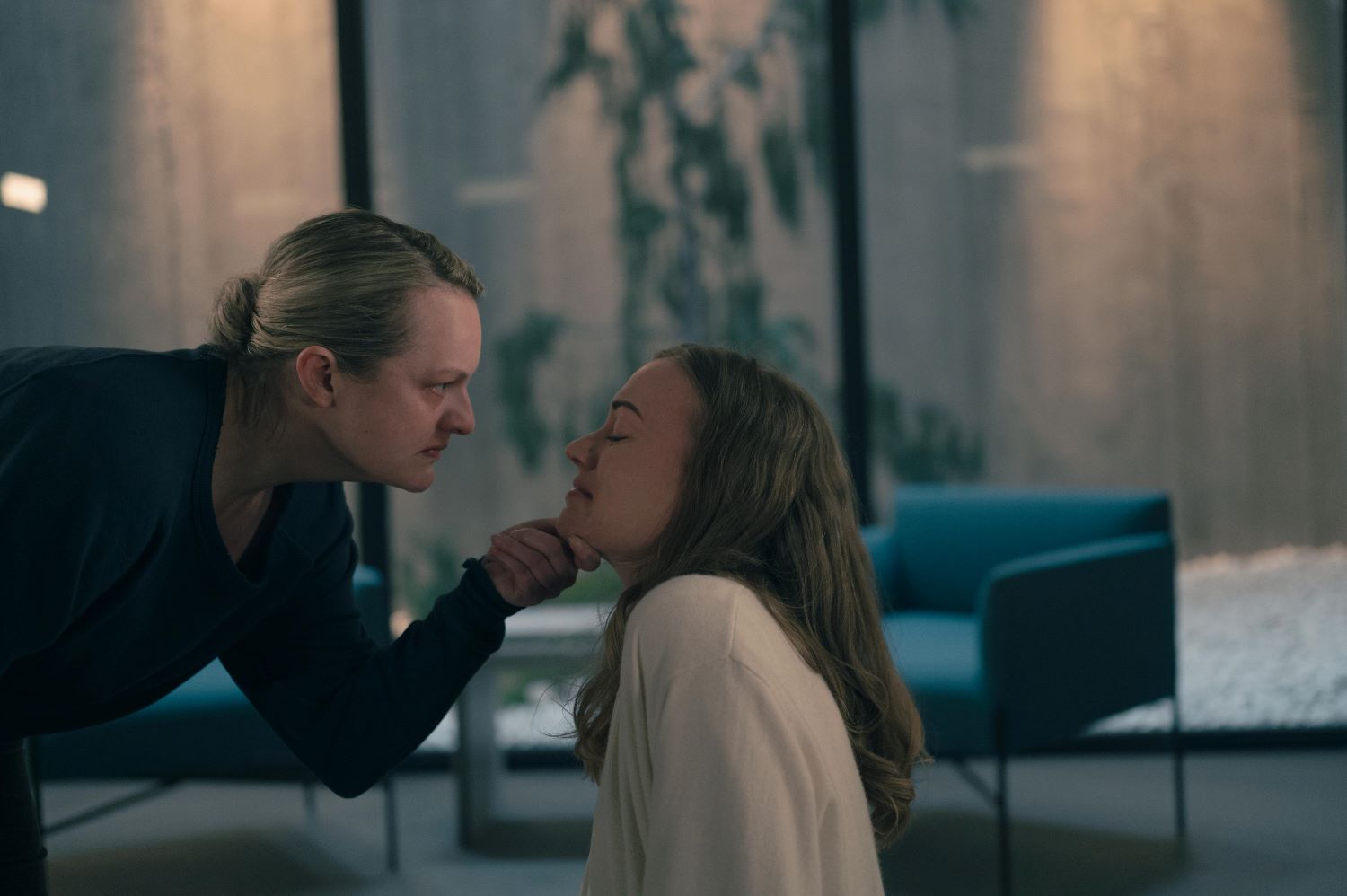 June confronts Serena on the May 26 episode of 'The Handmaid's Tale'
In season 4 episode 7 of The Handmaid's Tale, June reunites with Nicole, Luke (O-T Fagbenle), Moira (Samira Wiley), Emily (Alexis Bledel), and Rita (Amanda Brugel). When talking to the former Gilead captives, she inquires about Serena and learns of her pregnancy.
June seems enraged at the revelation. But with her friends around her, she manages to keep her cool.
Later that night, June contacts Mark and asks him to take her to see Serena. As soon as June walks into the prison room, Serena attempts to apologize. But, after all they've been through together, June sees through the insincerity and tells Serena off.
"I brought myself here, so that I could tell you how much I hate you," June says, shaking with anger. "You don't deserve to make amends to anyone. The only thing that you deserve is a life full of suffering and shame. You have destroyed… my life, my family, my friends, my country, and my child. There is no one less worthy of redemption than you."
Serena falls to her knees and begs for forgiveness. But June still isn't buying it.
"Do you know why God made you pregnant?" she says, forcefully cupping Serena's face in her hands. "So that when He kills that baby inside your womb, you will feel a fraction of the pain that you caused us when you tore our children from our arms. Do you understand me?"
June's breakdown of Serena is insightful and spot-on 
From the first episode of The Handmaid's Tale, viewers have seen how evil and angry Serena can be. But the show also dove into her own pain and suffering, sparking a tiny bit of understading into why she is that way. While Serena may not be an easy person to read, in her testimony to Tuello, June formed a picture perfect assessment of her personality.
"She's pathological," June says. "She's a sociopath, she's toxic. And abusive. She's a monster, and, by the way, a consummate actress."
When Mark asks June what drives Serena, she flatly calls it out as hatred and rage.
"And underneath all of that, there's nothing but pure misery," June adds. "And she'll do anything not to feel that way. Anything to feel okay. Even just for a second. Hurt you. Rape you. So, if you feel yourself getting sucked in by her… run. Run for your life."
With words like that, it's clear June isn't planning on letting Serena off the hook. And when the Waterfords finally go to court, she'll surely have plenty more insights to offer. New episodes of The Handmaid's Tale air Wednesdays on Hulu.
Source: Read Full Article