'The Falcon and the Winter Soldier': John Walker's Insecurities are 'Bubbling Underneath the Surface'
April 3, 2021
The Falcon and the Winter Soldier introduced John Walker as the Marvel Cinematic Universe's surprising new Captain America. So far, it seems like he's trying to do good by Steve Rogers being the best superhero he can. But according to actor Wyatt Russell, John Walker's insecurities are just "bubbling underneath the surface."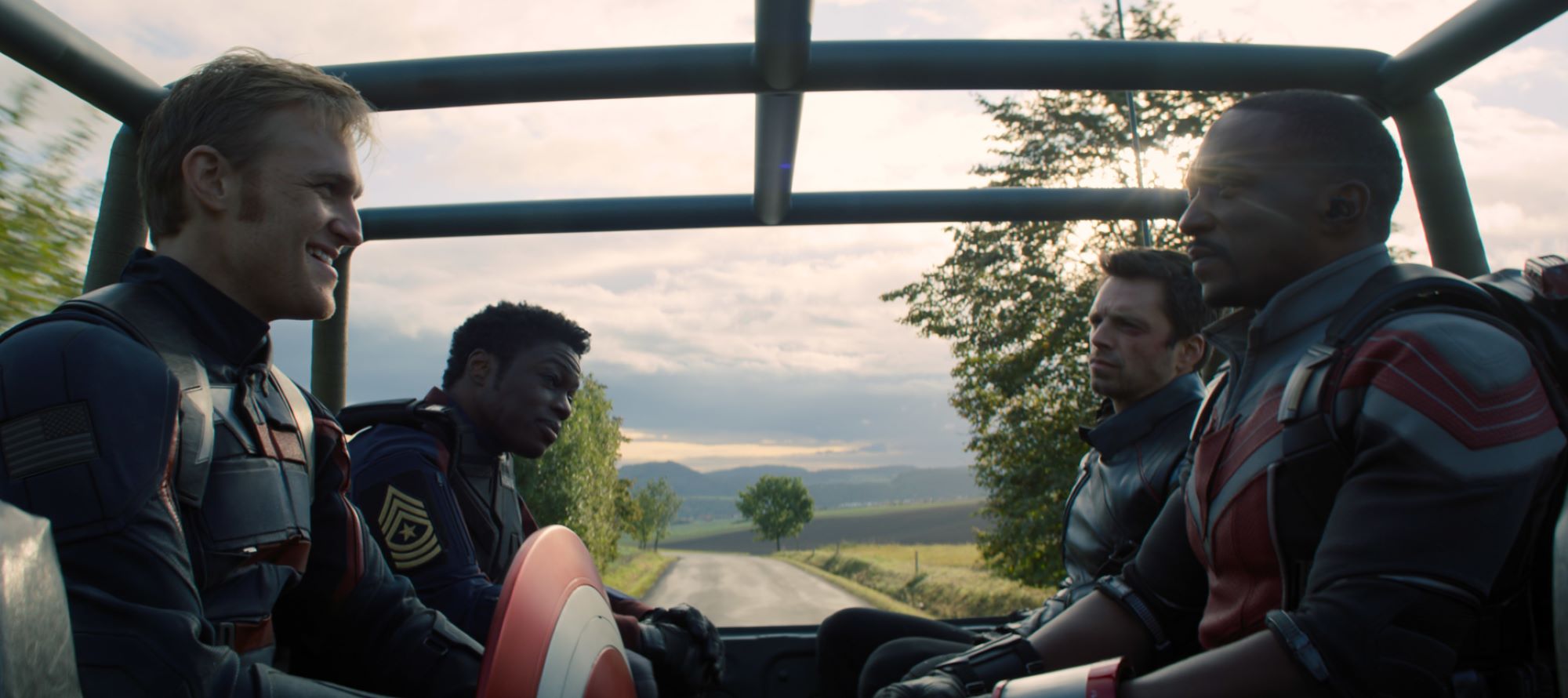 'The Falcon and the Winter Soldier' surprised fans with John Walker's Captain America
At the end of Avengers: Endgame, Steve Rogers (Chris Evans) passed his shield and Captain America title to his best friend, Sam Wilson (Anthony Mackie). This confirmed Sam would be the next Cap in the MCU. So when The Falcon and the Winter Soldier introduced John Walker as the beloved American superhero, fans were taken aback.
But Russell isn't surprised by the fans' disappointment in seeing him don the blue suit and shield. And in an interview with TV Line, the actor suggested that he completely understands why people aren't on board with his version of Captain America.
"Everyone's feeling a personal connection to people that they like, and that they identify with," Russell said. "A lot of people really love Steve Rogers and Chris Evans' version of him and now it's like, 'Somebody else is that guy? It should have been Falcon."
"It's fun to put your version of what you don't like onto somebody because it feels good to direct it to a person and have valid points about why you don't like them," he added. "It's not every day you get to be villainized in the Marvel world. I take it as a compliment."
We still have a lot to learn about John Walker
Unlike Sam and Bucky, John Walker is a new character in the MCU. So there's still a lot we don't know about him.
In episode 2 of The Falcon and the Winter Soldier, fans got a small backstory about the former soldier. They learned that he is a military hero who went out of his way to save his men. And he seems to be carrying that heroic attitude into his new Captain America persona.
The show gave us insight into John Walker's confidence and heroism. But it has yet to reveal his insecurities and shortcomings.
'The Falcon and the Winter Soldier' star suggests John Walker is going to show his true colors
In his chat with TV Line, Russell talked about John Walker's insecurities and suggested they may stem from his desire to be loved and adored.
"John's a guy who's very principled, and he doesn't want to do anything that he would consider wrong," he explains. "But what we're learning is that people's versions of what's wrong or right are very different, so those lines can get blurred very easily, especially for someone who wants something so bad as the poison of wanting to be loved too much."
"When you want people to love you too much, you become a person that maybe you're not — and is that really the path that you want to take?" he added. "That's what he's fighting with now."
Russell also suggested John would likely not give in and take superhuman serum to match his Flag-Smasher nemeses strength. But he did hint that the soldier's insecurities may begin to show.
"Maybe he'll face that kind of thing down the road, maybe he won't. But as of now, he's just trying to do the best that he can with the body he has," Russell explained. "With John, what we're learning is that there's something bubbling underneath the surface… and it's not all great."
The Falcon and the Winter Soldier airs Fridays on Disney+.
Source: Read Full Article