The Details of 'Us,' Jordan Peele's Follow-Up to 'Get Out, Will Haunt You for Days
December 19, 2018
Following the massive success of 2017's Get Out, a lot is riding on director Jordan Peele's next project: Us. In early-2018, Peele confirmed that he was making another movie with Universal Pictures, but details have been few and far between (which, honestly, just makes me want to watch it more). Here's what we know so far:
1. The film opens on March 15, 2019. Not long after the project was announced, Universal confirmed that Us will open on the third weekend of March. The film will compete with Wonder Park (a family film starring Matthew Broderick and Jennifer Garner), The Hummingbird Project (a thriller starring Jesse Eisenberg, Alexander Skarsgard, and Salma Hayek), and a documentary about dogs. FYI, Captain Marvel opens the previous weekend.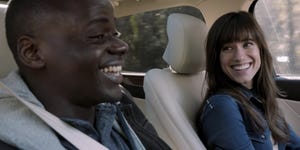 2. Just like Get Out, the cast is spectacular. In May 2018, Elisabeth Moss, Lupita Nyong'o, and Winston Duke were attached to the project. Per The Hollywood Reporter, Tim Heidecker (of the longtime comedy duo Tim & Eric) joined the cast.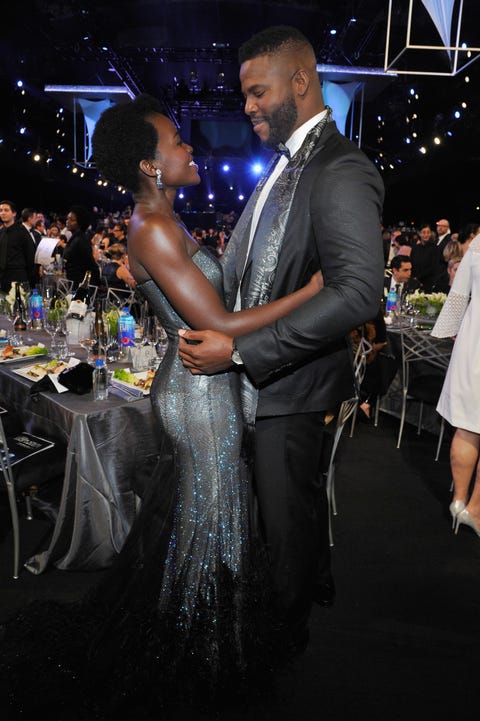 3. The plot might give you the chills. In December 2018, /Film reported that Peele and Universal were sending test screening invites with the following synopsis:
Tim Heidecker is assumed to be part of the other couple (with Moss), but the actors who play the "uninvited" remain a mystery.
4. Elisabeth Moss is sworn to secrecy, so don't even bother asking her about it. In an interview with IndieWire in September 2018, this is all Moss offered: "All I can kind of say is, I'm obviously a huge fan of Get Out, as is the rest of the world, and I think this movie's gonna be really good. I just think it's gonna be good. It's just gonna be really good, and that's it." She also added that the movie's overall feel is parallel to the Get Out experience. "It's true to what Jordan wants to make, which are these thought provoking popcorn movies."
Moss echoed the popcorn sentiment in a separate interview with MTV, saying that Peele has "this thing that he likes to do and explore… intelligent popcorn films is how he describes it. It has that high entertainment factor, and it's going to be so fucking scary."
5. The poster features hands clasped around a pair of gold scissors. Note the gloves with the exposed knuckles…
A new nightmare from the mind of Academy Award winner @JordanPeele, #UsMovie opens in theaters March 15. pic.twitter.com/X0soARSTSh
This follows the previously released imagery from the film:
pic.twitter.com/6j43s9YC8e
According to Peele, a full trailer will drop on December 25.
Trailer drops Xmas.
This post will be updated as more information about Us is revealed.
Source: Read Full Article