'The Bold and the Beautiful': Jack Wagner, Windsor Harmon Will Return
March 6, 2022
In celebration of the 35th anniversary of The Bold and the Beautiful, fans are in for a few treats. One of the biggest surprises will be an upcoming "Brooke-centric" episode, dedicated to Brooke Logan Forrester and all the men she's loved before. And the show has confirmed that Jack Wagner, and Winsor Harmon, will return to celebrate her milestones.
Katherine Kelly Lang recently reflected on her career on 'The Bold and the Beautiful'
In a recent exclusive interview with Entertainment Tonight, Katherine Kelly Lang — who is one of two original cast members on The Bold and the Beautiful — reflected on her time on the popular CBS soap. She also attributed her character's success to her multitude of marriages. And, she said, she best remembers her character's first-ever wedding.
"I still remember the first wedding that I had to Ridge on the beach, riding a horse down," she said. "Trotting in and getting off with this, it was kind of like a Cinderella dress. It was just very romantic and very much like Cinderella. So, I loved that dress. I was very partial to that dress, I think because it was Brooke's first wedding. Besides that there were so many, I can't even remember."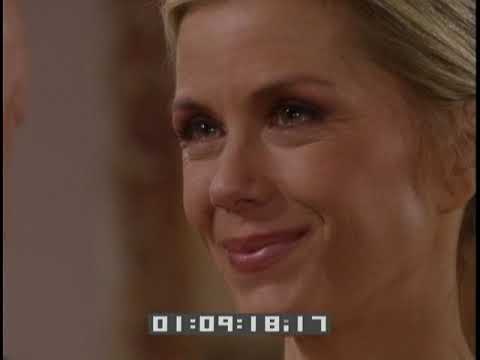 Jack Wagner, Winsor Harmon, and more will reprise their roles
On this so-called "Brooke-centric" episode of The Bold and the Beautiful, many fan favorites will be reprising their roles. According to SoapHub, Jack Wagner will be returning to the canvas as Nick Marone, one of the "most important men" in Brooke's life. The outlet also confirms that Winsor Harmon will be returning to reprise his role as Thorne Forrester, who was one of Brooke's great loves.
"B&B has decided its 35th-anniversary episode will be all about the show's premiere heroine — Brooke Logan Forrester, who has been played by Katherine Kelly Lang since the show's inception," reports the outlet. "Brooke will share scenes with five key men in her life — Ridge Forrester (Thorsten Kaye), Eric Forrester (John McCook), Bill Spencer (Don Diamont), and the already mentioned above Thorne, and Nick."
According to the outlet, the 35th-anniversary episode will have Brooke reflecting on her life through the eyes of the five men she married on the show. Hopefully, their insights will help her gain some insight into her psyche, and why she sabotages her relationships so spectacularly.
Will Wagner return to 'General Hospital'?
Now that soap fans know that Jack Wagner is free to reprise his role on The Bold and the Beautiful, they're wondering when he'll return to another long-running soap. Fans will recall that Wagner's best-known role, perhaps, is Frisco Jones on General Hospital. And if they've been following along with the drama in Port Charles, his return to the show is ripe for the picking.
Right now, Felicia — Frisco's One True Pairing, played by Wagner's real-life ex-wife Kristina Wagner (née Malandro) — is back on the canvas. She and the couple's daughter, Maxie (Kirsten Storms), are going through their own ordeal thanks to Peter's death. They certainly could use a helping hand from Frisco Jones right about now. And it will be great to see one of the soap world's greatest super-couples back together again.
Thus far, Wagner hasn't confirmed when — or even if — he'll return to GH. For now, however, soap fans will have to content themselves with seeing him, Winsor Harmon, and more of their favorites on The Bold and the Beautiful.
Source: Read Full Article