'The Blacklist': What Happened to Red's Love Interest Anne Foster?
November 12, 2021
The Blacklist Season 8 introduced a new love interest for Raymond "Red" Reddington. Red met a woman named Anne Foster while in New York and the two begin a brief romantic relationship. Red being who he is puts Anne in danger by associating with her. For fans of The Blacklist who need a refresher, here's what happened to Anne in season 8.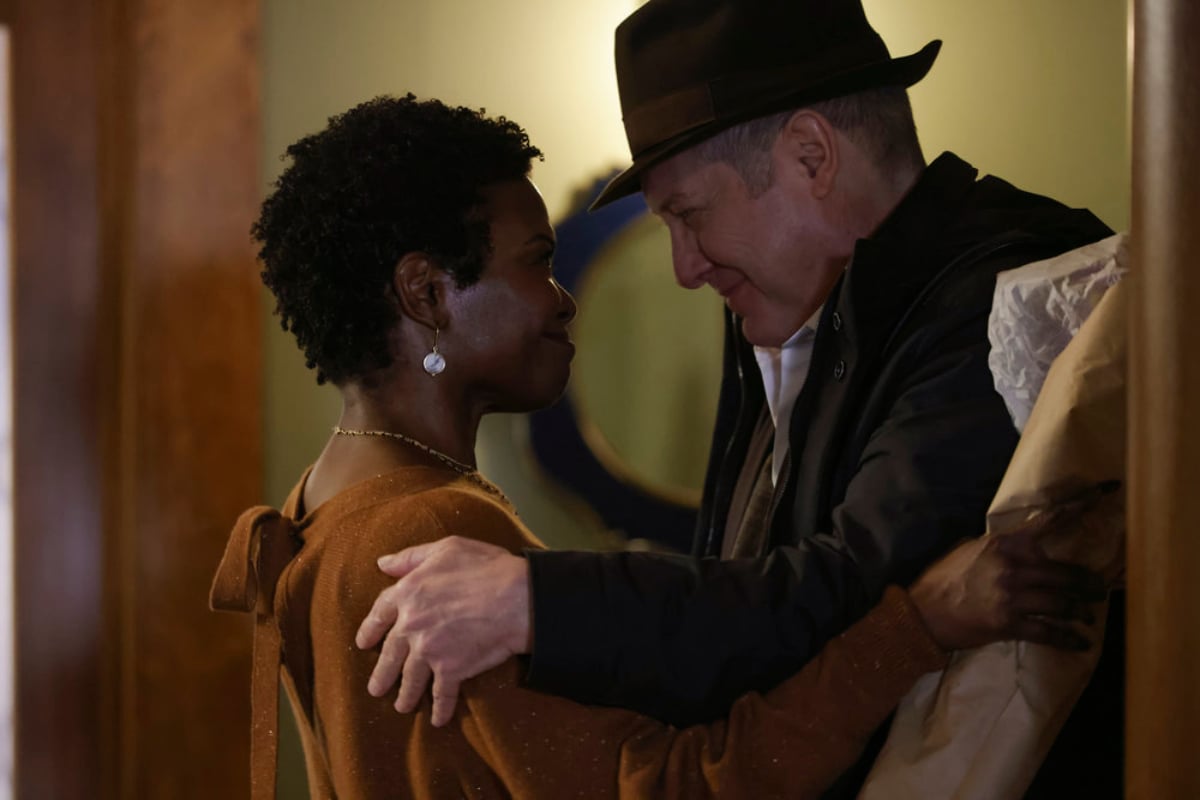 Who played Red's love interest Anne Foster?
Rhonda LaChanze Sapp played Anne Foster in The Blacklist. Although the actor only appeared in a few episodes of the series, fans fell in love with her relationship with Red. LaChanze is an actor, singer, and dancer. She won a Tony Award for Best Actress for her role in Oprah Winfrey's production of The Color Purple, according to IMDb.
LaChanze has also appeared in multiple TV shows. Like fellow Blacklist actor Megan Boone, she had a part in the miniseries, The Underground Railroad. LaChanze has been on other TV shows including Law & Order: Special Victims Unit, The Village, and The Good Fight.
What happened to Anne in 'The Blacklist'?
Red meets Anne in the episode "The Fribourg Confidence" while she is sitting on a park bench in New York. He later runs into her again in "Ogden Greeley" and takes a liking to her sketches.
The pair go for a walk to look for a fox sparrow and Anne tells Red that she is a widow and her husband died of lung cancer. They spend an afternoon together and Red invites Anne to see a show with him. Unfortunately Red has to bail on her because of a case with the FBI.
In the episode "Anne," Red visits her at her home in Cottonwood Falls, Kansas. Townsend tracks Red down and Red surrenders himself at a police station to keep Anne safe. Unfortunately, Red returns to Anne's house to find Liz pointing a gun at her. In the scuffle that ensues, Anne hits her head on a glass table.
"The Russian Knot" reveals that Anne died of her injuries. Red finds Anne's daughter and leaves her with $3 million. He also tragically learns that Anne was in love with him. Red's time with Anne is the only real romantic relationship that he has throughout the series, and fans were sad to see it end so quickly.
Did Anne really die in 'The Blacklist'?
Plenty of characters in The Blacklist have died only to come back to life in future episodes. This has happened with Tom Keen, Mr. Kaplan, and even Liz Keen. Fans loved Red and Anne's relationship and are hoping there's a chance she'll come back in The Blacklist season 9.
Unfortunately, it doesn't look like that will happen. Series creator Jon Bokenkamp said on an episode of The Blacklist: Exposed podcast that Anne is definitely dead. Bokenkamp exited The Blacklist after season 8, but it still seems unlikely that Anne will be revived as other characters have been.
Source: Read Full Article