'The Batman' Ending Teases Fans with Surprise Villain
March 14, 2022
The Batman follows Bruce Wayne (Robert Pattinson) as he hunts for the Riddler (Paul Dano) while unmasking corruption in Gotham City. But much to fans' surprise, the last few moments of the movie unveiled another iconic Batman villain.
[Spoiler alert: This article contains spoilers for The Batman.]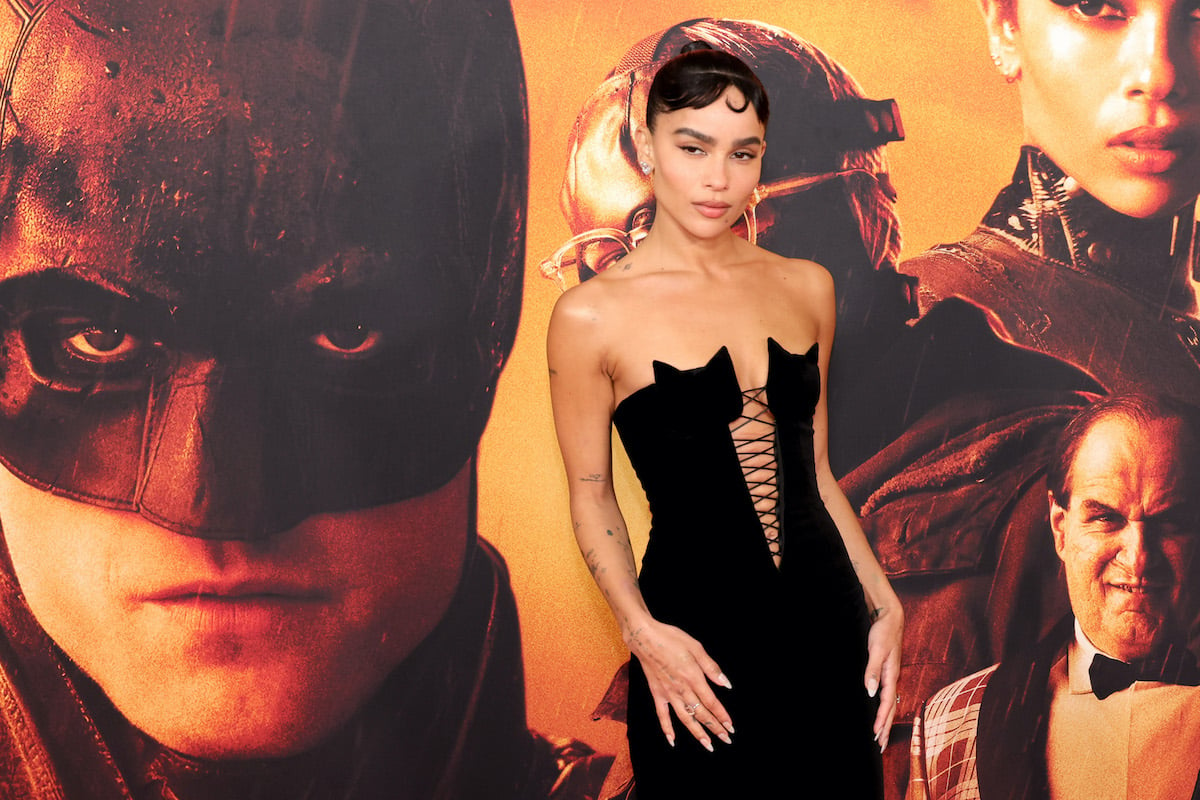 The Batman ending features an iconic Batman villain
Matt Reeves' The Batman is a dark telling of the Caped Crusader's story that accompanies the hero as he investigates the Riddler's string of brutal murders. As it turns out, the Riddler views Batman as an ally. So he helps him uncover the city's deep levels of corruption.
But toward the end of the film, when the Riddler is in police custody, he has a conversation with Batman confirming the hero is not on his side. Distraught, the villain winds up in his prison cell wailing.
However, he soon hears a friendly voice from an inmate in a nearby cell. "What is it they say?" he says. "One day you're on top. The next, you're a clown."
As the camera pans to the cell, a figure with a toothy upturned smile cackled with wild laughter. And for fans, that signaled the inmate is indeed The Joker.
Who plays the Joker in 'The Batman'?
Audiences weren't able to get a good look at the actor who plays the Joker in The Batman. But the credits reveal that he is in fact, Barry Keoghan. The Irish actor is known for his roles in several popular projects including Dunkirk and Chernobyl.
Most recently, Keoghan appeared in Marvel's Eternals. In the film, he portrays Druig, the Eternal with the power to control people's minds and actions.
In an interview with Esquire Middle East, the actor revealed how much he loved working with writer/director Matt Reeves. And as a fan of Batman, he said he was thrilled to be part of the hero's film legacy. 
"Getting to be part of the Batman universe is [a huge deal for me]," Keoghan shared. "I'm a fanboy of these movies, and especially the Batman universe. So to be in that world, I'm still pinching myself."
"[Matt Reeves] is a filmmaker I hugely admire as well," he added. "And to get to walk alongside him and see how he works, and seeing much like (Eternals director) Chloe Zhao, how comfortable he makes you on set, and he gives you the time you need and what you want. I'm in such a blessed position."
Matt Reeves reveals why he included the Joker in 'The Batman'
The Joker made a very brief appearance at the end of The Batman. But his cameo was still a big treat for fans. When talking to IGN, Reeves revealed that the Joker's ending moments are the follow-up to a deleted scene.
"What's interesting is that the reason that Joker's in the movie is there was actually another scene that was earlier," Reeves explained. "And because the movie is not an origin tale for Batman, but it's his early days, it really is an origin tale for the Rogue's Gallery's characters."
According to the filmmaker, the deleted scene (which he plans to release at some point) features Batman reaching out to the Joker, who he put in Arkham, to figure out why the Riddler does what he does. "For me, I think [it's] this idea that the Joker is not yet the Joker," he added, "but they already have this relationship."
Source: Read Full Article