'The Bachelor' Season 23: Who Is Hannah Godwin, the First Impression Rose Winner?
January 9, 2019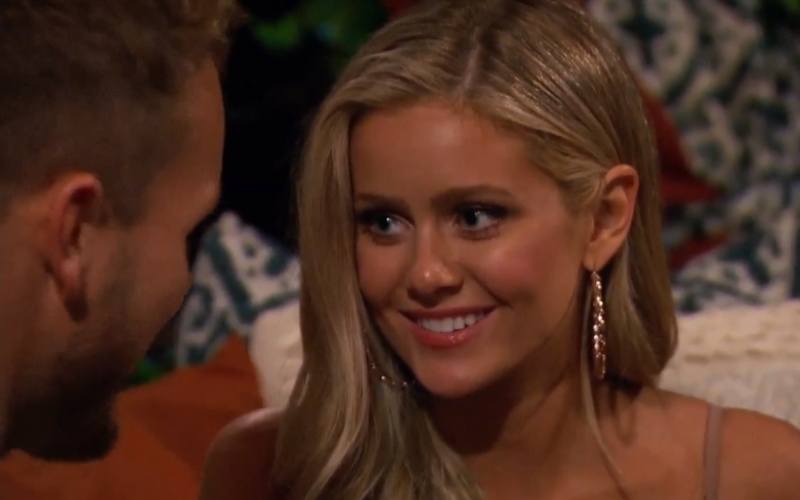 Hannah Godwin on The Bachelor | ABC
The first impression rose is given before the rose ceremony on the first night of The Bachelor. It tends to tip off the audience to who the bachelor likes the most and is, therefore, the frontrunner. Season 23 kicked off with Colton Underwood giving Hannah Godwin the first impression rose. So who is she? Here is everything we know so far.
Colton Underwood said she reminded him of home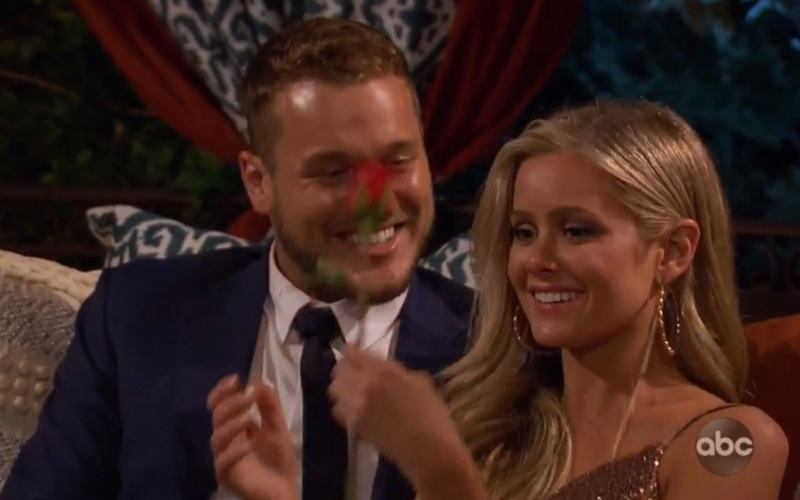 Hannah Godwin and Colton Underwood on The Bachelor | ABC
When Godwin and Underwood first had their conversation it was in front of the fireplace. Godwin kicked things off by asking Underwood if he was more nervous when it was announced he'd be the bachelor or when he was playing in the NFL. They then talked about their nervousness and took some deep breaths together.
Underwood must have been put really at ease because despite him kissing two other women that night he gave his first impression rose to Godwin. He had an interesting reason why he picked her.
"From the beginning of the night, I put a lot of thought into the first impression rose. You reminded me of a lot of home," explained Underwood. He later said, "And while you were nervous" he added, "you sort of owned the nervousness. You owned your imperfections and it was so nice and so refreshing."
Godwin accepted his rose and said, "I mean this validates everything." Underwood then took her in for several kisses before heading back to the mansion.
She is a model and has been in music videos
https://www.instagram.com/p/BsKOEXZF-88/
https://www.instagram.com/p/BsKOEXZF-88/
View this post on Instagram
Ready for the oui-kend ok I'm never captioning again if this doesn't make sense (bts from today ⚡️)
A post shared by Hannah Godwin (@hannahg11) on
The contestant has many beautiful pictures on Instagram, which isn't surprising given she is a model. She has "block agency + mp atl" in her profile as her modeling agency. She has been in Thomas Rhett's music video for "Leave Right Now," Darius Rucker's music video for "For The First Time," and more.
Although Godwin looks great in front of the camera her interest is also behind it.
Godwin is really into photography
The model wrote on her website that she first went to school with an interest in photography. She now has a business degree in marketing at the University of Alabama but she is still putting her photography to good use. She wrote, "I've combined modeling with photography to become an influencer– so that's how that happened."
She is friends with Danielle Maltby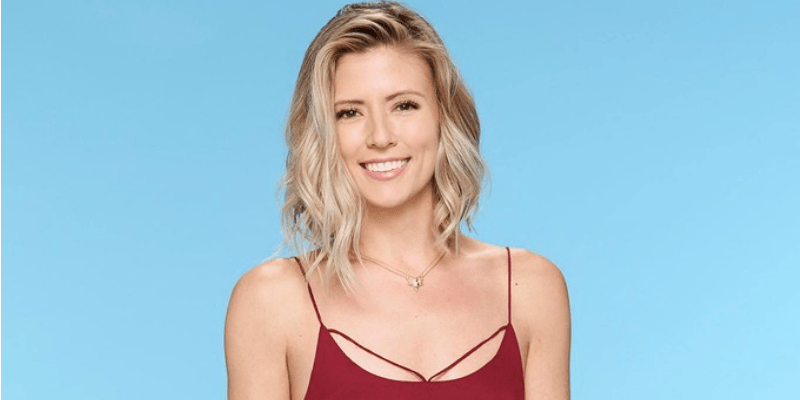 Danielle M. in The Bachelor ABC
You might remember Danielle Maltby from Nick Viall's season of The Bachelor. She didn't find love with him so she went to Bachelor in Paradise. That journey wasn't working out so well either but she found some comfort talking to the bartender, Wells Adams. When she decided to leave paradise he ended up kissing her, but it didn't lead to anything more. It turns out, Danielle Maltby and Hannah Godwin are friends, according to E! News.
So the Alabama girl was able to sweep Colton Underwood off his feet the first night. Fans will have to keep an eye on her to see if their connection will grow or fizzle out this season.
Read more:'The Bachelor': Why Colton Underwood Doesn't Play Football Anymore
Check out The Cheat Sheet on Facebook!
Source: Read Full Article