'Southern Charm': Whitney Sudler-Smith and Madison LeCroy Are Dating? Patricia Altschul Says 'April Fool'
April 10, 2021
Not so fast on the rumor that Whitney Sudler-Smith and Madison LeCroy from Southern Charm are a couple, says Patricia Altschul.
Rumors surfaced on celebrity gossip Instagram account, deuxmoi from an anonymous tipster who saw the pair at a restaurant looking cozy and kissing. "[The tipster] was at a very popular cocktail bar in Charleston last Thursday and in stumbles Madison LeCroy and Whitney Sudler-Smith from Southern Charm," the source shared. "They proceed to kiss right there in the middle of the bar on display! Guess she's moved on from ARod … And doesn't care who knows it!"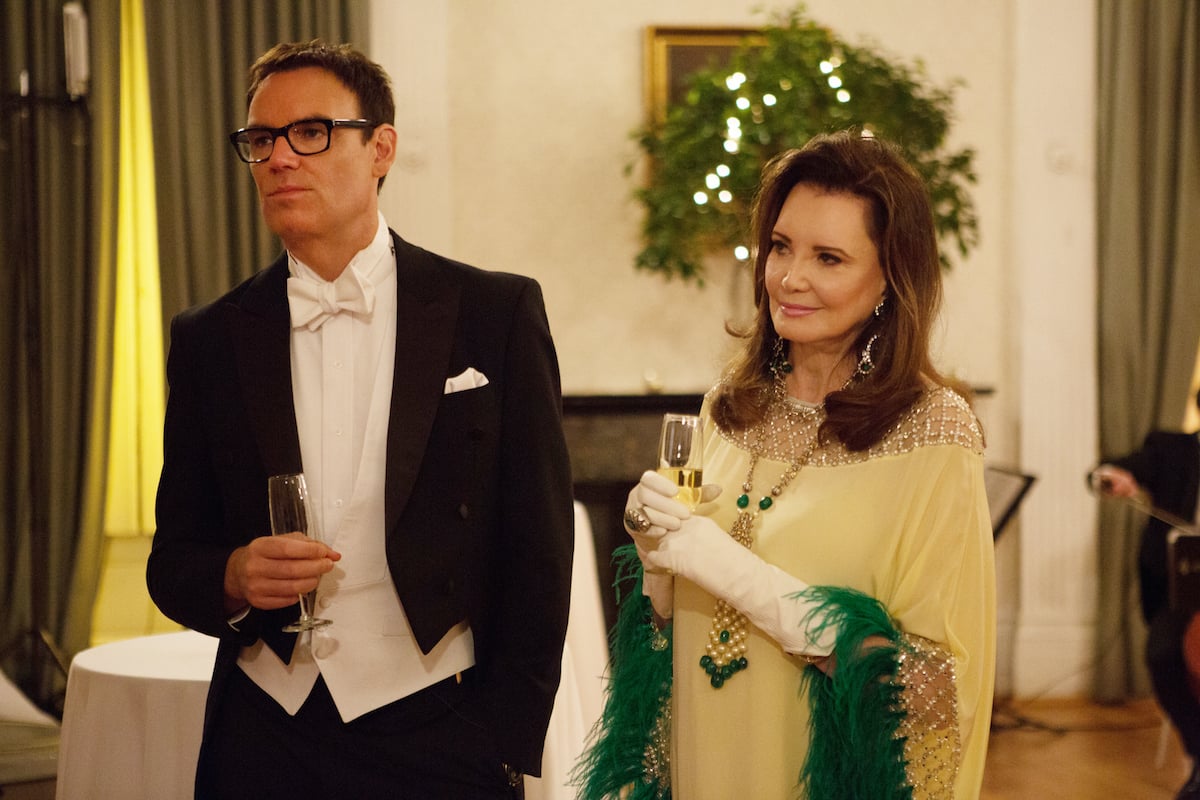 'April Fool', says Patricia Altschul
Of course, fans know that Altschul, who is Sudler-Smith's mother, has wanted grandchildren from her bachelor son for years. Plus, she is close to LeCroy and tried to match her with John Pringle last season. Altschul shaded LeCroy's previous boyfriend Austen Kroll's budding beer business by telling LeCroy she deserved Budweiser.
A fan took a screengrab of the deuxmoi share from the account's Instagram story and tweeted, "Finally, @Pataltschul 's dreams are coming to fruition. Is Whitney going to be Madisons Budweiser?"
But alas, it looks like the pair won't likely produce those grandchildren Altschul so desires. Altschul shared the tweet and added, "April Fool."
Fans were also skeptical that Sudler-Smith and LeCroy could be dating too. "I don't think I would have believed that one. Whitney doesn't strike me as someone into that kind of PDA. I don't see him putting with the drama that is Madison. I like her but she does love drama," one person replied to Altschul's tweet. Another person added, "Hilarious! Whitney is a mess! But I think of him more of a Heineken. I love Budweiser but Heineken is top line!"
The sighting came weeks after drama about Alex Rodriguez
LeCroy has been in the middle of some messy dating drama, which bubbled to the surface during the reunion. Craig Conover blurted out that LeCroy was in touch with a famous retired MLB player who was married. While the player in question's name was never mentioned, it was quickly revealed in the press that he was referring to Alex Rodriguez. Rodriguez is engaged to Jennifer Lopez.
Months later Shep Rose shared that Rodriguez made LeCroy sign an NDA, which spurred rumors that Rodriguez and Lopez had broken up. The rumors proved to be untrue.
"I know that there was, like, an NDA signed, which doesn't seem to mean anything anymore, not worth the price of the paper they're printed on," Rose told US Weekly.
"It's crazy and, you know, mixed emotions about it because I think our show started as fairly normal, humble people … your average small-town, Southern people," Rose added. "And now it's like, you know, DMing baseball stars and stuff and it's all good. It's not anybody's fault, but it's turned into something a little more cheesy than I would've liked, but that was bound to happen."
Meanwhile, fans were buzzing that Kroll and Ciara Miller from Summer House were dating. But she put that rumor to rest. "No, we're not dating," she told ET. "I thought it was funny, but I'm not mad at it. He's cute."
Source: Read Full Article