'Smart Guy': Tahj Mowry Wants the Full, Original Cast for the Reboot: 'There's Been Lots of Zoom Meetings'
June 1, 2021
Disney+ subscribers can currently watch all three seasons of the 1990s sitcom Smart Guy. The series starred Tahj Mowry as TJ Henderson, a 10-year-old kid with an IQ higher than his high school classmates.
As many '90s shows are making a comeback via reboots, Mowry recently said a Smart Guy reboot is in the works. He also shared if the original cast will get back together.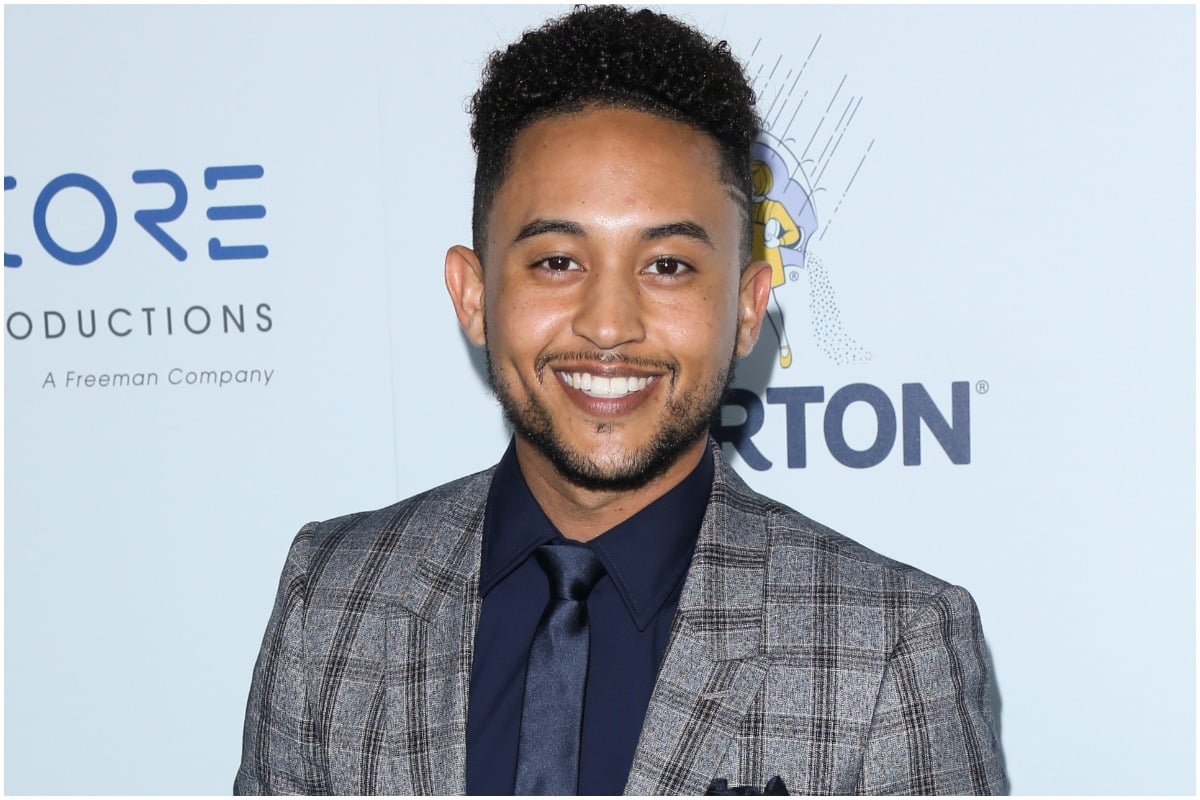 Tahj Mowry says he's had plenty of 'talks' about the 'Smart Guy' reboot
Mowry is no stranger to the spotlight. The younger brother of Tia Mowry and Tamera Mowry started auditioning at age 4. After a few appearances on shows such as Full House and Sister, Sister, Mowry landed his first significant role with Smart Guy. On the show, his character, TJ, faced several challenges as a pre-teen high school student. He also struggled to fit in with his big brother Marcus (Jason Weaver) and his best friend Mo (Omar Gooding). However, he often found support through his older sister, Yvette (Essence Atkins), and his dad, Floyd (John Marshall Jones).
Although Smart Guy only lasted for three seasons, the series left a substantial impact on '90s babies. The show was also one of the only shows to have Beyoncé in a guest role. Since Smart Guy wrapped, Mowry has said that he would like to reboot the series. In May 2021, he provided an update on where the new installment stands. The actor said that he wants the entire original cast to return, but he's only in the beginning stages of the reboot. 
"There's been lots of Zoom meetings and talks about this, so we do have the ball rolling on it," Mowry said to Entertainment Tonight. "It's just a matter of time and timing, but we do have the possible home for it," he teases. "We do have a writer, and I feel like I came up with a really fresh take on how we can bring that back with the whole cast and something that is fresh and new. But also something that the diehard fans will still get that nostalgic aspect of it as well."
Where is the 'Smart Guy' cast in 2021?
According to IMDb, Smart Guy aired its final episode on May 16, 1999. Since then, each of the show's actors has gone on to work on other projects. Mowry, for instance, voiced the character of Wade in Kim Possible and appeared on The Game alongside his sister, Tia. In 2012, he starred in Freeform's Baby Daddy. 
Weaver also found other roles shortly after Smart Guy ended. The Lion King alum starred in several films during the '00s, including Drumline and ATL. Most recently, Weaver joined the cast of Showtime's The Chi, per Deadline. 
Atkins, Jones, and Gooding also created other memorable roles outside of Smart Guy. In 2002, Atkins and The Craft's Rachel True starred in Half & Half. She also appeared in Marlon and a plethora of other films. In 2021, she's a part of the BET+ show, First Wives Club. Gooding continued to work in movies as well and starred in True To The Game 3 in 2021. As for Jones, he currently plays Nelson Bradford on the Apple TV series For All Mankind.
While most of the Smart Guy cast has other projects in the works, Mowry confirmed that, when it comes to the reboot, "we're not at that stage yet where we're checking everyone's schedule."
Source: Read Full Article