Sandra Oh Revealed She Used to Fight With 'Grey's Anatomy' Writers and Shonda Rhimes
June 26, 2020
Sandra Oh played Dr. Cristina Yang on Grey's Anatomy for 10 years, so she definitely knows everything there is about her character and what Dr. Yang would realistically do in any situation. But during Variety's Actors on Actors series, Sandra revealed that she actually had to fight for her character and go "toe-to-toe" with the writers and even Shonda Rhimes herself.
Talking to Scandal actor Kerry Washington, Sandra said, "What I was able to get from Grey's is to have the responsibility and the relationship with the writer to be able to direct where she's going. If something kind of came up which was like, 'That is completely wrong,' I would go toe-to-toe with Shonda and a lot of the writers, which has been challenging."
This approach to her character pushed her to "bother" Shonda, which would often lead to them "digging in our heels hugely." She went on to say, "But just the friction itself, a lot of times a third thing would come out, and it would not be in my sight of consciousness at all; it would take that pushing against someone equally as strong. I started to learn how to trust that."
One instance that really stood out in Sandra's mind was when her character married Preston Burke (Isaiah Washington). Explaining the ethos of the show, Sandra said, "When we did Grey's, for at least the first 10 seasons we would not talk about race. We would not go into race, and that was purposeful. And, whatever, it was the right thing to do when it was." When it came to the marriage, though, Sandra wanted to focus on the mothers-in-law, who were Asian and Black. She recalled saying, "Come on, there is a lot of story that we can do here!" Unfortunately, the writers wouldn't budge.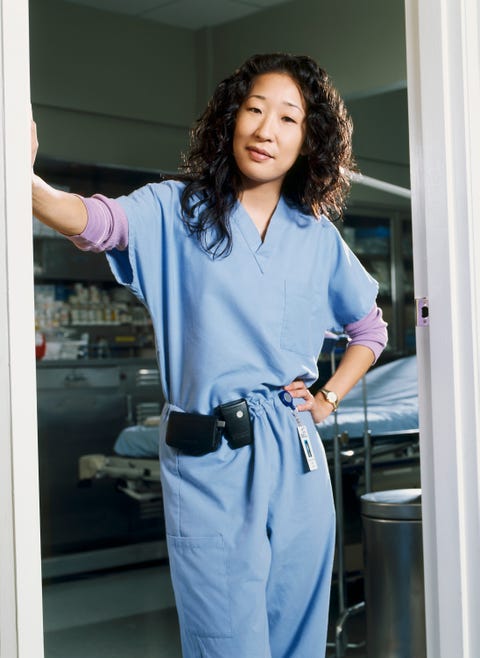 Even though filming 10 seasons with 22-24 episodes each was a major challenge, Sandra is incredibly proud of herself (as she should be!) for standing up for her character. She finished, "I feel like, when I look back, because it's been six years now since I left Grey's, I feel like one of my biggest successes, for me, was I don't feel I gave up."
Source: Read Full Article