Ryan Reynolds Reveals Why He Slapped One of His 'Amityville Horror' Kids
October 30, 2021
Ryan Reynolds once starred in a remake of the 1979 horror movie classic The Amityville Horror. Additionally, according to the actor, he had a strange and unplanned moment that involved one of his movie children. Here's what the Free Guy actor said about it in 2005. 
Ryan Reynolds played George Lutz in 'The Amityville Horror' remake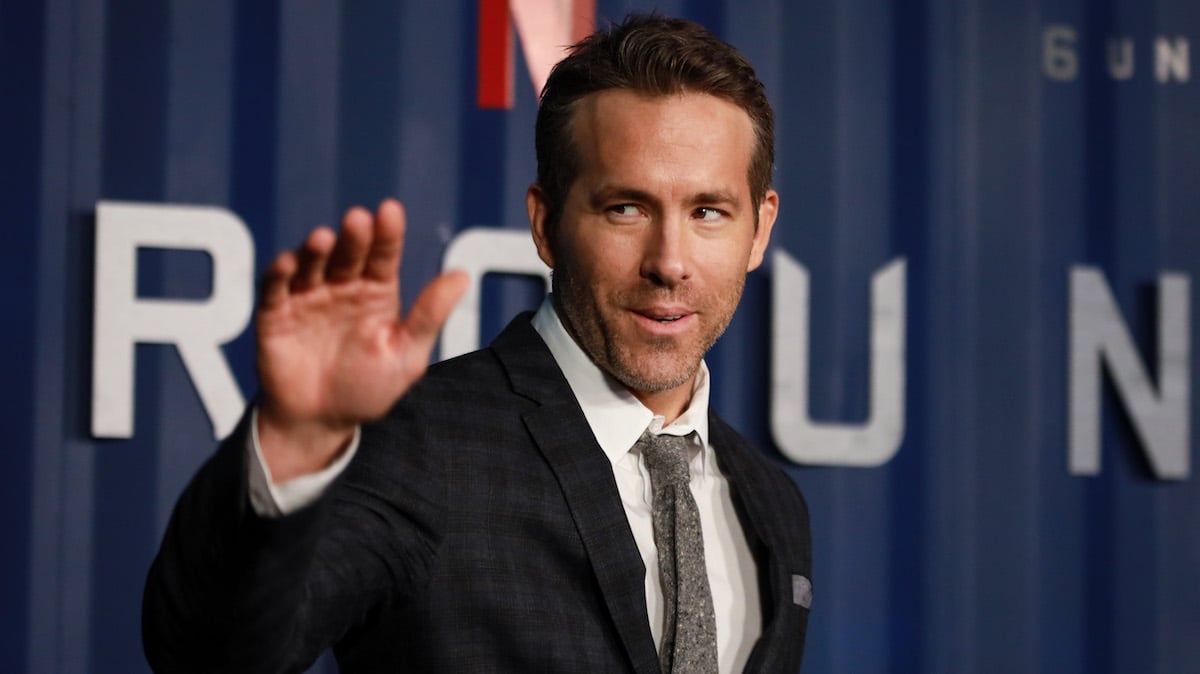 In the Andrew Douglas-directed 2005 version of The Amityville Horror, Reynolds plays Lutz family patriarch George Lutz. He took over for 1979's James Brolin. The 1970's horror movie remake follows Lutz as he moves his wife Kathy (Melissa George) and her children from a previous marriage (played by Jesse James, Chloë Grace Moretz, and Jimmy Bennett) into an impressive new residence.
The house is located in the unassuming town of Amityville, New York. The family gets a deal on the house they think is too good to be true. And it is. A disturbed former resident of the home, possessed by the devil himself, murdered his family there. Moreover, George must collect his wits, which he's rapidly losing, and find a priest to rid their house of the malevolent influence. It's loosely based on a family's account of their own experience.
In a 2005 interview with Michael J. Lee for Radio Free Entertainment, Ryan Reynolds explained what he thought was intriguing about Lutz's terrifying meltdown. 
"Well, I think we really get to see a man unravel in a fairly linear way," he said. "You see the progression. For me, that's kind of interesting. Human nature always intrigues me and, I think, a lot of filmgoers."
The actor inexplicably struck child actor Jesse James on set 
That unraveling seemed to affect Ryan Reynolds. He admitted to slapping his onscreen stepchild, Billy. Moreover, the script didn't include a slap.
"Yeah, Jesse James. He had it coming," Reynolds joked. "No, it was actually horrible. I didn't mean to do it. It wasn't hard or anything. He looked up like he just won the lottery. It was just so cool to him."
Reynolds continued, describing the reaction to the unplanned moment on set. "And I look over and the script supervisor's crying, and I'm trying to apologize to her," Reynolds added. "I don't know what's happening."
Reynolds admits that he kept a distance from the child actors who play his stepkids in The Amityville Horror. "I don't want to get attached to the kids," Reynolds told Lee. "I don't want to get to know them and love them."
The actor said he needed the distance to do his job. "I want to stay as far away from them as possible. It helps me do my job better." 
And apparently, it worked. As a result of the distance, Reynolds said the slap added to the disturbing tension in the iconic horror movie remake.
"In a perverse way, I was sort of excited by the fact that something happened on film that was just totally unplanned," said the Deadpool star. "And it just came out organically enough, and not so organically that it actually hurt anyone. So everyone walked away from it, but it was definitely disturbing."
Ryan Reynolds said the children were 'fine with it' 
According to the interview, the actor said the child actors were "fine" with his aloof attitude.
"They're little adults," he said. "I mean, they're talking about backend gross on a movie. So I think that they were fine. They understood that process, they respected it."
Ryan Reynolds continued, joking about how mature the young actors were. "I mean, one of them is my financial adviser now! The little one," he said. "You know, they're so on it in terms of that stuff, so they gave me my space as well. And their parents are obviously very hands-on. So yeah, they were fine with it."
To sum up, Reynolds took his role as George Lutz in The Amityville Horror so seriously, he let it take over. And that's exactly what should happen in a great horror movie.
Source: Read Full Article