'Power Book II: Ghost': Effie and Tariq's Relationship Will Change in Season 3
May 15, 2022
Completely isolated from his family, Tariq St. Patrick (Michael Rainey Jr.) barely has anyone he can trust on Power Book II: Ghost. His best friend Brayden Weston (Gianni Paolo) and his business partner/lover Effie Morales (Alix Lapri) seem to be the only people he can rely on.
However, Effie and Tariq's relationship is set to change drastically in season 3.
Effie's backstory will be revealed in 'Power Book II: Ghost' Season 3
Effie has been a fan favorite since Power. However, there is so much we still don't know about the Yale college student. "Effie's mom is a mess. But I'll tell you about that later," Power Universe creator Courtney Kemp revealed in a 2020 Instagram Live. "And if you guys remember, close readers of the series, Effie's brother is dead. He was murdered, so keep that in mind."
Fans are slated to learn a lot more about Effie's background in season 3.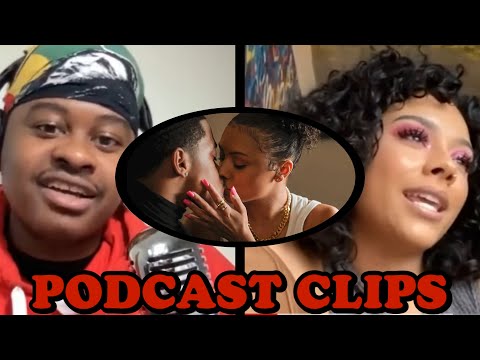 Effie and Tariq's relationship will change in season 3
Since they first met in high school, Effie and Tariq's relationship has been tumultuous. Though they've always been pulled toward each other, their friendship has been mired by chaos and deception. "They kind of understand each other," Rainey told TV Fanatic. "I feel like out of everyone in Tariq's universe, Effie is the one that understands him the most. She understands him more than he understands himself. So just seeing them and her trying to be there for him. Also, you see their differences too, so it's dope seeing their relationship this season, especially."
However, with Lauren (Paige Hurd) out of the picture, their relationship will change drastically in season 3 — and not in the best what.
"Yeah, um, not good," Lapri said on The Wayne Ayers Podcast about Effie and Tariq's relationship in season 3. "Not particularly the best. I think that he will be like, 'Tasha, I've just lost the love of my life.' Like back in OG Power days, that's literally what this situation is like. He's just lost somebody that he really really loves. He's having a hard time dealing with her death. Effie is someone that he can confide in, and he does love Effie too. But it's tough because it's very hard to love and mourn at the same time."
'Power Book II: Ghost' Season 3 will shock fans
Overall, now that Tariq knows his mother and sister are safe, all bets will be off. He will use anything he can to rid himself of the Tejada family for good. However, his relationships with Brayden and Effie also hang in the balance. He doesn't know yet that they were involved in Lauren's death.
Season 3 is currently filming in New York City and is slated for a late fall release date. Kemp has told fans to brace themselves. "There will be fault lines drawn between Tariq and his friends, for various reasons," Kemp explained to Entertainment Weekly. "And then those will affect some fault lines that will be drawn within the Tejada family. There will be a series of earthquakes, and then a series of aftershocks that will shake the foundation and remake the series in a really sort of impactful way. That's season 3."
It looks like Tariq will become more like his father at every turn.
Source: Read Full Article