'Ozark' Season 4 Part 2: The Point of the Car Crash Explained
May 18, 2022
Many people are still scratching their heads over the car crash in Ozark Season 4 Part 2. It seemed to be deadly based on the severity of the damage shown in the season opener. But improbably, everyone walked away without injury. Some viewers have criticized the show for that, deeming the crash delusive and unnecessary. But there truly was a point for it.
The car crash in 'Ozark' Season 4 Part 2 was symbolic
The Byrdes were driving in their van when they got cut off by a tractor-trailer and forced off the road. The van rolled over multiple times before landing upside down. For a second, it looked as if Wendy had been killed — but then she came to and began to move. At their house, Father Benitez interpreted the crash as a final warning for the couple.
"It's not healthy to be around so much death," he told Wendy. "How many times does God have to point at you before you take notice? I believe that accident was your last warning." But Wendy, on the other hand, interpreted it to mean that they would be OK.
That's because she and Marty had already managed to overcome even the most challenging obstacles. Surviving such a horrible car crash just as they were about to get out of the game only gave her greater confidence that the odds were in their favor and everything would work out. And she was right.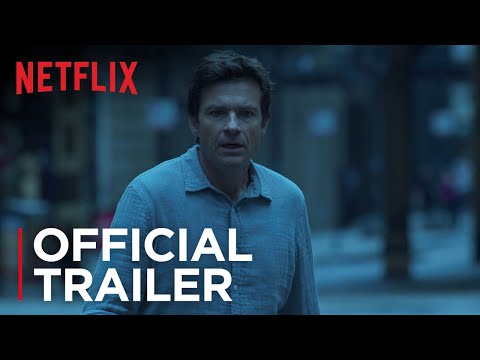 Will there be an 'Ozark' Season 5?
As for what happens to them next, Jason Bateman (Marty Byrde) told Vanity Fair he thinks they'll "go up to Chicago and they'll test this theory of Wendy's, which is, Have we acquired enough political capital to put into play some things that will help folks? Acquiring that capital was messy, but will the ends justify the means?"
"My assumption is that, while they're smarter now than when we first met them, I still feel like their hubris and arrogance will continue to trip them up," he continued. "I think humility would probably guide them towards some better decisions, but I don't think they're there yet, unfortunately."
Showrunner Chris Mundy, for his part, said he thinks "they've gone on."
"They got everything they think they wanted. But I think they're dragging around a curse, to be honest," he continued.
It's fun to think about, but viewers won't get to see any of that, as Ozark Season 4 Part 2 is the final chapter for the Byrdes.
But that's not to say an 'Ozark' spinoff can't happen
Although Ozark as fans know it is over, Mundy noted that he's not opposed to making a spinoff.
"It's definitely possible," he told The Wrap. "There are things in the world that are possible. But I don't know that they'll happen and I don't know what the timetable would be."
"But, I mean, it's a world that we all like," he continued. "It was just important to really end this show so that it was all on its own. I would hate it to feel like anything we did in the future somehow changed the perception of it. This is a show that's as good as we could do for the last five years, and I hope people liked it because we were trying hard."
Source: Read Full Article