'Money Heist' Fans Surprised to Learn Berlin Has a Son
August 21, 2021
With September's premiere date for Money Heist Season 5 approaching, Netflix is kicking up the promotional energy for the TV series by providing a sneak peek at new characters. But fans are also leaning into the show's past with Berlin — a major player from season 1 and the professor's big brother. So much of the story connects to Berlin and his family, and it looks like La Casa de Papel Part 5 will introduce one member that no one knew about. Apparently, the late heist leader had at least one son.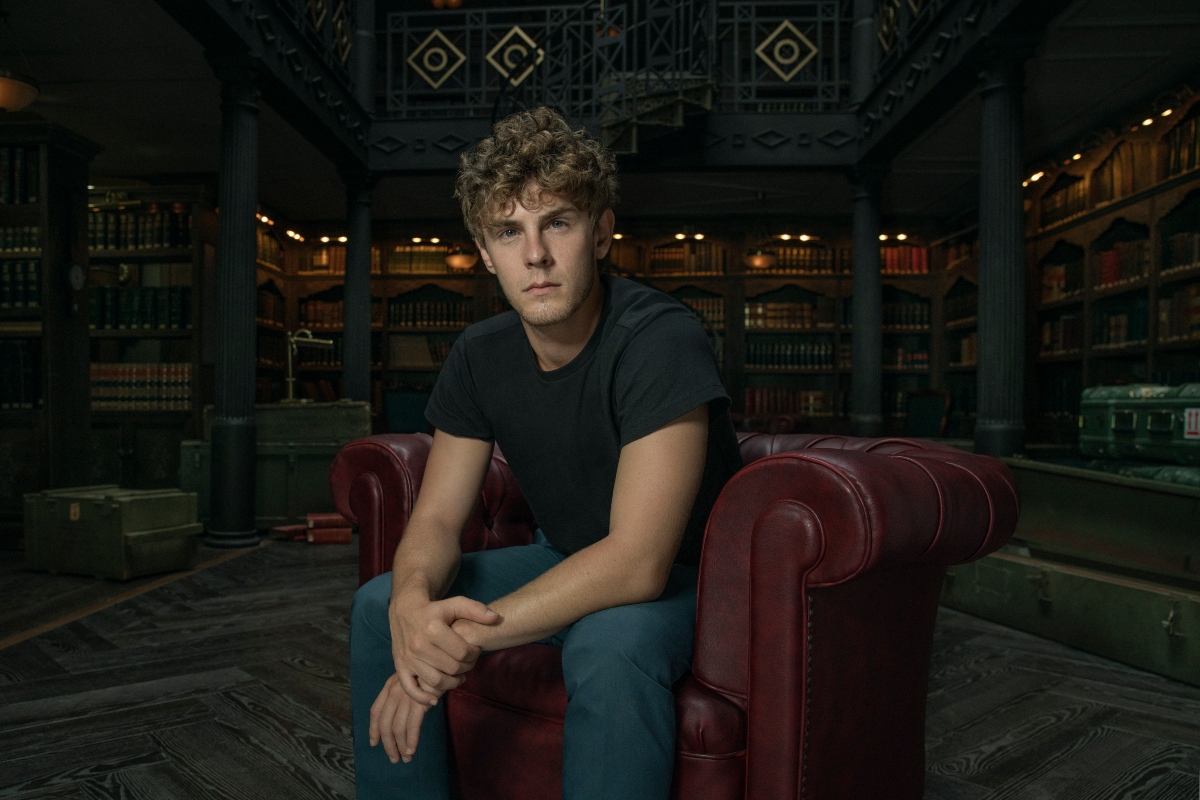 Berlin's son to appear in 'Money Heist' Part 5
One aspect of Money Heist that fans see every season is flashbacks, and many of them feature Berlin before and during his masterminding days. We know he married Tatiana and he's Professor Sergio's brother, but not much was known about his offspring.
Berlin mentioned having five ex-wives, though he never rattled off his children's names. That's OK, because viewers will meet his son Rafael when La Casa de Papel lands on Netflix in September.
Played by Patrick Criado, he's shown as an adult in the series. And according to a new Instagram post, Rafael is "the prodigal son." This leads many to assume that he and Berlin — whose real name is Andrés — became estranged before something reconnects them. Is it the heist? Is it family? Is it Berlin's illness?
https://www.instagram.com/p/CSwc2wWDZge/
Rafael could play a role in the heist
Though season 1 left Berlin dead at the Royal Mint, he's been an integral part of the crew's plan from day one. He and professor led the mission together and the past few seasons demonstrated how they strategized. Viewers are counting on any season 5 flashbacks to tie into the current heist and possible escape for Tokyo, Professor, and the rest of the squad.
So, how does Rafael fit in? Remember that Berlin had an extensive history as a jewel thief who committed more than two dozen thefts. It's possible that Rafael either assisted him at some point or walked away from his father's chosen criminal path. With that in mind, word on the street is Rafael is some sort of engineering whiz.
If he has a special set of skills, he could be useful in the war that will sweep up the beloved Resistance team. Old and new enemies are trying to take them down, and someone on the outside — without an obvious connection — can help the gang out of their jam.
Fans did not expect to see Berlin's son
On social media, fans responded to the short Rafael clip with a common reaction: Berlin has a son? It's a curveball no one saw coming, and some Instagram commenters wrote, "This is getting crazy." Many pointed out Berlin's five marriages probably produced more than one child, but Rafael is the one who took after dear old dad.
https://www.instagram.com/p/CSwctZnos8j/
Actor Pedro Alonso hinted that the pair have much in common when he captioned a photo with "Like father, like son." Money Heist fans should prepare to see how this heist spans three generations in their family, beginning with Berlin and the Professor's own father. Stream volume 1 of part 5 on Netflix on Sept. 3.
Source: Read Full Article