Modern Family: Jesse Tyler Ferguson's Net Worth, and His Other TV Shows and Movies
January 11, 2019
There's no doubt the TV show Modern Family is a complete success. It won Best Television Series (Comedy or Musical) at the 2012 Golden Globes, it won for Outstanding Comedy Series at the Emmys every year from 2010-14. The actors are some of the highest paid cast members on TV, and just about every one of them is a bigger star now than when the show started. That's especially true for Jesse Tyler Ferguson, who plays Mitchell Pritchett on the show. Let's take a look at Jesse Tyler Ferguson's net worth, his pay for Modern Family, and some of the highlights from his acting career.
His TV shows, movies, and other roles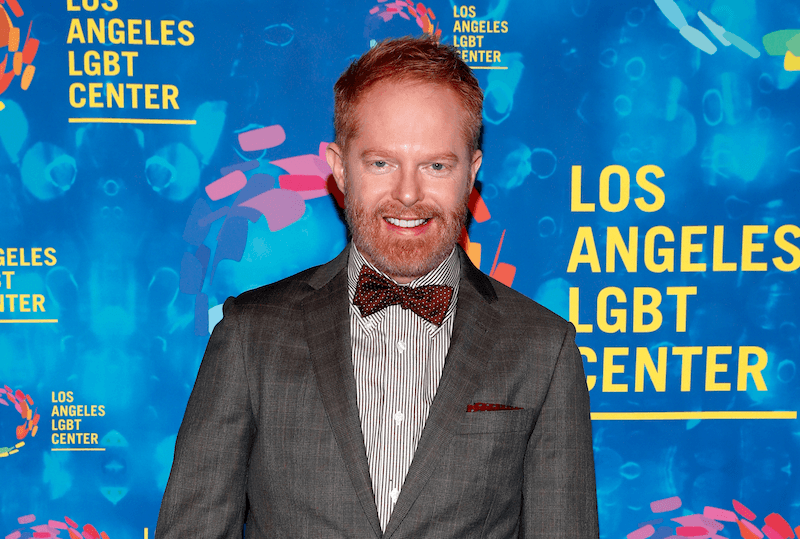 Modern Family changed Jesse Tyler Ferguson's career trajectory. | Rich Polk/Getty Images
Jesse Tyler Ferguson's resume before Modern Family started in 2009 is a little thin. He appeared in the 2001 movie Ordinary Sinner, which is probably more notable for being one of Elizabeth Banks' earliest works. The film Untraceable followed several years later in 2008.
On TV, Ferguson was a cast member on The Class and had a recurring role on Do Not Disturb in 2008.
His on-screen work was hit or miss before Modern Family, but Ferguson enjoyed a successful stage career. He made his Broadway debut in 1998 in "On the Town," which included music by Leonard Bernstein. Ferguson had parts in four other stage productions before Modern Family, and two after he started working on the show.
Ferguson's most notable role since Modern Family started is voicing Shangri Llama in the 2016 movie Ice Age: Collision Course.
How much does he make for Modern Family?
How much do Jesse Tyler Ferguson and the rest of the Modern Family cast make? The short answer is 'A lot.'
Sarah Hyland and the actors who play the kids earn at least $100,000. Ty Burrell, Julie Bowen, who plays Claire Dunphy, the sister of Ferguson's Mitchell Pritchett, and the more experienced cast members make at least $500,000 per episode.
What is Jesse Tyler Ferguson's net worth?
The Mitchell Pritchett character is Jesse Tyler Ferguson's signature role, and it's not even close. He earned Primetime Emmy nominations for Outstanding Supporting Actor in a Comedy Series every year from 2010-14. He and his cast mates won Outstanding Performance by an Ensemble in a Comedy Series at the Screen Actors Guild Awards from 2011-14.
The awards and nominations helped drive up his salary, and Jesse Tyler Ferguson has the net worth to prove it. He has a $20 million fortune in 2019, according to Celebrity Net Worth, and it's likely to keep growing over the years.
As one of the early stars, Ferguson almost certainly earns money from Modern Family's reruns. USA network paid $1.8 million per episode in 2013, and that's just one network's investment. Like the casts of The Big Bang Theory, where the longtime cast members could earn as much as $20 million a year in syndication, and Friends, Ferguson's biggest paychecks could come from Modern Family reruns.
Is Jesse Tyler Ferguson married? What's his family life like?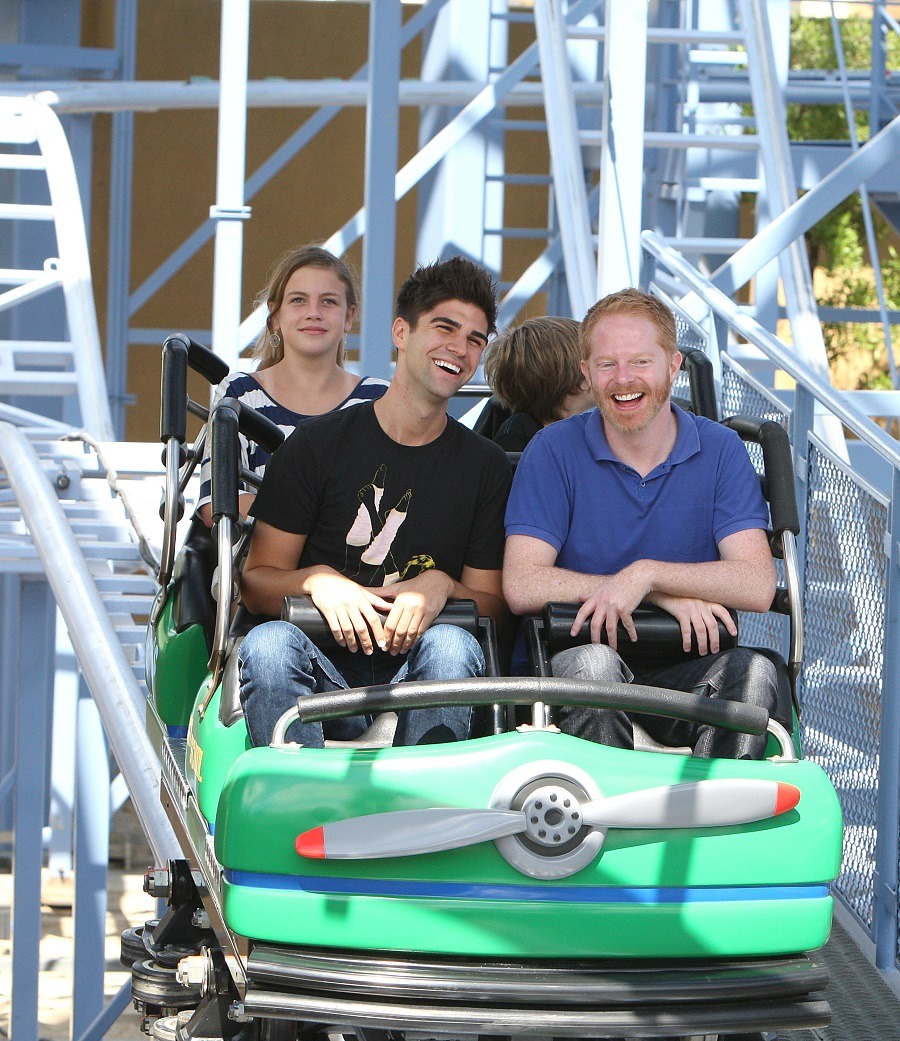 Justin Mikita and Jess Tyler Ferguson (right) celebrated their fifth wedding anniversary in 2018. | Paul Hiffmeyer/Getty Images
Modern Family co-star and on-screen love interest Eric Stonestreet has a girlfriend, but Jesse Tyler Ferguson is gay in real life. Unlike Stonestreet, Ferguson is married off-screen. He and husband Justin Mikita celebrated their fifth anniversary in 2018, and they hope to start a family one day. Until that happens, they're content sharing their home in the Los Feliz neighborhood in Los Angeles.
Check out The Cheat Sheet on Facebook!
Source: Read Full Article