Michael B. Jordan Didn't Use a Stunt Double For Any of His Insane Stunts in New 'Without Remorse' Movie
May 9, 2021
Michael B. Jordan shows off his skills as an action star in his newest movie, Without Remorse. Based on the Tom Clancy novel of the same name, the movie features Jordan as John Kelly, a U.S. Navy SEAL seeking revenge for the murders of his pregnant wife and unit members.
Even though Jordan has starred in a number of other films, such as Black Panther that had elements of action in them, this is his first time starring in his own action movie.
Additionally, what makes Jordan's performance in Without Remorse particularly impressive is the fact that the Creed star did all of his own stunts, which is relatively uncommon for Hollywood superstars.
Michael B. Jordan did all of his own stunts in 'Without Remorse'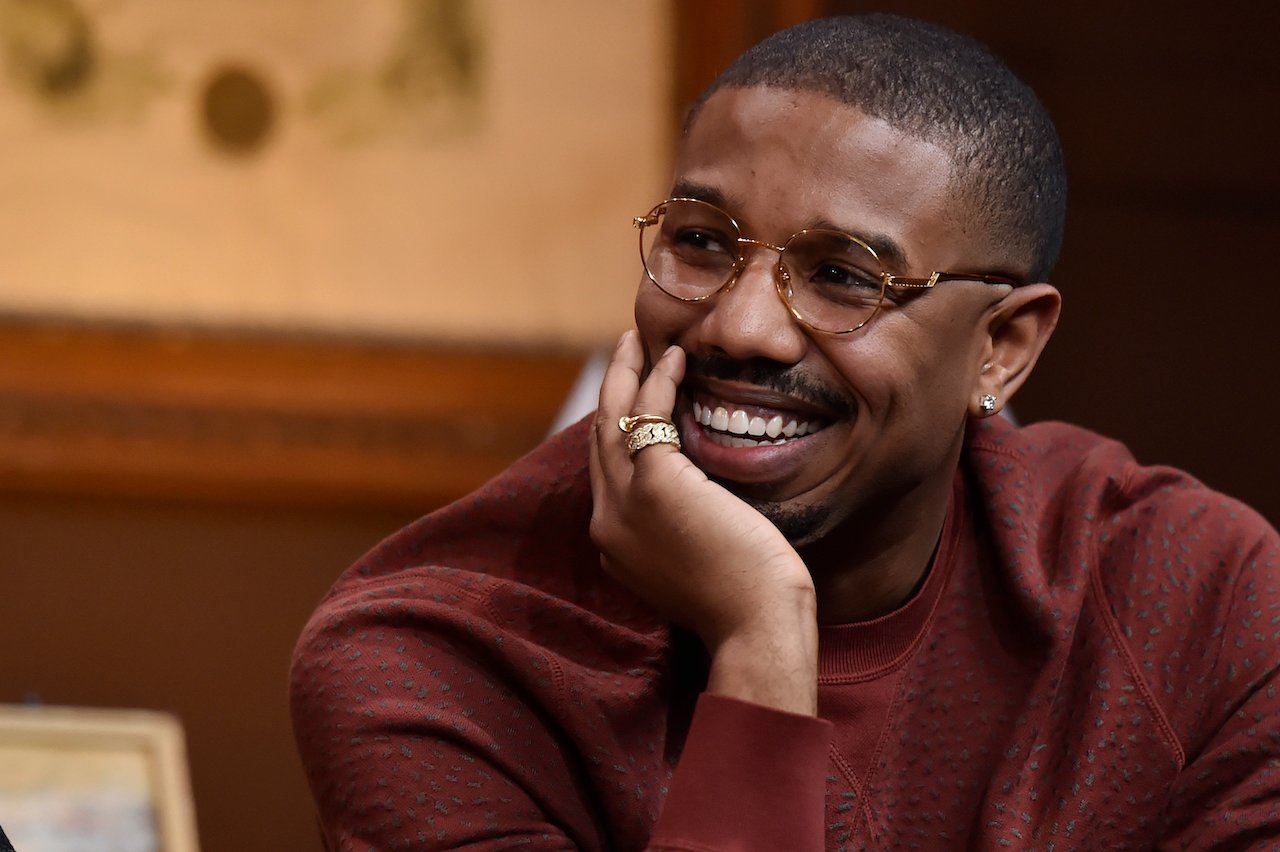 Jordan discussed his lifelong desire to star in an action movie and do his own stunts during a recent interview with Trevor Noah. 
"These types of movies are the things that I grew up watching," Jordan admitted. "I love action movies, you know? So I was like, 'One day, I want to do my own action movie, and I'ma do my own stunts,' and this was the one for me to check that box."
To prepare for the role, Jordan had to work with an array of ex-military personnel that trained him on how to properly execute stunts.
"I worked with ex-military, ex-Navy SEALS, ex-Marines, military divers for a lot of the water work that we had to do," Jordan said. "Really, every stunt that you saw, I had a specialist that I spent enough time to get comfortable within the stunt and then went out and executed."
One stunt required him to hold his breath underwater for a very long time
Later in the interview, Noah asks Jordan about an underwater stunt he does in Without Remorse that appeared particularly difficult. Jordan acknowledged that the stunt was every bit as difficult as it looked.
"That was the one that… You know, it took us about a week and a half to shoot, and every day I would get up, and I would go to set, and I would be like, 'Who wrote this? Why did we decide to do this?' It was my favorite thing, and then it was my least favorite. I mean, I hated it. And then I fell in love with it all over again once we finished it, just because we accomplished it and we got it done. … It was very ambitious, but it was something that I had to do because Stefano wanted to shoot it in a way that you knew it was me doing those stunts."
He had an intense training regimen for the role
Although Jordan still has his typical, ripped physique in Without Remorse, some fans might notice that his appearance changed a bit in comparison to Creed II. In a separate interview with Entertainment Tonight, Jordan went into a bit more detail about the difficult training he had to go through for the role. 
"I think for John Kelly, more military training, more close quarter combat training, wearing the tactical vest and the boots, and the fatigues and gear as we train on certain elements" Jordan said. "So I start to adapt to the type of physique that Kelly would have. Obviously, the weight training is still there, endurance is still there, but in this project there's a lot of water stunts and training. So being able to do deep sea military diving training and understand how to be safe in stressful underwater situations, that was a lot of the workout."
Source: Read Full Article