Marisa Tomei Reveals a Possible Aunt May Love Interest for Future MCU Movies
March 27, 2022
Marisa Tomei is a veteran actor who has appeared in many acclaimed movies. Her credits include films like What Women Want, Wild Hogs, and The Ides of March. Although she won an Academy Award for her work in My Cousin Vinny, after Tomei was cast as Aunt May in the Spider-Man franchise, she earned a whole new audience of fans. In 2022, Tomei sat down with Jimmy Fallon to discuss her character's possible Marvel Cinematic Universe future. [Spoiler alert: This article contains spoilers from Spider-Man: No Way Home.]
Marisa Tomei plays Aunt May in the 'Spider-Man' movies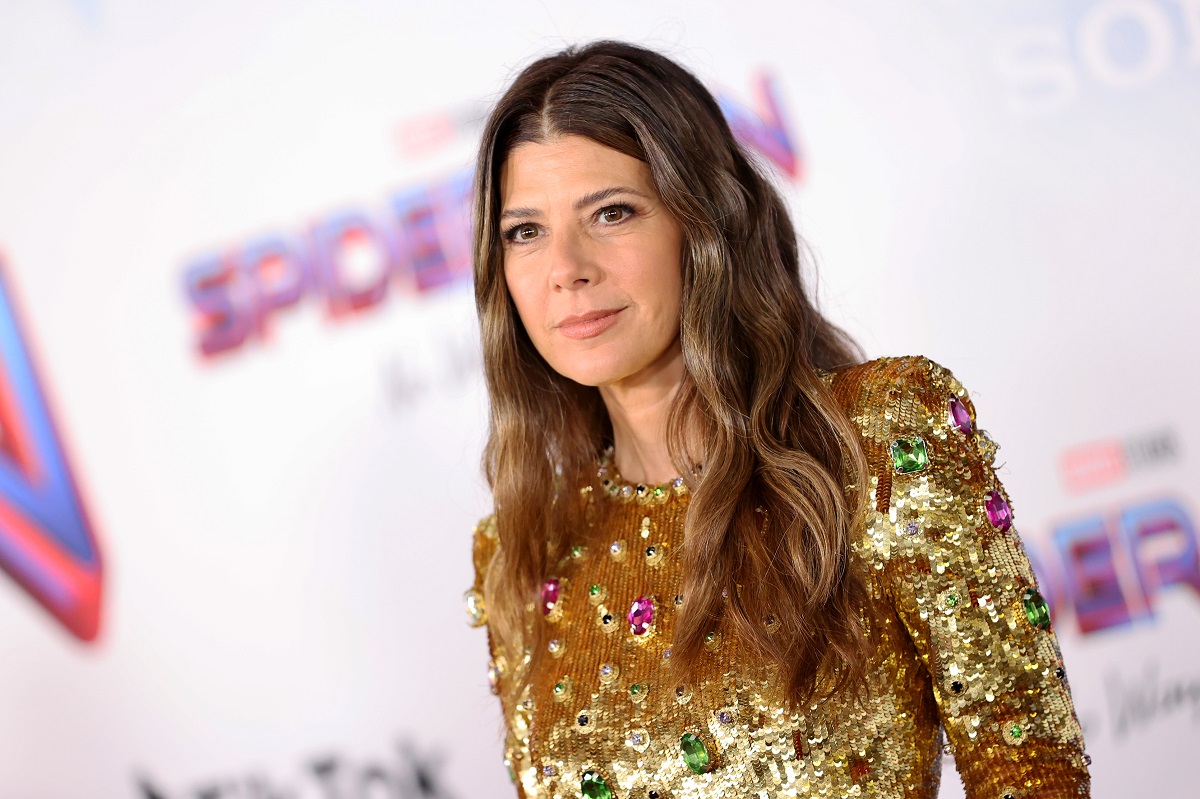 Marisa Tomei's first appearance as Aunt May was in Captain America: Civil War. Although her role was small, fans reacted positively to the spin that Tomei brought to the character. While Aunt May was previously portrayed on film as elderly and somewhat strict, Tomei made her youthful and fun.
Tomei reprised the role of Aunt May in four additional films: Spider-Man: Homecoming, Avengers: Endgame, Spider-Man: Far From Home, and Spider-Man: No Way Home. The most recent was an intense one for Tomei, providing her character with challenges that forced her to prove her dedication to Peter and the greater good.
What did Marisa Tomei say about her future as Aunt May?
Aunt May was the victim of an attack by the vicious Green Goblin in Spider-Man: No Way Home. But, as diehard Marvel fans know, seemingly-dead characters return all the time. To that end, Tomei appeared on The Tonight Show with Jimmy Fallon to discuss what happened to May in No Way Home. In the process, she revealed her thoughts on her future with Marvel.
"Do you think that you would ever do…would May Parker be in a multiverse thing?" Fallon asked Tomei. "Yeah, I would love to come back," she replied. And she did her homework.
"There's history there too. May Parker hooks up with Ant-Man in one of the — well, I mean, she's a standalone character, of course — but there are more avenues to explore." Tomei didn't offer up any spoilers or definitive proof that she's signed on to tackle more projects with Marvel. But it's clear that the actor is primed and ready if the opportunity should arise.
Could Marvel bring back Tomei?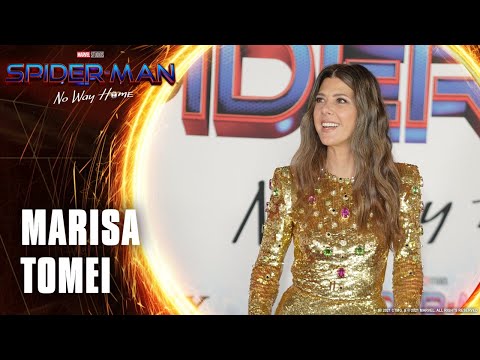 The multiverse is the latest way Marvel has expanded its universe. WandaVision and Loki laid the groundwork, while No Way Home opened it up, taking it from concept to reality. The multiverse has comic book origins but hasn't appeared in a major project until recently. But it will take center stage throughout those coming up on Disney+ and the big screen.
For fans, the multiverse is a way for certain characters who have either died or exist in different universes to make a grand reappearance. For Marisa Tomei, this could indeed mean that Aunt May Parker comes back in a future Marvel project.
Tomei's interview with Fallon is particularly exciting since a brand-new Ant-Man film is currently in the works. Ant-Man and the Wasp: Quantumania will hit theaters in July 2023. Evangeline Lilly, who plays Ant-Man's love interest in the MCU, reprises her role as the Wasp, which could make things especially interesting if, as Tomei suggested, Marvel decides to bring in May for a romantic storyline with Paul Rudd's Ant-Man.
Source: Read Full Article