'Little House on the Prairie': Melissa Gilbert 'Fell in Love' With This Food on the Set
May 17, 2022
Melissa Gilbert portrayed Laura Ingalls for nine seasons on Little House on the Prairie. Many scenes were filmed around the dinner table on the historical drama, and Gilbert recalled a festive food she grew to fancy after many of the show's holiday episodes.
Melissa Gilbert and her co-stars had plenty of KFC
Gilbert commented on her stint on Little House and still considers the setting "home". With the focus of the show on family — and family often means sharing a meal — Gilbert revealed that she frequently gets questions about the Ingalls' menu options.
"For me, Little House on the Prairie means 'home' in the truest sense of the word," she wrote in My Prairie Cookbook. "People are always asking me questions about those wonderful Little House days… but one of the things I'm asked about most often is the food."
While dishes would be kept to the basics to reflect the time period, Gilbert shared that one staple on set was from a fast food chain.
"Food was such a big part of the show," Gilbert remarked. "The questions range from 'What did they really eat back in those days?' to 'What did they serve at Nellie's Restaurant?' to 'What were you really eating when you filmed the dinner scenes?' (The surprising answer: It was often Kentucky Fried Chicken!)"
'Little House' had a Christmas tradition
Little House featured episodes surrounding current holidays each year. Gilbert recalled a sweet treat that was brought out at Christmastime and she quickly became an enthusiastic consumer.
"I fell in love with gingerbread on the set of Little House," she said. "Every Christmas episode we shot, there would be gingerbread somewhere on the set, either right in a scene we were doing, or one of the women from the crew or maybe one of the kids' moms would make it for snacking."
Apparently, Gilbert loved the confection so much she would strategically plan when to subtly get some samples throughout the day.
"I would sneak little bites, hoping that no one would notice," the former Little House star admitted. "But they noticed all right, particularly when the entire loaf of gingerbread was gone. Across the soundstage I'd hear someone call, 'Half-Pint! Where's the gingerbread?' Then, inevitably, I'd be caught and tickled into promising never to do it again. I broke that promise more times than I can count. Gingerbread and tickles? What kid wouldn't break a promise if that were the result?"
Melissa Gilbert admits she's a 'fried chicken fanatic'
In a previous interview, Gilbert spilled more details on what edibles would be on set – and again named KFC.
"Dinty Moore canned stew, Pillsbury biscuits, pies from the local store, and Kentucky Fried Chicken," she told Parade in 2014. "I was always the first one eating the extra food. I would just gorge myself!"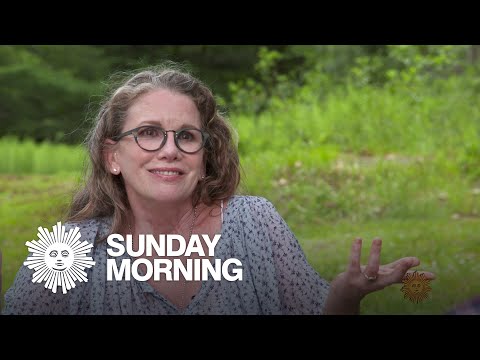 Gilbert gave herself props on mastering the finger-licking-good poultry dish without the help from Colonel Sanders.
"I'm a fried chicken fanatic!" she noted. "That's the one thing everybody wants. All my friends ask for the recipe, so I know I've finally perfected it."
Source: Read Full Article