Keanu Reeves Already Subtly Confirmed Fans' Suspicion of How Neo Returns in 'The Matrix 4'
December 5, 2020
Ever since The Matrix 4 was announced, fans have been wondering how the new film will build on the series. In particular, the new movie will feature the return of characters who died in the previous films. Star Keanu Reeves already claimed the movie will not be a prequel of some kind, leaving fans further confused. But the actor actually revealed more than he intended to.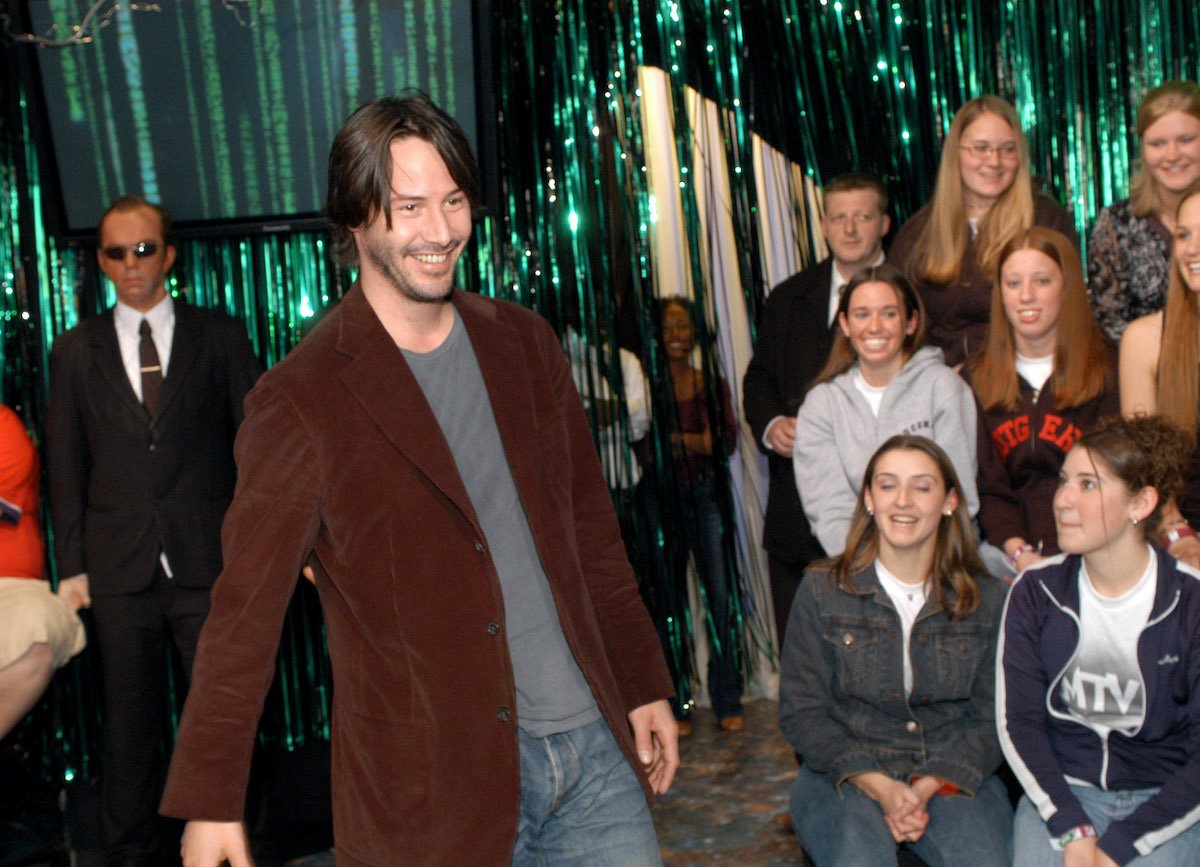 Neo didn't exactly get a happy ending in 'The Matrix Revolutions'
Director Lana Wachowski hasn't revealed any plot details about The Matrix 4. But in addition to a litany of new cast members, some familiar faces are also set to return for the new sci-fi adventure. A few of these actors make sense, such as Jada Pinkett Smith as Niobe. But it's the return of Reeves and on-screen love interest Carrie-Anne Moss that is really throwing fans off.
Both Neo (Reeves) and Trinity (Moss) seemingly died at the end of The Matrix Revolutions. Their connection played a key role in all three films. The Matrix 4 will continue exploring their relationship. After all, Reeves confirmed the movie is some kind of love story. While this likely means more Neo and Trinity, that doesn't address how they reprise their roles.
Keanu Reeves teased how he will return for 'The Matrix 4' in 2021
In the same interview that Reeves said The Matrix 4 is not a prequel, he gave away a possible spoiler. In September 2020, the actor sat down for an interview with BBC to discuss the forthcoming movie. Yet, while Wachowski won't be taking the series into the past, Reeves did describe "another version, a call to wake up." Finally, he teased that "all will be revealed."
Of course, the mystery behind The Matrix 4 only further perpetuated fans' interest in the next story. After all, 18 years will have passed since the last movie. Part of this stems from the underperformance of The Matrix Revolutions. But if Reeves' tease means what fans think it means, it actually plays well into the significant gap between the third and fourth movies.
But the truth behind Neo's resurrection should be clear to fans
One of the big reveals of The Matrix sequels is the true nature of the prophecy of the One. At the end of The Matrix Reloaded, Reeves' Neo learns he is only the latest in a long line of individuals who have served the function of the One. So the actor's mention of "another version" in The Matrix 4 could easily signify how Reeves returns.
The Matrix literally reloads at the very end of The Matrix Revolutions. As such, it's conceivable that the entire cycle — including the One — will begin all over again. Reeves has already been spotted with a very short haircut, indicating perhaps that his character is newly unplugged from the Matrix. Stay tuned for more on The Matrix 4, which hits theaters on Dec. 21, 2021.
Source: Read Full Article