Ian Somerhalder and Paul Wesley's 'Vampire Diaries' Themed Bourbon Almost Broke the Internet
May 28, 2020
The Vampire Diaries stars Ian Somerhalder and Paul Wesley debuted their latest business venture on May 27. It was such a success that demand for their new product crashed their website. They were still working on fixing it on May 28. Wesley and Somerhalder launched a new line of Bourbon called Brother's Bond.
Ian Somerhalder and Paul Wesley pay homage to their 'Vampire Diaries' brotherhood
On The CW show based on the L.J. Smith books, Somerhalder played Damon Salvatore and Wesley played Stefan Salvatore. The immortal brothers feuded over Elena (Nia Dobrev), but got along swimmingly in real life. So when they went into the bourbon business together, they named it after the Salvatore brothers.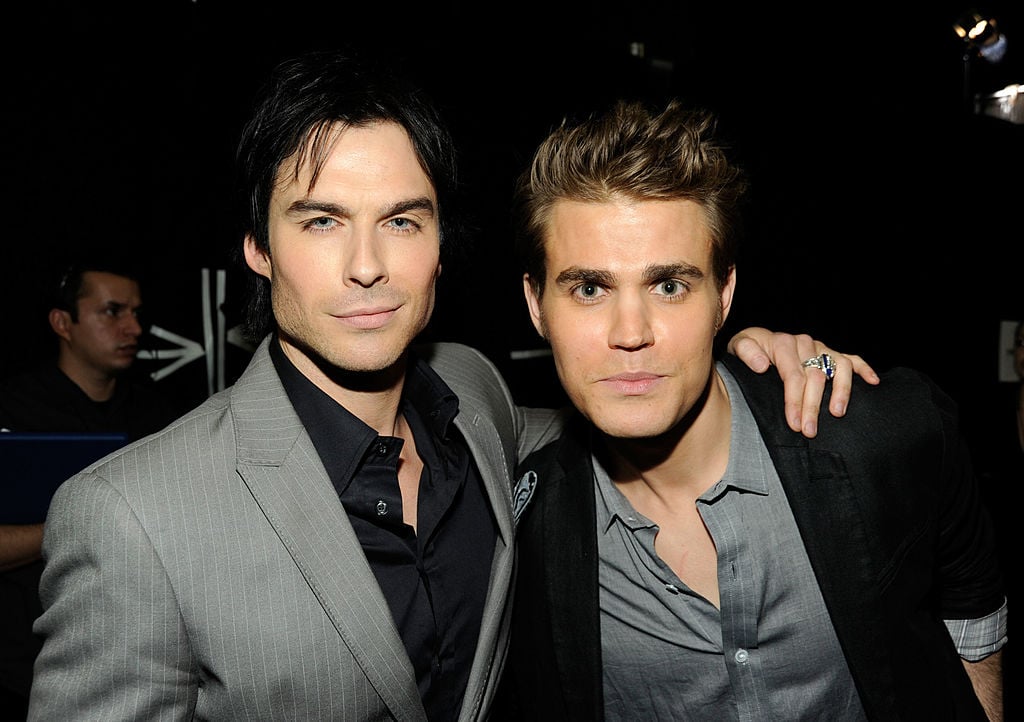 RELATED: Paul Wesley Reveals How He Would Have Changed 'The Vampire Diaries' Finale
"Twitterverse Meet Brother's Bond Bourbon," Somerhalder tweeted. "Please go to BrothersBondBourbon.com to sign up! We can't wait to share this with you! Please share this with friends and family! If you were legal drinking age in the United States or in your home country!"
Even Ian Somerhalder didn't expect Brother's Bond Bourbon to go over this well
As soon as Somerhalder tweeted and shared on his Instagram, enough people visited the Brother's Bond Bourbon website to crash it. The Vampire Diaries was definitely aimed at teenage viewers on The CW, but they may have celebrated 21st birthdays since the show ended in 2017, let alone since it began in 2009. Perhaps Somerhalder's fans from Lost have been waiting to share a drink with him since his 2004 run on that show.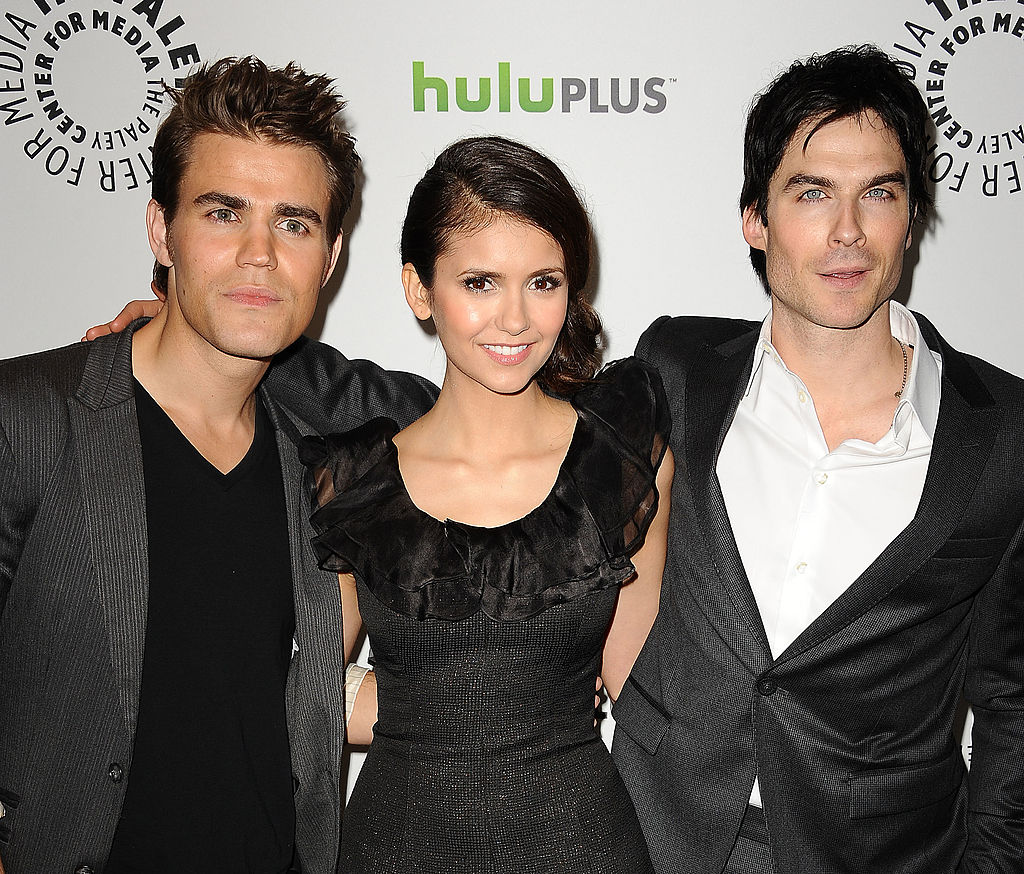 RELATED: Paul Wesley Says Reports He and Nina Dobrev Hated Each Other Are Click Bait
"Twitterverse, our Brothersbondbourbon.com website has experienced such huge amounts of traffic that it continues to crash," Somerhalder tweeted. "We thank you for this & are wroking so quickly to fix this problem! Please don't give up on us : -) I will let you know when we are up & running! Stand by!"
Day two still broke demand
On day two of the Brother's Bond Bourbon launch, the website was still experiencing technical difficulties. When you do connect, the signeup page reads, "Brother's Bond Bourbon is a story of time and quality. Sign up and over time we will reveal our newest collaboration. Each moment of our brotherhood has inspired us to create this exceptional Bourbon to share with you." Somerhalder continued updating fans on Twitter.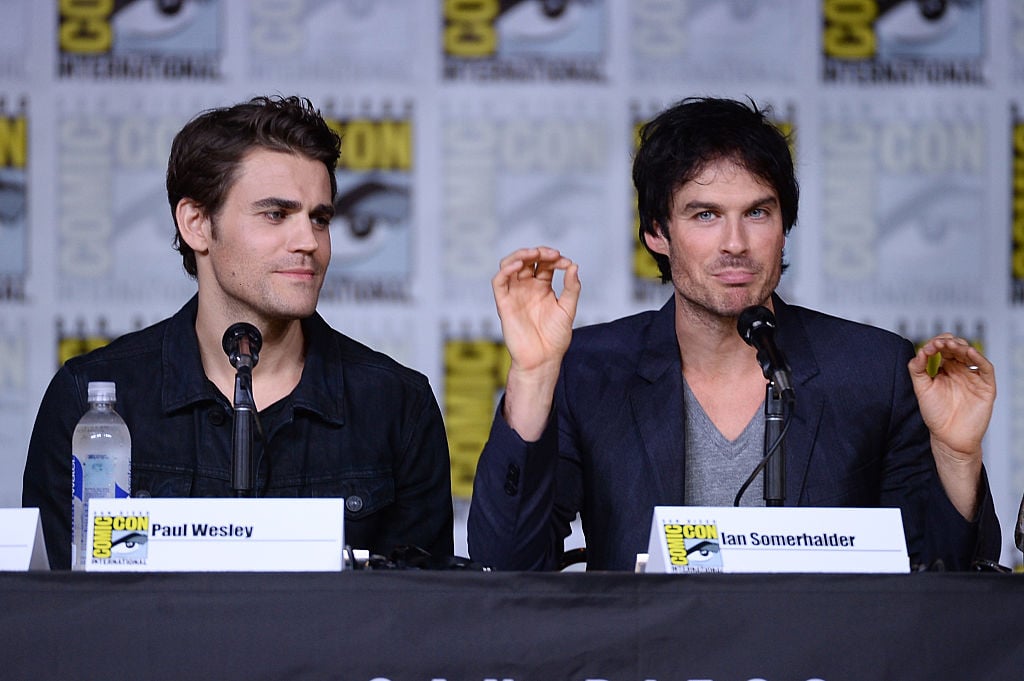 RELATED: Ian Somerhalder's 'V Wars' Goes Way Beyond Vampires: EXCLUSIVE
"Thank you from me and @paulwesley," Somerhalder wrote. "Our website crashed. There were hundreds of thousands of you and will fix this! We can handle you. All of you! Brothersbondbourbon.com is the name. Bonding is our game. Sign up please so we can share with you. See you soon!"
The brothers' work is never done
The Vampire Diaries had two spinoffs, The Originals and Legacies. Somerhalder and Wesley continued to be productive together too. They spent the day on social media talking about their bourbon, and now tech support is in their future.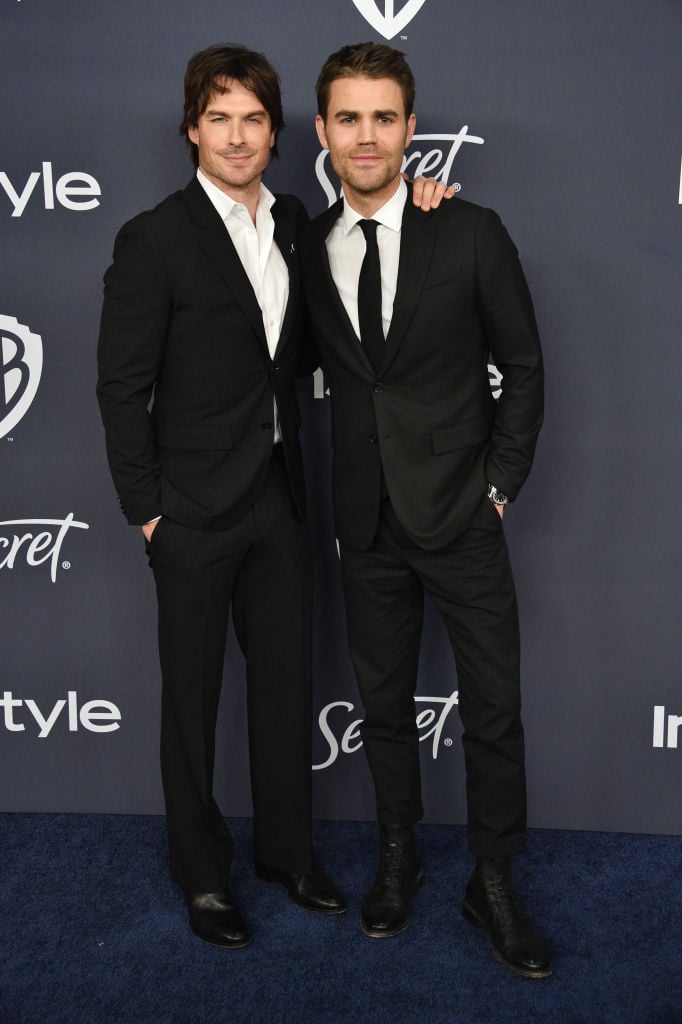 RELATED: Are the Stars of 'The Vampire Diaries' Really Friends?
"Hey, hey, hey, hey, hey everyone," Somerhalder said in a wrapup video. "Just shutting down the Airstream after a good amazing long day in here. It was so fun getting to hang with you all. Thank you for letting us show you this. It was a very special day for Paul and I, or Paul and myself. That's grammatically correct, and our team obviously."
Source: Read Full Article