How Much Was Michael K. Williams Worth At The Time Of His Death?
September 7, 2021
On September 6, the New York Post reported that Emmy-nominated actor Michael K. Williams was found dead in his New York City apartment. Williams, who starred in "The Wire," "Boardwalk Empire," and the HBO series "Lovecraft Country," was discovered by his nephew. While an official cause of death has yet to be reported, drug paraphernalia was found on the kitchen table next to Williams, pointing to a fatal drug overdose. "No foul play indicated. No forced entry, the apartment was in order," a law enforcement insider told the Post, further suggesting that the actor OD'ed.
It's a tragic end for the star, who has been vocal about his struggles with drugs. In 2016, at which point he was appearing on "The Wire," Williams told NPR that he had sought help at a New Jersey church. "When I came through those doors, I was broken," he told the outlet. "I was on drugs … I was in jeopardy of destroying everything I had worked so hard for."
Following his death, the actor leaves behind a legacy of immense talent. Tributes have poured in from fellow actors and directors, and Williams even counts ex-President Barack Obama among his biggest fans. Per The New York Times, the former commander-in-chief once called Omar (Williams' character on "The Wire") his favorite TV character. And while we're remembering the high points of Williams' career, let's take a look at how much he was worth at the time of his death.
Michael K. Williams had a lucrative career and touched fans with his diverse roles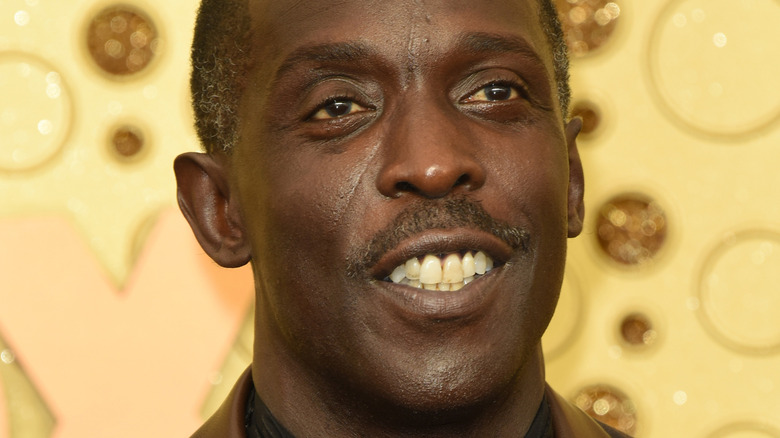 According to IndieWire, Michael K. Williams got his big break after he was discovered by Tupac Shaker, and made his acting debut in the 1996 film "Bullet." But it wasn't until 2002 that he became a household name thanks to his portrayal of Omar Little on "The Wire," which netted him a nomination for the NAACP Image Award for Outstanding Actor in a Drama Series. In addition to bringing him critical acclaim and fame, Williams' stint on "The Wire" opened doors and led to recurring roles on TV shows like "Alias," "CSI," and "Law & Order," via Celebrity Net Worth. Per the outlet, Williams was worth a total of $5 million at the time of his death.
Beyond the fortune he amassed, Williams touched countless lives through his diverse roles. In a 2017 interview with The New York Times, the actor opened up about how he drew inspiration from his community of East Flatbush, Brooklyn. "Vanderveer [Flatbush Gardens] is 59 buildings, six floors high, with seven apartments on each level," he told the outlet. "There are so many people here — beautiful and beautifully flawed people — and I want all of their stories to be told." Thankfully, these stories will be released posthumously, as Williams has two movies, "Surrounded" and "892," still to be released. In one of his last Instagram posts, the actor also shared that he was looking forward to working on a George Forman biopic.
Source: Read Full Article