How Meryl Streep Will Shake Up 'Big Little Lies' in Season 2
December 7, 2018
Reese Witherspoon and Laura Dern on the set of Big Little Lies Season 2 | Reese Witherspoon via Instagram
How do you improve upon Season One of HBO's Big Little Lies? David E. Kelley, the show's powerhouse creator, at one time didn't think it was even worth trying.
"Let's just leave it at that," he recalled saying to himself in an interview with The Hollywood Reporter after the first season wrapped. But the landscape began to shift. Liane Moriarty, who wrote the original book, produced another round of stories with the same characters.
Then, the force of nature known as Meryl Streep contacted Reese Witherspoon and Nicole Kidman to say she was ready to join them. At that point, Season Two officially began for the cast and crew. Not surprisingly, it will feature the three-time Oscar winner (and 21-time nominee) in a meaty role. Here's how Streep will shake things up in the second season of the hit show.
Streep comes looking for answers about her dead son.
Warning: Season 1 spoilers ahead.
The last we saw of the Big Little Lies ladies, they were relaxing on the beach in Monterey after quite literally getting away with murder. Alexander Skarsgard, who plays the abusive husband (Perry) of Kidman's character (Celeste), had met his end after one too many manhandlings.
In Season Two, Perry's mother (played by Streep) comes to town wanting to know how her son happened to die that night, Deadline reported. Just as the detectives did not buy the story of Perry's death, we imagine Streep won't be satisfied with the official conclusion. The character also shows concern about her grandsons' wellbeing moving forward.
While we won't get the sort of violent retribution Steven Soderberg's The Limey brought to the same plot, we can be certain Streep will not shy away from the tough questions. In fact, HBO's synopsis of the Season Two mentions it will explore (among other things) "the vicious ferocity of sound parenting."
From this description, it's clear why Kelley and producers Witherspoon and Kidman (who will share many scenes with Streep) got excited about a new season's prospects.
Enjoy Big Little Lies Season 2 as if it will be the last.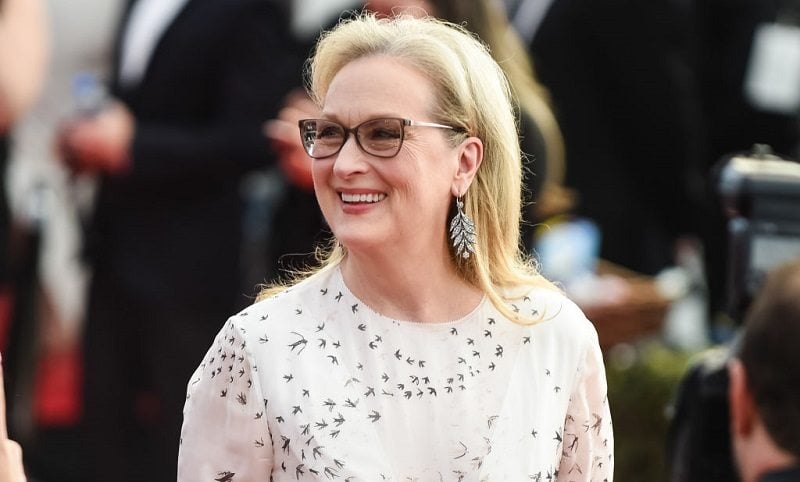 When Meryl Streep arrives, everyone pays attention. | Emma McIntyre/Getty Images for TNT
Just because the stars aligned — and Moriarty delivered a new book — for this second season, we caution fans about hoping for a third. Nicole Kidman summed it best when she said it would be a stretch, regardless of how great the ratings are. Her concerns were practical.
"I think it would be hard to get the whole group together [again]," she told Variety in the November 2018 issue. "But we would love to do it." Getting all those schedules coordinated sounds like a daunting task, indeed. In other words, fans ought to view the second coming of Big Little Lies as if it was the final installment.
There will be plenty to enjoy, however. Scenes between Streep and Kidman (her daughter-in-law on the show) are worth the price of a streaming subscription on their own. Was Kidman concerned about grappling with such a dominant figure in her profession?
"I was terrified," Kidman said on the subject in Variety. "You're acting opposite the great one… [But] we want to deliver a series for her that she's great in. Reese and I were like, 'We want this for her and for the other women.'"
Check out The Cheat Sheet on Facebook!
Source: Read Full Article