How Do Prince William and Kate Middleton Share Princess Diana's Legacy With Their Children?
February 24, 2019
Princess Diana's life was tragically cut short due to a fatal car crash in Paris. As a result, she never got to see either of her sons fall in love and get married, and sadly, she never got to experience the joy of being a grandmother.
That doesn't mean Prince William and Kate Middleton's children are not well aware of who Diana was. The Duke and Duchess of Cambridge make every effort to ensure that Diana is an important part of the lives of all three of their children. So, how do they go about sharing Diana's legacy?
Princess Diana influences the parenting style of William and Kate
View this post on Instagram
17 June 1997: Princess Diana arrives at The American Red Cross headquarters in Washington D.C., to attend a fund raising dinner in support of The Red Cross's campaign to ban landmines ■ 17 يونيو 1997: اﻷميرة ديانا تصل إلى المقر الرئيسي لمنظمة الصليب اﻷحمر الدولي بالعاصمة اﻷمريكية واشنطن لحضور حفل عشاء خيري لدعم حملة المنظمة الرامية إلى نزع اﻷلغام اﻷرضية المضادة لﻷفراد ومنع استخدامها بشكل نهائي ■ #princessdianaforever #humanitarian #princessofwales #princessdiana #gb #hertruestory #kensingtonpalace #uk #thebritishroyalfamily #theroyalfamily #thebritishmonarchy #queenofhearts #instagood #instaroyal #instalike #di #fashionicon #peoplesprincess #style #glamorous #icon #foreveryoung #uk #الأميرة_ديانا #أميرة_ويلز #أميرة_القلوب #الأميرة_ديانا_لﻷبد #بريطانيا #لندن #قصتها_الحقيقية #أميرة_الشعب
A post shared by Princess Diana Forever (@princess.diana.forever) on
It can be clearly evidenced in photographs that William and Kate are very hands-on parents! Just like Diana was with her children, they make it a priority to spend as much time with their children as possible. Kate can often be seen taking walks in the park with one or more of the kids, and William is very interactive with them as well. Although the Cambridge family does have a nanny to help out during those times when William and Kate must tend to royal engagements, it is clear that they enjoy plenty of quality time with their kids.
William and Kate tell as many stories as possible
Princess Diana was one of the most influential women of our time, and William and Kate are not going to let their children grow up without knowing who she was! Diana certainly made a positive impact on everyone that she came in contact with. William and Kate tell their children stories about the charitable work that Diana did, and how she had a positive impact on people around the world. So many people simply adored Princess Diana, and the Duke and Duchess are doing everything that they can to make sure their children do the same.
They keep her memory alive
William and Kate are adamant about keeping Diana's memory alive so that she is an important part of their children's lives! It is said that there are many pictures of Diana all throughout Kate and William's home, letting her spirit live on through everything the family does. They like to keep Diana's memory alive by sharing experiences, mentioning her name, and letting their children know just how loved she was, not only by the royal family but by the entire world as well.
Princess Charlotte bears a tribute to Diana with her name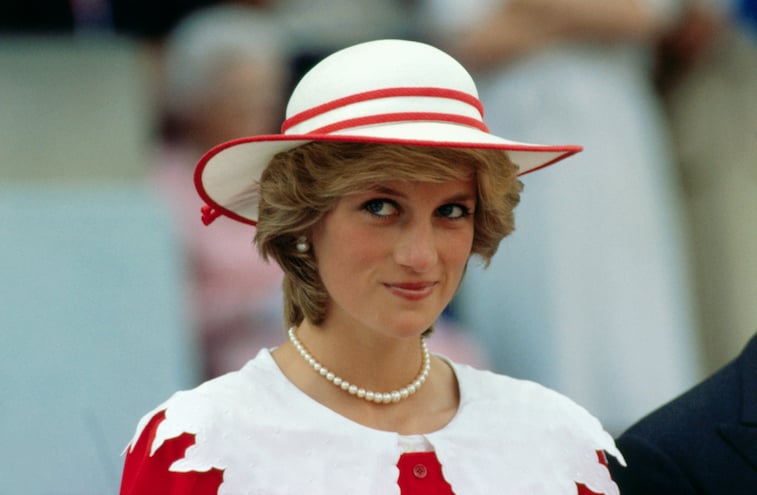 Princess Charlotte's full name is Charlotte Elizabeth Diana, the perfect name for the little princess! This guarantees that she will have a piece of her late grandmother with her throughout her entire life and that Diana will never be forgotten. Her name also honors William's grandmother, Queen Elizabeth II, who Charlotte is extremely close to. What beautiful sentiment for the family!
William and Kate carefully chose the godparents of their children
When it came time to decide who would have the honor of being godparents to the Cambridge children, William and Kate continued to keep Diana's memory alive. Many of the godparents of the children were good friends and relatives of Diana, and she surely would have been proud of William and Kate's choices. One of Prince George's godparents was very close to Princess Diana, and one of Princess Charlotte's godparents is Princess Diana's niece. The Duke and Duchess certainly like to include Diana in just about everything that they do.
It is quite clear that William and Kate will allow Diana's spirit to live on with every aspect of their lives. When Harry and Meghan welcome their first baby this spring, it will be wonderful to see how they choose to honor Diana in their own special way!
Source: Read Full Article