'Home Town' Season 6 Premiere Date Revealed
November 30, 2021
More episodes of Home Town are coming to HGTV. Ben and Erin Napier's home renovation series returns just after Christmas, sooner than fans may have expected. 
'Home Town' Season 6 premieres Dec. 26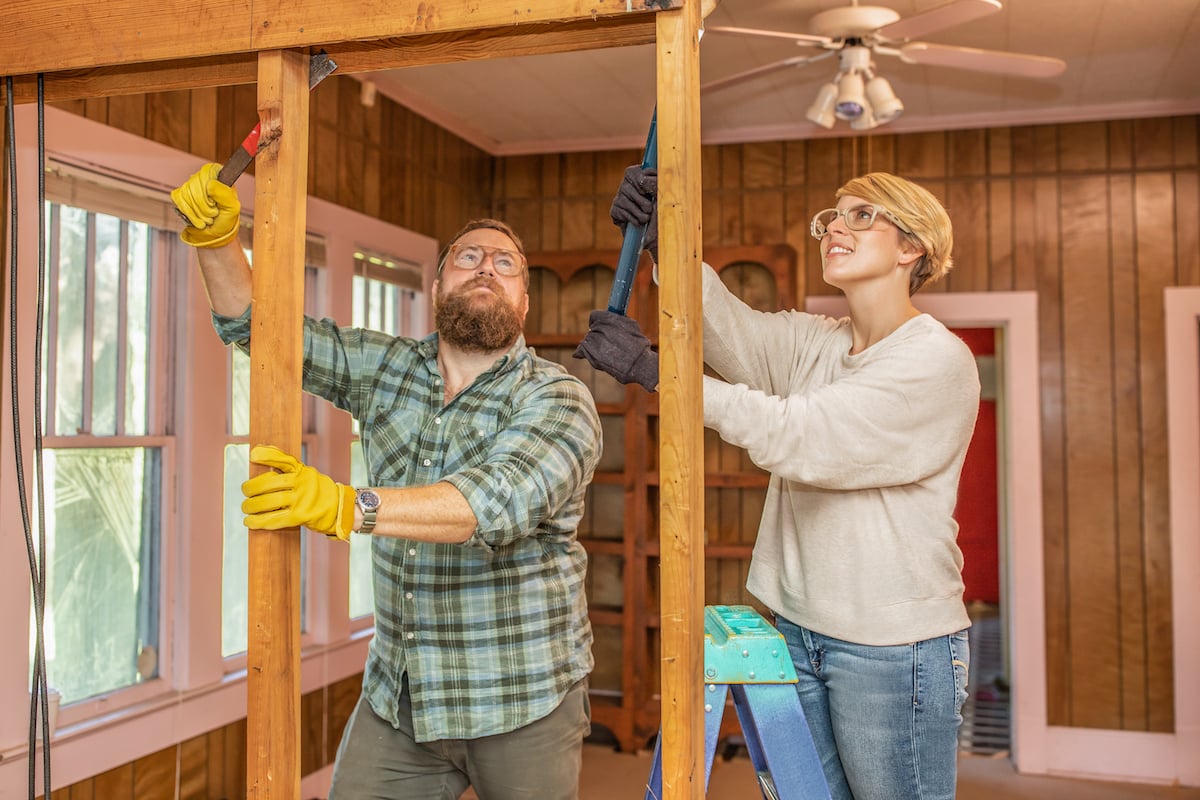 HGTV announced earlier in 2021 that it had renewed Home Town for a sixth season. At the time, the network said the new episodes would begin airing in early 2022. But now, we know the Napiers' show will premiere on Sunday, Dec. 26 at 8 p.m. ET on HGTV. 
Home Town Season 6 will have 20 episodes, all of which will also be available to stream on discovery+.
Ben and Erin Napier renovate their own home on the next season of 'Home Town' 
In the new season of Home Town, Ben and Erin will renovate more homes and businesses in their hometown of Laurel, Miss. They'll also tackle a major personal project — fixing up their own new farmhouse. 
In the season 6 premiere, the Napiers take on the special task of helping their friend Jemarcus find his first home. Ben and Erin know Jemarcus, who is an athlete, coach, and mentor, from Ben's time as a youth minister, and they want to make sure he chooses the right home for him. They find two houses that fit his budget. One has a big kitchen, while the other is full of craftsman charm. Viewers will see how the couple transforms Jemarcus' chosen home in a powerful and emotional reveal. 
'Home Town Kickstart' is coming to HGTV 
Earlier in 2021, Ben and Erin charmed viewers in the Home Town spinoff Home Town Takeover, which saw them help renovate the town of Wetumpka, Ala. Unfortunately for fans, Erin has said that for now, a second season of that show is unlikely because of the time commitment involved.
​​"I'll be honest, the takeover life is not all that simpatico with family life," she wrote in a June 10 tweet. "It was an amazing adventure for us, but likely the only one like it until (maybe) our girls are much older."
However, HGTV's whole-town renovations will continue with the new series Home Town Kickstart Presented by People, which will premiere in the spring of 2022. In the show, HGTV stars Alison Victoria, Nate Berkus, Jeremiah Brent, Ty Pennington, and Jasmine Roth will lend their expertise to help revitalize six small towns: Buffalo, Wyoming; Cornwall, New York; Winslow, Arizona; LaGrange, Kentucky; Thomaston, Georgia; and Minden, Louisiana. (All the towns originally applied to be part of Home Town Takeover.) Ben and Erin will also be on hand to lend their expertise as they refresh a local hero's home, upgrade a small business, and refresh a public space. 
"We see the positive impact of this small town renaissance every day in Laurel," Erin said in a statement. "Ben and I can't wait to share all we've learned with our fellow HGTV experts so they can help these communities achieve their goals."
Check out Showbiz Cheat Sheet on Facebook!
Source: Read Full Article