Helen McCrory Remembered as 'Force of Nature,' and 'Goddess'
April 16, 2021
Husband Damian Lewis says she died peacefully after a "heroic battle" with cancer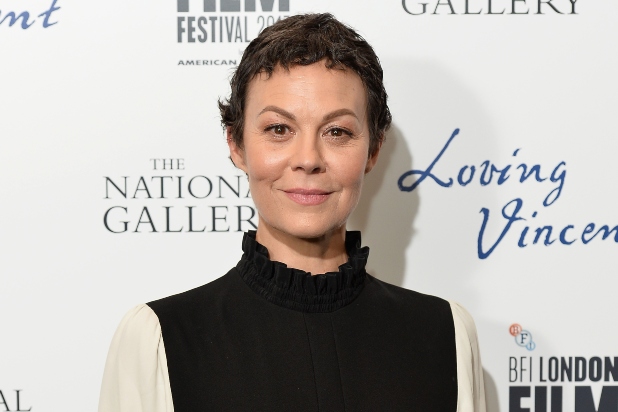 Photo: Getty Images
Tributes are pouring in for "Peaky Blinders" and "Harry Potter" actress Helen McCrory who is being remembered as a "Force of Nature," a "Goddess," and "A Genuine Firecracker."
Among those paying homage to the award-winning actress who died after a "heroic battle" with cancer, are actor (and former beau) Rufus Sewell, "Harry Potter" creator JK Rowling and numerous colleagues from stage and film.
"Blindsided by this. Helen was a force of nature and just so f–king great in ALL ways," actor Rufus Sewell tweeted.
"Sending so much love to you and the family Damian. Devastating news ♥️ Helen was a truly a [sic] goddess and will be shining in the heavens star that she is," "Game of Thrones" actress Indira Varma wrote.
"I'm devastated to learn of the death of Helen McCrory, an extraordinary actress and a wonderful woman who's left us far too soon. My deepest condolences to her family, especially her husband and children. Simply heartbreaking news," "Harry Potter" creator JK Rowling said.
"We're sad to hear of the death of actor Helen McCrory. As well as fearless Polly Gray in BAFTA-winning Peaky Blinders, she was in 2007 Best Film BAFTA winner The Queen, amongst many other films and TV shows," BAFTA tweeted.
"Unbearable and unbelievable that Helen McCrory has gone. A genuine firecracker with an aching vulnerability. A wonderful actor and a wonderful woman. Thoughts with Damian and family. RIP," actor Mark Gatiss wrote.
McCrory's husband, "Billions" actor Damian Lewis, announced the news of McCrory's passing in a tweet Friday
"She died as she lived. Fearlessly. God we love her and know how lucky we are to have had her in our lives," Lewis wrote. "She blazed so brightly. Go now, Little One, into the air, and thank you."
McCrory played Aunt Polly Gray in "Peaky Blinders" between 2013-2019, and she also starred as Narcissa Malfoy, Draco Malfoy's mother, in the "Harry Potter" franchise, appearing in three films in the series. Though she would eventually play Narcissa Malfoy, McCrory was originally cast as Bellatrix Lestrange in "Harry Potter and the Order of the Phoenix," a part that eventually went to Helena Bonham Carter, but she was forced to drop out of the film due to her pregnancy and would eventually join the franchise for the sixth film "The Half-Blood Prince."
Here are others paying tribute:
Source: Read Full Article