'Grey's Anatomy': Which Song Plays Over Meredith and Nick's Love Scene and What Does It Mean?
November 21, 2021
Grey's Anatomy fans have watched Meredith Grey (Ellen Pompeo) go through a lot. So it's not surprising that it's taking time for her to try to find love again. She's dating Nick Marsh (Scott Speedman) and has been taking it slow. They had a scene where they took a big step. This is the song that played and what it means.
[Spoiler alert: This article contains spoilers from the Grey's Anatomy episode "Everyday is a Holiday (With You)."]
Meredith and Nick's love scene on 'Grey's Anatomy'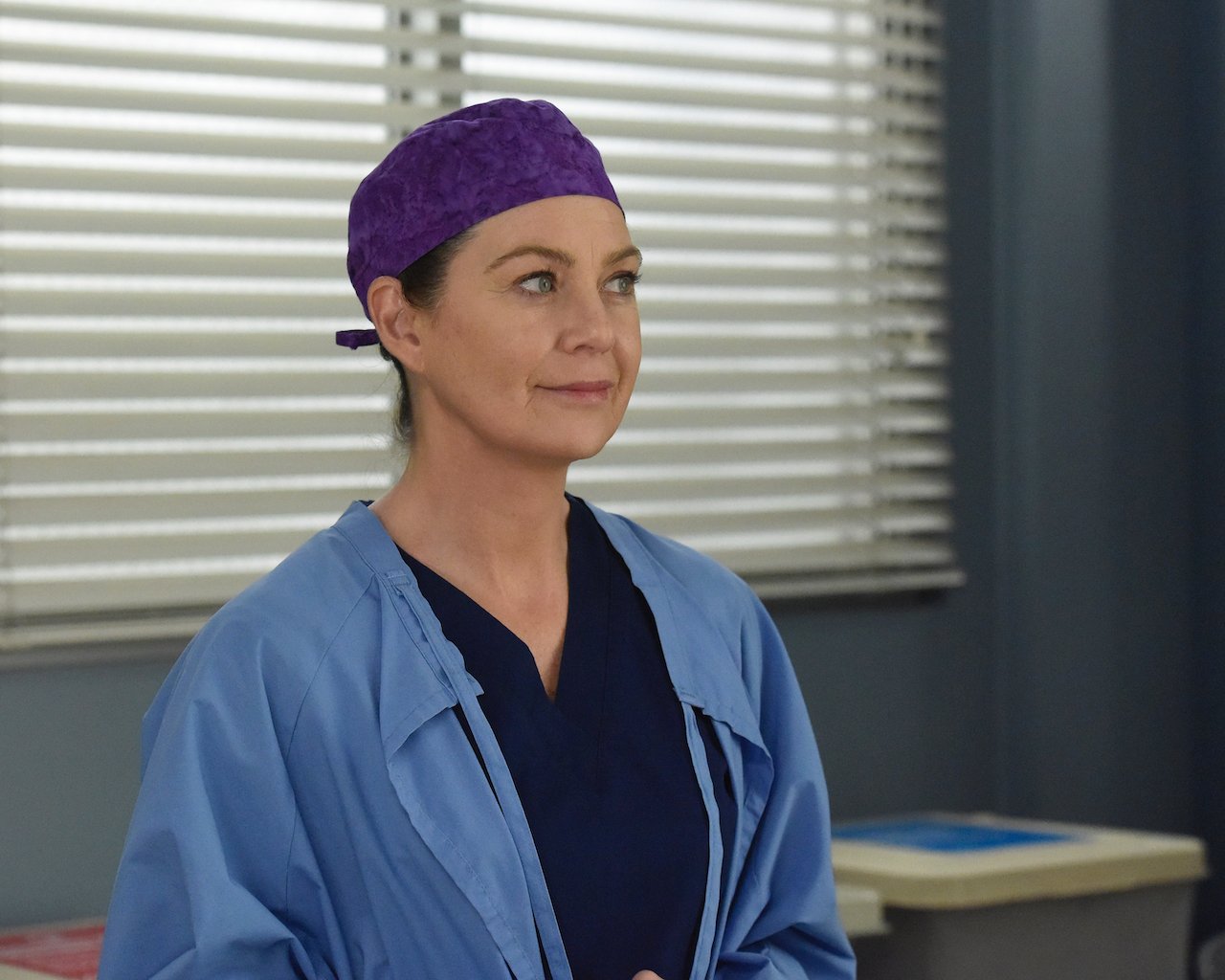 ​​RELATED: 'Grey's Anatomy': Why Meredith Sold Derek's Dream House  
Meredith and Nick have been dating since she made it to Minnesota this season. But she has made it clear that she isn't ready to have sex.
In "Everyday is a Holiday (With You)," Nick drives Meredith to the airport, but her flight is canceled. Sadly, this means she won't be home for Thanksgiving. Thankfully Amelia (Caterina Scorsone) and Link (Chris Carmack) will be taking care of her kids. Meredith heads back to her hotel, and she thinks Nick is still driving to his cabin. But he turns around to join her.
They talk and Meredith says she's getting better at being in the moment since she recovered from coronavirus (COVID-19). Nick said once he was released from the hospital, his niece, Charlotte, and surgery were his only priorities. This stood out to Meredith.
"You said 'were,'" Meredith later said to him. "What do you mean?" Nick asks. "You said Charlotte and surgery were your priorities," Meredith says. "Right, I mean priorities can change," he tells her.
Which song plays over Meredith and Nick's Thanksgiving love scene?
A song starts playing while they kiss. It's "Elevate Me" by BURИS with BIZ COLLETTI, and the lyrics are about loving someone who has been wounded from the past. It's also about someone making it through the dark times and pushing their partner to do the same.
The lyrics go on to say someone is pulling her out of disaster. It certainly paints a picture of someone finding happiness after a dark time.
This perfectly represents what's going on with Nick and Meredith. The season started with her being scared of dating again, but she has slowly made steps to let him in. She was also scared to fail by taking the job in Minnesota to find a cure for Parkinson's disease. But Nick encouraged her to do it. Derek (Patrick Dempsey) dying and surviving getting sick are two dark things on Meredith's mind that have made it hard to be happy.
It's still unclear if this relationship will last. However, it's clear Nick is right for Meredith at this moment when she's willing to try new things in a new place. 
ABC show ends with Meredith and Nick happily looking at each other in bed. Fans will have to wait to see what happens next between them.
Source: Read Full Article