Good News, 'Lupin' Fans: Part 3 Has Already Been Confirmed
June 11, 2021
[This article contains spoilers from part 2 of Lupin. Please read at your own risk!]
So, part 2 of Lupin literally just premiered on Netflix, and it seems like the streaming giant expects me to not get off my couch today, because I'm busy bingeing it like nobody's business. Although, given how the show follows Assane Diop, a French gentleman thief who adopts the name Arsène Lupin and leaves clues all through Paris to avenge his late father, it's likely someone would find out about my plans for the weekend. Oops.
Before I get too far off topic, let's dive into what we all just witnessed at the end of part 2. Businessman/antagonist Huber Pellegrini finally gets caught by the French police (*snaps for all*). Assane's father finally gets his name cleared of stealing an expensive diamond from Pellegrini (HALLELUJAH!). And now? Assane is still a wanted criminal, being falsely accused earlier in the season of murder and money heists. The result: him going on the run, leaving behind longtime love Claire and their son Raoul to ensure their safety.
That's a lot to take in. But now that fans (I mean, me) are done with watching the newest group of episodes, we're all just casually wondering whether a part 3 is in the horizon. Don't worry, y'all, we actually have some answers. Here's what we know so far: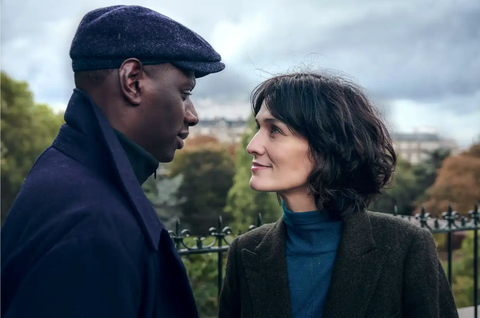 To start: Has part 3 even been confirmed yet?
Since you're asking so nicely, we'll tell you. Not only is part 3 confirmed, but we can thank a French journalist for sleuthing their way into finding out the news.
Here's a breakdown of how it happened. Because Lupin is all about searching to find the culprit of some crime, it only made sense for Netflix to pass along subtle clues about the show's renewal. Well, one journalist seemingly stumbled upon the website www.assane-diop.com (aka Lupin's real name) and discovered this message flashing right on the homepage:
Naturally, the journalist went to Twitter to see if the news was actually correct, and lead actor Omar Sy himself replied, confirming the news that yes, the streaming giant gave Lupin a part 3 before part 2 even premiered.
Source: Read Full Article