'Gilmore Girls': 2 Relationships During the Show's Seven-Season Run Creep Fans Out
October 7, 2021
While Gilmore Girls wasn't a show about romance, there were a fair number of romantic relationships featured. Most of those relationships were pretty mundane and fairly typical. Still, a couple of relationships seemed odd, especially considering the premise of the show. It has been more than a decade since the series aired its final episode. Still, these two relationships creep fans out.
'Gilmore Girls' writers featured a fair bit of dating in the show 
Ultimately, Gilmore Girls was about a mother and daughter duo and their relationship with each other. Still, a fair bit of romance went on in Stars Hollow. During the show's seven-season, Lorelai Gilmore dated seven different men. Rory Gilmore had three significant boyfriends and just a single one-off date.
Rory's friends, Lane Kim, and Paris Geller, also had relationships featured on the show. Lane seriously dated a couple of men and had a false start to a relationship as a teen. Paris seriously dated three different men. Lorelai's best friend, Sookie St. James, married the first man fans saw her date. While most of the relationships featured on the show were pretty typical, a couple felt slightly off.
'Gilmore Girls' fans are still bothered by Paris Geller's relationship with a professor
Paris, Rory's frenemy turned friend, was an intense but incredibly bright woman. While she was smart, her personality didn't seem to lend itself well to random acts of romance. Still, she dated people fairly steadily during her time on Gilmore Girls. In season 3 and early on in season 4, she dated Jamie. The relationship was perfectly appropriate. Later, though, she broke up with Jamie to begin dating Asher Flemming, a professor at Yale. While Lorelai and Rory both found the relationship uncomfortable and a bit icky, Paris acted like it was no big deal.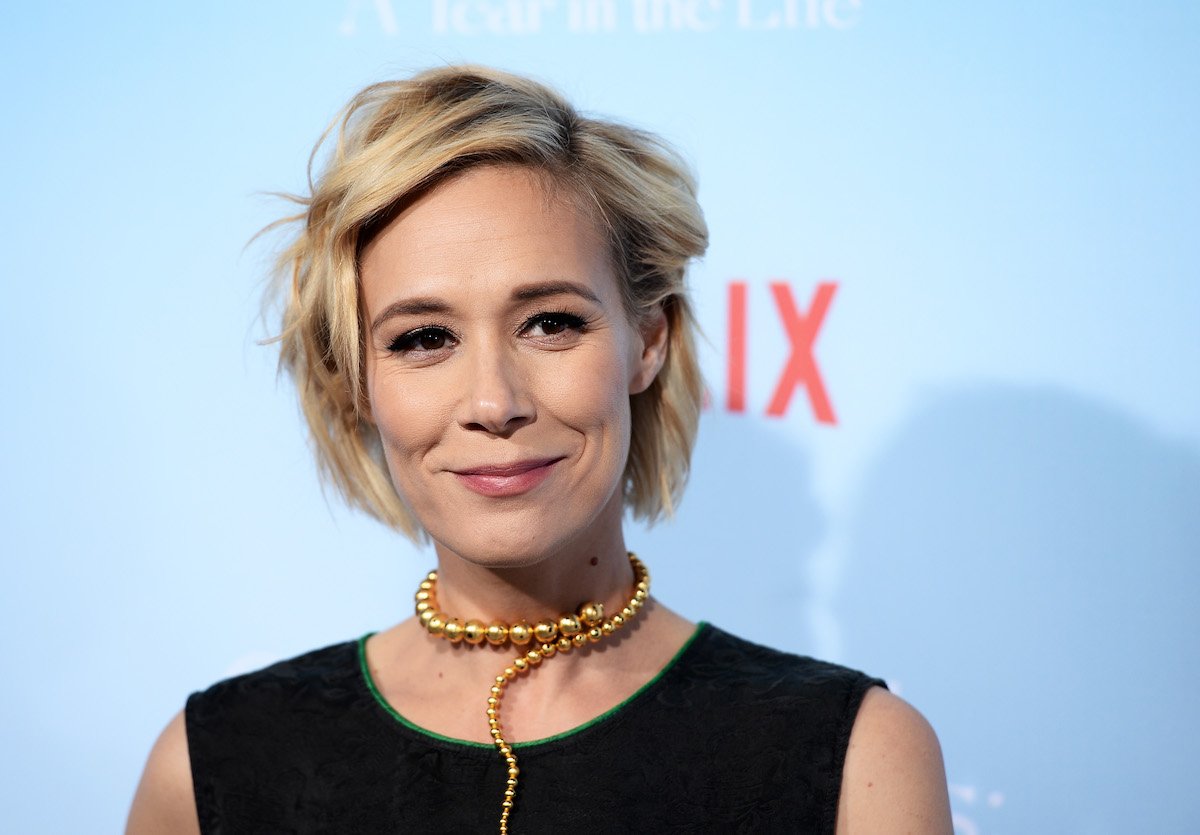 Gilmore Girls fans still can't get over the age difference and how little attention was paid to the power imbalance. Asher was in his 60s while Paris was 19-years-old. To make matters worse, Paris was not the only young co-ed Asher dated. Reddit users point out that Asher's behavior was predatory. The entire relationship creeps most fans out. Things between Paris and Asher ended when he died unexpectedly.
Richard Gilmore's clandestine lunches with Pennilyn Lott was problematic
In season 3, Richard and Emily Gilmore revealed that Richard was engaged once before getting married. While they shared the information as a minor side note, it would later become an important plot point. In season 4, Richard revealed that he had met up with his former fiancee, Pennilyn Lott, for lunch every year for more than 30 years. While Richard tried to make it seem innocent, it appeared to be anything but.
Gilmore Girls fans point out that if Richard and Pennilyn were having just a friendly lunch, there would be no reason not to tell their respective spouses. They both kept it a secret, though. Perhaps more problematic than the secret was Richard's decision to minimize Emily's feelings after finding out. He refused to admit that what he had done was wrong. The show's writers made the entire story arc more awkward when a letter later revealed that Trix Gilmore, Richard's mother, wanted him to marry Pennilyn instead of Emily. Trix was downright awful to Emily before her death, and Richard never bothered to stand up for his wife.
Source: Read Full Article