Everything You Need to Know About 'Stranger Things' Season 4 Volume II
June 1, 2022
The fact that we've waited for season 4 of Stranger Things for almost Three! Full! Years! made the first volume that much more satisfying to watch. I mean, did you seeeeee the ending?! Thankfully, the much-awaited second volume is only 29 days and 10 hours away (yes, we are definitely counting), but until then, it's time to get back into waiting mode.
Luckily, the waiting won't be in vain since Shawn Levy, the show's director, teased that there's still lots more to come. "I'll just tell you, as great as volume I is, volume II is extraordinary," he told Entertainment Weekly. "I can't wait for the world to react to volume I, knowing that they have such rich episodes to come in just over a month."
So let's breathe a collective sigh of relief that our fave show is coming back v soon, and in the meantime, we'll get into every single thing there is to know about season 4 volume II. Shall we? We shall!
So, when does volume II come out?
The second installment of Stranger Things season 4 comes out on July 1. Yep! So mark your calendars and prepare to binge!
How many episodes will volume II have?
The entire season is made up of nine episodes. Seven episodes premiered in the first volume on May 27, while volume II will only have two episodes that ultimately finish the story.
If you're concerned about the episode split—it's fine, we were too—not to worry! Just because there are fewer episodes in the second volume doesn't mean they're not filled to the brim with action. Episode 9, for example, is "a long movie"—like, we're talking nearly 2.5 hours long, according to what producer Matt Duffer told The Wrap. Episode 8 has a run time of about 1 hour and 25 minutes.
How is the second volume different from the first?
Well, for one, Duffer told EW that he thinks "the biggest thing that's going to happen is [the show is] going to open up a little bit." He continued: "Not necessarily in terms of scale, in terms of special effects, but open up in terms of allowing plotlines into areas outside of Hawkins."
Some of the show's actors are also getting major camera time in volume II, like Sadie Sink who plays Max. "This is, in many ways, an anthemic season for Max and Sadie Sink," Levy revealed to EW. "The fourth episode, without giving anything away regarding later episodes in volume II, is a centerpiece episode for Max."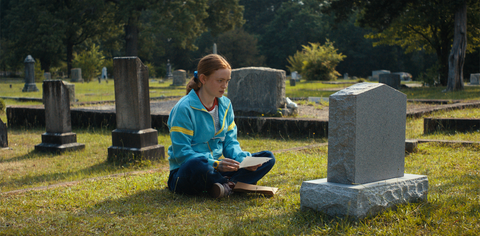 Levy also mentioned that there are a lot of feels in the final two episodes, so prepare to break out the Kleenex, bb. "There's so much talk already about the scale and scope and run time of season 4, but I, for one, love the fact that it's also huge in heart and that's always been the actual superpower of this show," he said to EW. "If it were only spectacle, it wouldn't be a global phenomenon with characters that we root for with such emotionality and heart. As big and cinematic as season 4 has gotten, and it will get further in volume II, it delivers on that heart."
Okay, but is this the last season??
Not quite! But the sad news is that the show is indeed coming to an end with season 5. Luckily, we're not there juuust yet, but if you're already sad though, Shawn does ease the wound a bit by leaving us with this: "Without giving anything away, everything happens for a reason on Stranger Things. It's why we're gonna end things after season 5 because it's important to the [Duffer] brothers—and all of us who make the show with them—that we finish strong, stick the landing, and not tell one fragment of story more than has purpose. As you can see in season 4, we're taking a lot of strands—strands of character, strands of plot, strands of mythology—and we are giving explanations and weaving those threads together."
So don't cry because it's over; smile because we can always rewatch (and listen to the soundtrack)!
Source: Read Full Article