Everything We Know About the New Lizzie McGuire
November 12, 2019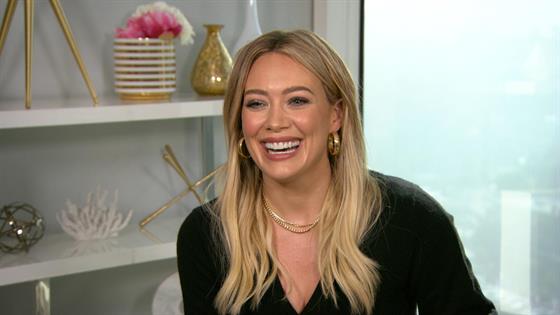 The new Lizzie McGuire has officially finished its first episode!
There are many more episodes to film and presumably a long wait ahead before we get to see the show, but for now, we do get to enjoy the little tidbits of information offered to us by Lizzie herself (and executive producer), Hilary Duff.
E! News had Duff in studio to promote the baby care line Happy Little Camper and the feminine care line Veeda just a few days after production on episode one wrapped, and she herself couldn't believe Lizzie's back in action.
"It's been great, and kind of every day I'm driving to work and I'm like, I'm driving to Lizzie Mcguire. This is so weird. I never thought this would happen again," she said.
Before production began, it was announced that Lizzie's family would all be back, but so far there's no word on her friends Miranda (Lalaine), Gordo (Adam Lamberg), or Kate (Ashlie Brillault).
"I haven't worked with any of the old cast yet but that's coming up. Next week is a big week for all…I don't want to say all the originals," she said. "We want to surprise people, so I don't want to give everything away, but next week I'm filming with the family."
We also talked to Duff last week, and she did seem to confirm that one very cute boy named Ethan Craft (Clayton Snyder) is not only back, but he's very hot.
"He's hot. He's very hot," she said. "I'm pretty sure there's going to be, there's going to be a thing."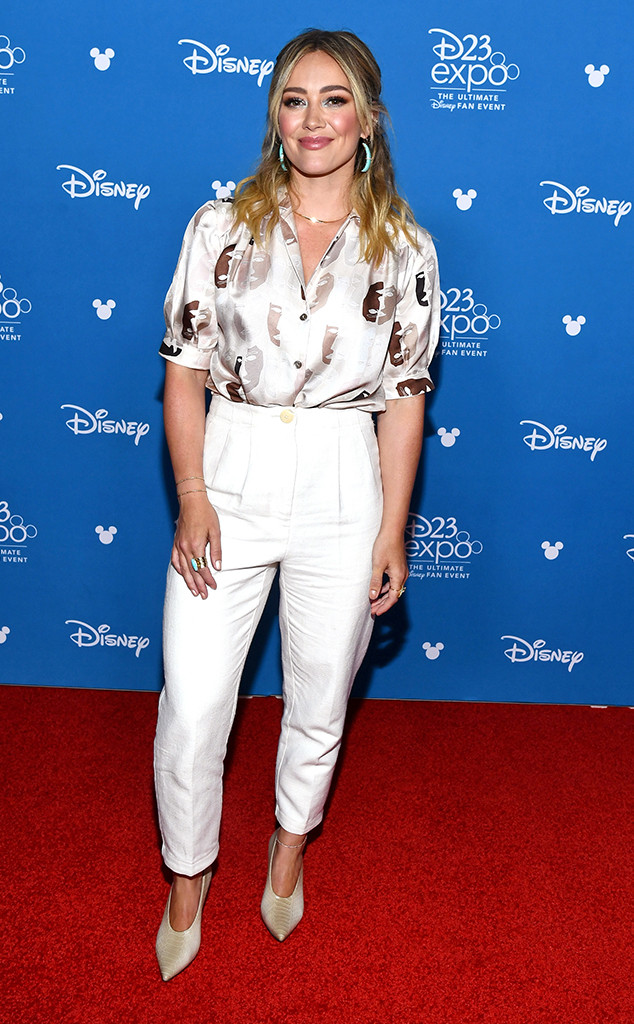 Michael Buckner/Variety/Shutterstock
In the new show, Lizzie lives in New York, has a great boyfriend, and works for an interior decorator. It looks like she has a great life, but she still has challenges to overcome. Duff says it was fairly easy to step back into the role.
"It's a bit like muscle memory slipping back into the role. I really feel like she's an extension of me, but different," she says. "I don't think I'm quite as like neurotic as she is, but she has this energy, this like positive…like she wants everything to work out, and then nothing quite always works out for her the way she envisions it, so I think people are going to be excited to see her at 30 and how she's overcome some of that. There's a confidence that I'm definitely trying to give her, just 'cause she's older and gone through more life than when she was a teenager. But the relatability is what I'm really excited for, because I think that's why everybody loves her."
This new version of Lizzie will be part nostalgia, part brand new show.
"We're trying to serve up the nostalgia in a way that makes everybody happy, but also this is a show that will hopefully stand on its own, and the storyline is not just like all about the past," Duff says. "It's very much moving forward and her now, and what that looks like, and the challenges that she will face. Good times and bad times, it's not a drama obviously. But it's like waking up on her 30th birthday, and this is her life now."
Hit play to hear from Duff above, and see below for everything we currently know about this highly anticipated revival.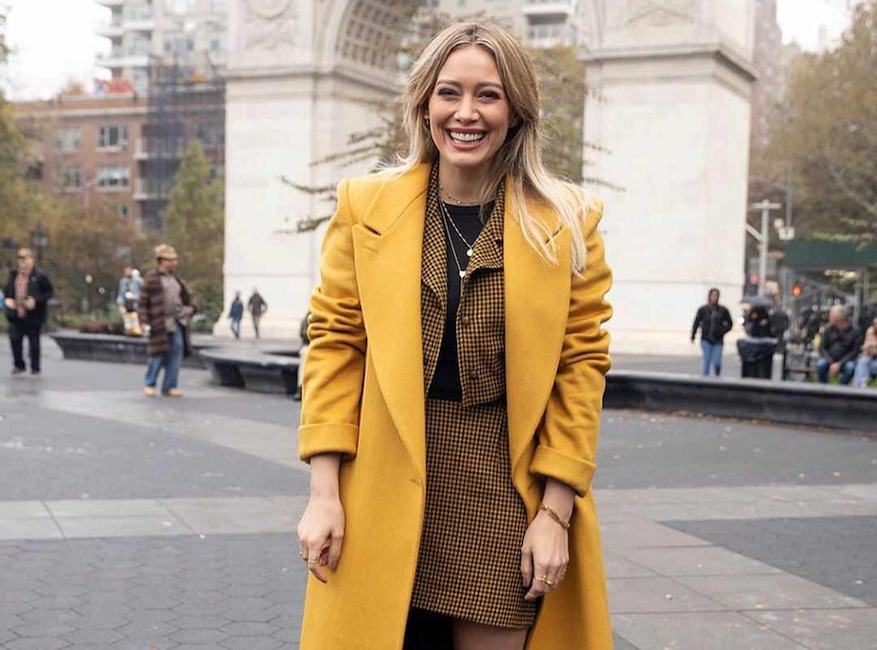 Disney+
She's Back!
Lizzie McGuire is coming soon to Disney+, and that just doesn't mean old episodes or even a new version of the show. It's a true revival, with Hilary Duff reprising her role as Lizzie at the age Lizzie would actually be now, and with original creator Terri Minsky running the show. Per Disney+, "The new story picks up as Lizzie is just about to turn 30. She seemingly has it all—her dream job as an assistant to a fancy New York City decorator, her dream guy and a picturesque Brooklyn apartment—but things aren't always as they seem. With a little help from her friends, her loving family and her 13-year-old alter-ego in animated form, Lizzie navigates the ups and downs of adulthood."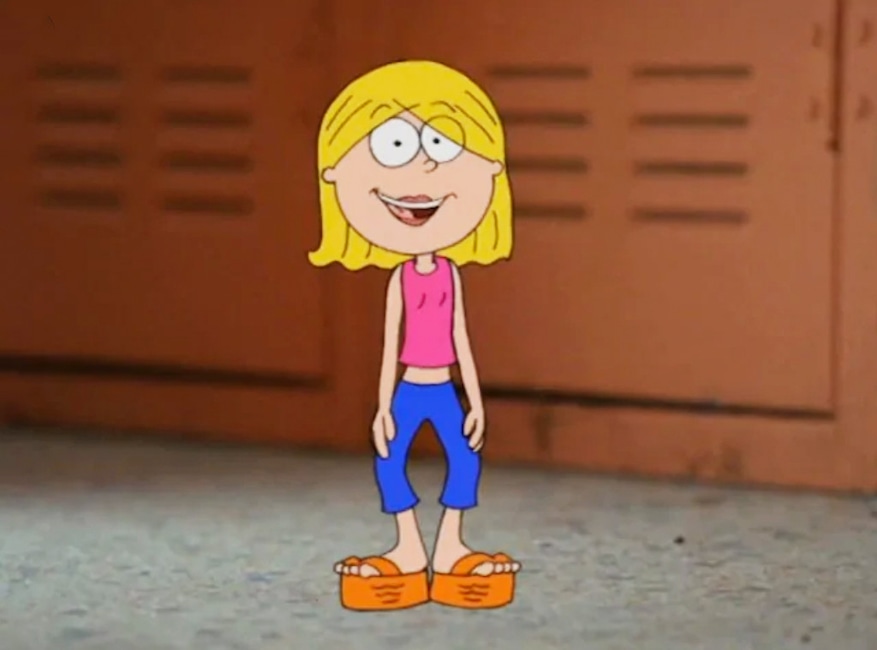 Disney Channel
Animated Lizzie Is Also Back
Not only is Lizzie's sometimes helpful, sometimes not so helpful animated avatar a part of the new show, but animated Lizzie hasn't grown up at all. She's still 13, which is weirdly delightful to us to hear.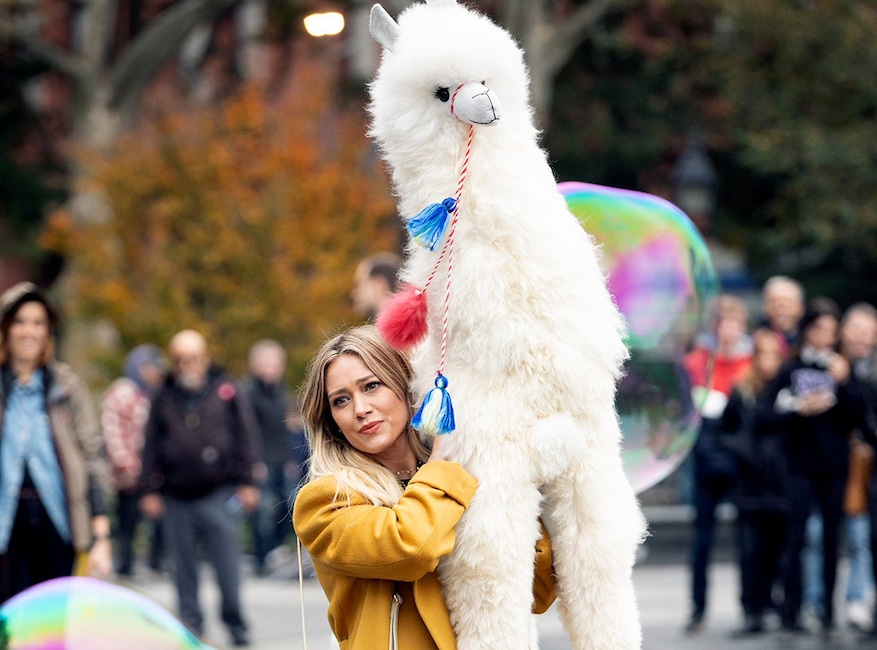 Disney+
First Episode Done
Production began on October 29, and Disney+ shared this pic of Lizzie and a llama to celebrate. We don't know what's up with the llama, but it might have something to do with Lizzie's job as the assistant to an interior designer. We'd definitely put this llama in our house, at least.
Article continues below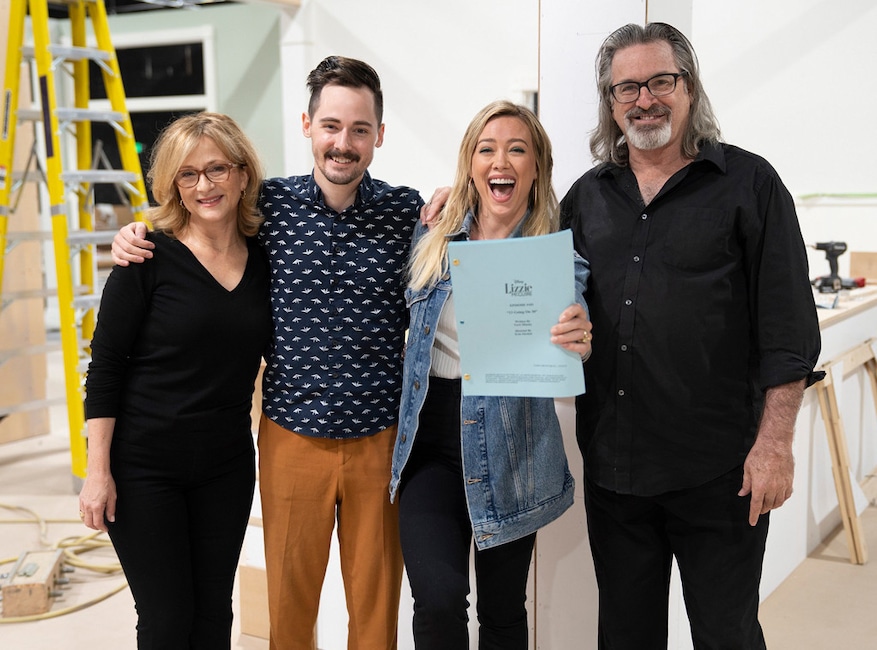 Disney+
The Fam Returns
Lizzie's family will all return, including Hallie Todd and Robert Carradine as her parents, and Jake Thomas as her little brother Matt. They're not in the first episode, but Duff told us she'll be filming with original characters for episode two.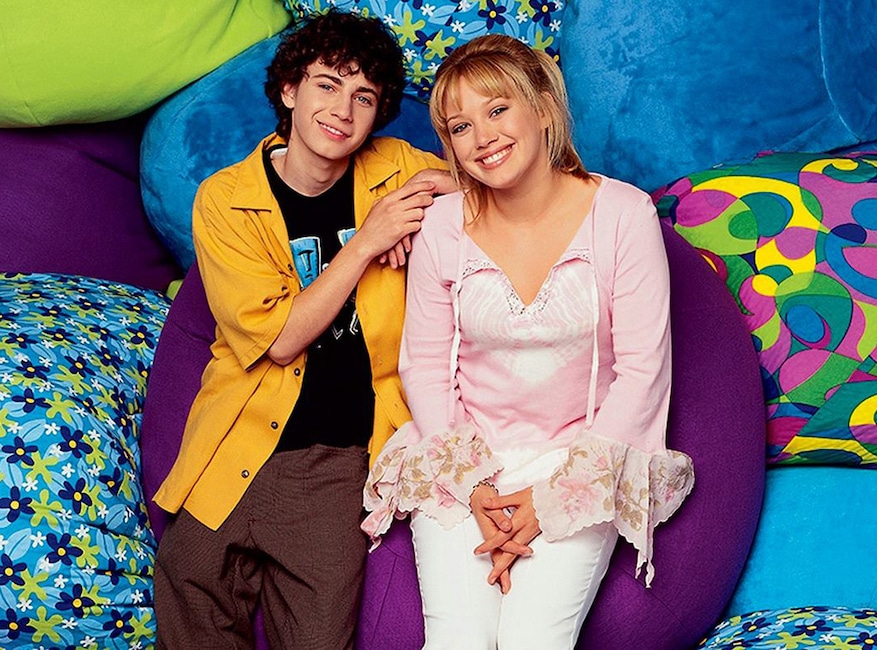 DISNEY CHANNEL
No More Boy Troubles?
It appears that Lizzie is doing extremely well in the love department, as Duff told us, "She has an awesome boyfriend and they've been together for two years, so everything's looking pretty promising for her." "Looking" is the operative word there, since we were told in the description of the show that things aren't always what they seem. Plus…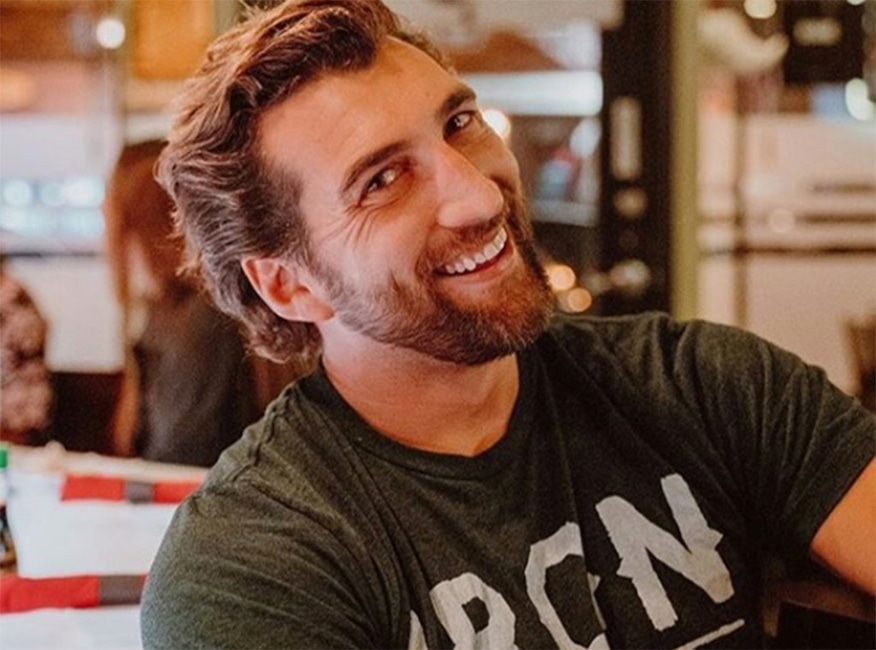 Instagram/Clayton Snyder
Ethan Craft Is Still Very Hot
Duff hasn't officially confirmed the return of any original cast members besides the McGuire fam, but when E! News asked if Lizzie still thought Ethan Craft was hot, this was Duff's response: "Yes, and he is not. He's very hot. Yeah. I'm pretty sure there's going to be…there's going to be a thing." As you can see above in the pic from Clayton Snyder's Instagram, Ethan is still hot. (His caption also included the hashtag #eatcarbs, so Ethan would be proud.)
Article continues below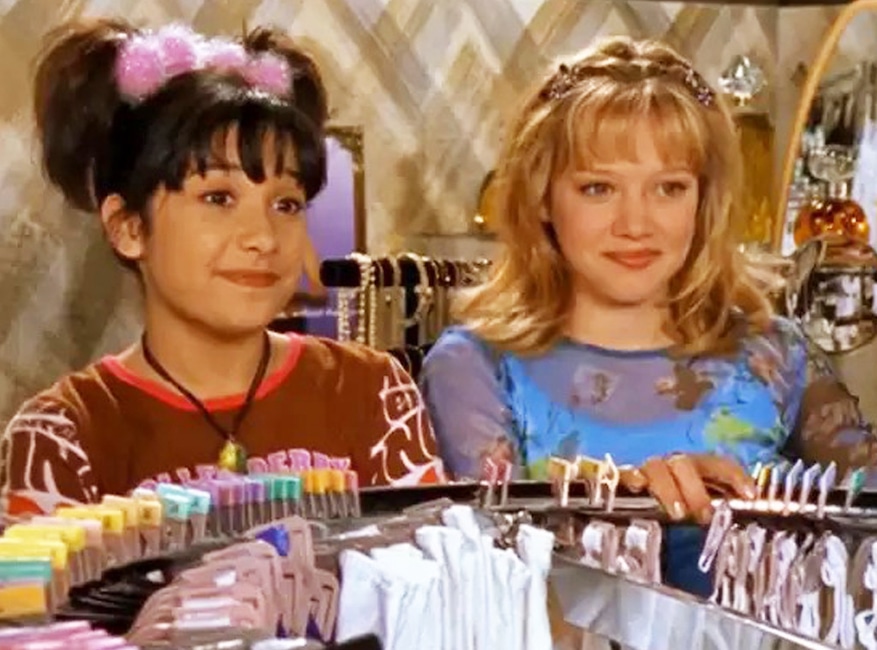 Disney Channel
No Word On Gordo and Miranda
There's no official word on whether Gordo (Adam Lamberg) or Miranda (Lalaine) will return, though Lalaine posted an Instagram story immediately after the revival news broke that was a screenshot of a message from Lamberg. She hasn't actually posted on Instagram since June, but trust us we will be here to tell you as soon as there's any Miranda or Gordo-related news.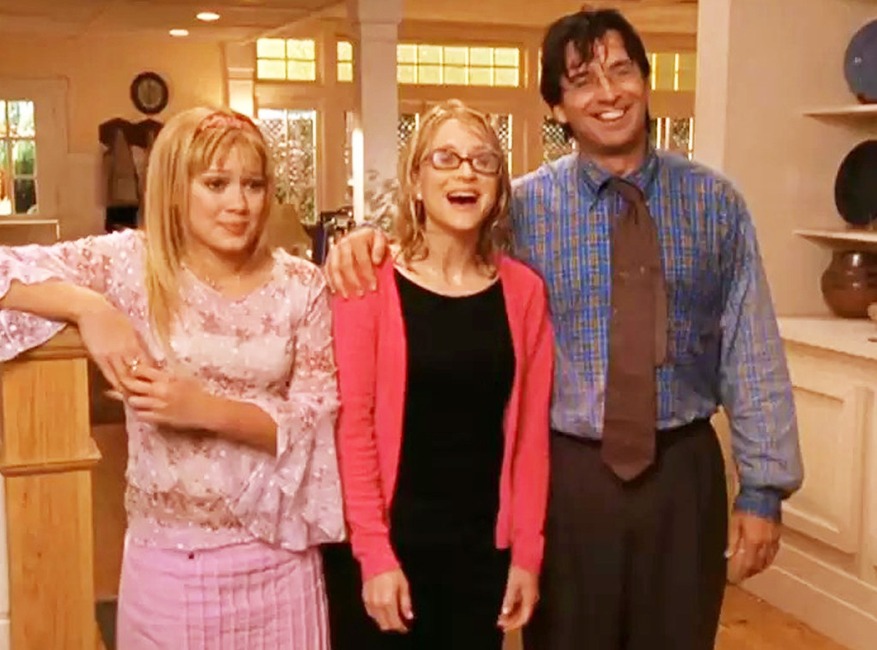 Disney Channel
Lizzie's Got New Confidence
"There's a confidence that I'm definitely trying to give her, just 'cause she's older and gone through more life than when she was a teenager," Duff told us. Lizzie was prone to freak-outs as a middle schooler and Duff describes her as "neurotic," but you could see the classic Lizzie McGuire Movie as the start of a whole new more confident life for Lizzie. Speaking of which…
Shutterstock
Is Lizzie Still a Pop Star?
E! News asked Duff if the new show will be acknowledging the fact that Lizzie had a moment of international fame during her 8th grade graduation trip to Rome, where she ended up performing at the Coliseum in front of thousands of people. Unfortunately it doesn't sound like this will be part of the new show just yet. "I don't really know. That is funny," Duff said when we asked. "And that's not something that we have talked about. Right. Maybe in the writer's room they have. For like a nano second she was known. There was like a funny laugh about like her like running into Isabella, but I don't know how far they went with that."
Article continues below
Lizzie McGuire is coming soon to Disney+, which launches on November 12.
Source: Read Full Article