Everything We Know About Rami Malek's Twin Brother, Sami
February 8, 2019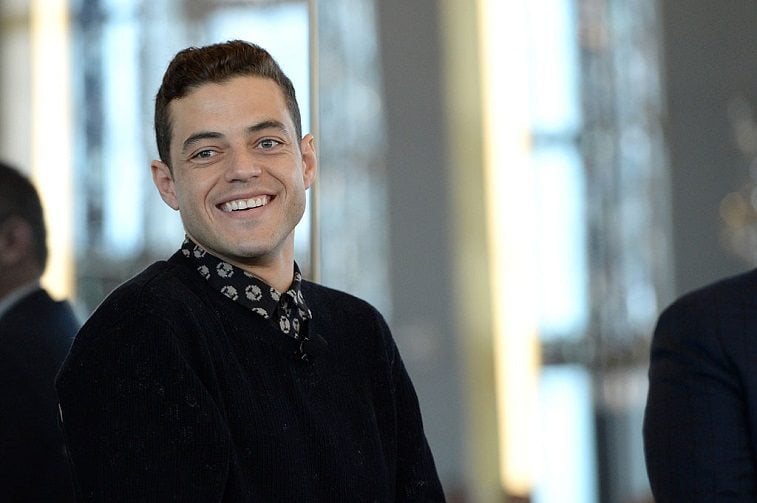 From his big break in the TV series Mr. Robot to his iconic turn as Freddie Mercury, the flamboyant lead singer of Queen, in the hit movie Bohemian Rhapsody, Rami Malek's career is on fire. In spite of his skyrocketing career and numerous award nominations, Malek is actually a shy, very private person. He rarely speaks about his family or his personal life – however, what with all the attention Malek has been receiving following the release of Bohemian Rhapsody, fans have gotten to learn a bit more about Malek and his elusive twin brother, Sami Malek. 
Rami Malek's early life
Although Rami Malek was born in Los Angeles, his parents are Egyptian immigrants, and Malek considers himself to be part of the Egyptian culture. Born in 1981, Malek has an older sister named Yasmine and an identical twin brother named Sami Malek. The 37-year old actor has said in interviews that while his parents encouraged their children to pursue careers in "more respectable" fields, Malek found himself drawn to acting from an early age.
Rami Malek's early roles included appearances on the popular TV show Gilmore Girls, the comedy War at Home, and small parts in popular movies such as Night at the Museum, as well as the two sequels, Night at the Museum: Battle of the Smithsonian and Night at the Museum: Secret of the Tomb. Even with steady work in film and television, Malek found himself discouraged with the variety of roles that he was being offered, with the majority of them focusing on his ethnicity.
Sami Malek gets in on the fun
Rami Malek first became known to a wider audience in the hit show Mr. Robot. Malek played a reclusive computer programmer turned hacker and his signature blend of intensity and quirkiness endeared him to fans everywhere. It was his role in Mr. Robot that led producers for the Queen biopic Bohemian Rhapsody to first take notice of Malek, and to start considering him for the role.
The rest is now film history, as Malek ended up scoring the role of Freddie Mercury and received widespread critical acclaim and introduced a whole new generation to the music of Queen, as well as becoming the highest-earning music biopic of all time. During the press and publicity junket for Bohemian Rhapsody, fans noticed a new presence often accompanying Malek to various red carpets and events – his identical twin brother, Sami Malek, born four minutes after Malek. Reporters were able to talk to Malek's brother and start to learn a little bit more about their brotherly dynamic.
The mischievous Malek brothers
While Sami Malek is now a well-respected teacher, with a promising career all his own, there was a time when Rami and Sami Malek had their fair share of fun. Rami Malek recently appeared on Jimmy Kimmel Live! and revealed that in college, they used to cover for each other by attending each other's classes, each pretending to be the other brother.
The internet might have broken a little when pictures of Sami Malek surfaced, with social media users proclaiming their appreciation for Rami Malek's identical twin brother, but Rami Malek has stated that he doesn't think they look as much alike as what they used to. Fans may or may not agree, but they certainly have had their fair share of fun comparing pictures of the brothers. Sami Malek might get even more attention at the upcoming Academy Awards, where Rami Malek has been nominated for Best Actor. Following his recent trend of joining his famous brother on the red carpet, he might soon become the hottest topic of the 2019 Oscars.
Source: Read Full Article