'Criminal Minds': The Real Reason Shemar Moore Left the Series
November 9, 2019
Criminal Minds is a beloved show and viewers have mixed reactions on whether the series should really be ending after this final season. Derek Morgan is a major fan favorite who is played by Shemar Moore. He left the show in 2016, but has been known to make an appearance on the hit CBS show. So, will Derek Morgan return to Criminal Minds for season 15 and why did he choose to leave in the first place?
Shemar Moore left 'Criminal Minds'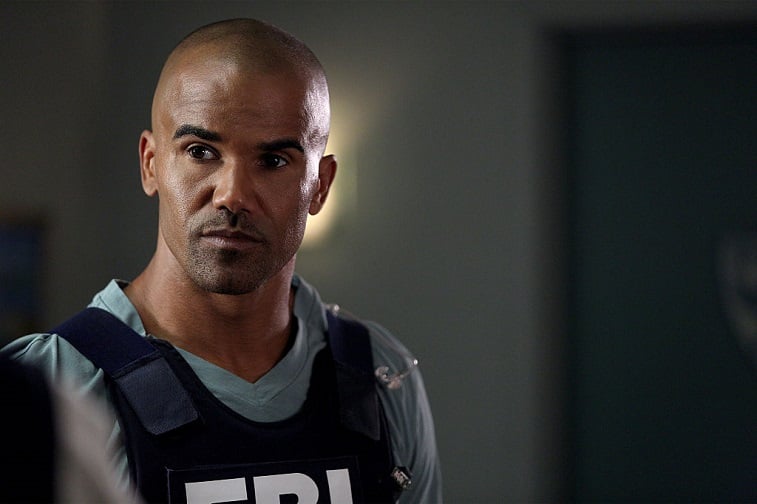 Derek Morgan, who is known for his special friendship with Penelope Garcia (Kirsten Vangsness), wasn't actually killed off the series, which leaves things open for a guest appearance in the final season. Moore's character left after overwhelming circumstances, including being kidnapped and finding out his fiancé was going to have his son. With the blessing of Penelope and Dr. Spencer Reid (Matthew Gray Gubler), Morgan left, but he's returned before, including in the season 12 finale and again in season 13.
Why Moore really left the series
Moore spoke with TVGuide about leaving the series and the possibility of whether or not he will return in the future. "I'm not leaving to go be a big star. I'm not leaving to go make a bunch of money. … I'm leaving because I just creatively want to be fueled and [am] excited to try new things and see what else I'm capable of," Moore said. "But I'm always going to look back and salute. They did not kill me on The Young and the Restless and I went back to say hello and thank the fans. Erica Messer refused to kill Derek Morgan."
Is Shemar Moore willing to return?
So, is Moore willing to return to the series? There's only one season left and fans would love to see Morgan and Garcia reunite again. Everyone enjoys hearing Morgan call Garcia "Baby girl."
"This business is all about politics, so I'm not promisinganything," Moore revealed. "But from a creative place, from a passionate place,if I'm asked intermittently to come back like they did at The Young and theRestless, from my heart, the answer is yes, yes, yes, yes. But I don't knowwhere I'm going to be in my career and my life when that time comes. But is itpossible? Yes, it's possible."
Will Derek Morgan return for the final season?
Moore has been busy with his own CBS series S.W.A.T., butit would be a relief to finally see him back on Criminal Minds as DerekMorgan before it's all really over. There is still so much that needs to betied up before it's all fully concluded for fans.
ET Canada's Keshia Chante spoke with Shemar Moore about the final season of Criminal Minds and whether or not we can expect to see Derek Morgan back again. "The final season of Criminal Minds has already been shot, so the actors are chilling enjoying all their money, on vacation, maybe looking for a new gig whatever, but there is a final season 15 that'll play out sometime this coming season," Moore revealed. "But if I can tell the truth, I think there was schedule conflicts because being Hondo takes up most of my time, so I did get to come back a couple of times after I left S.W.A.T. to check in with my Baby girl and Pretty Ricky [Matthew Gray Gubler]."
Hopefully fans will learn whether or not Shemar Moore will actually make an appearance in the final season of Criminal Minds soon. There's always hope right? It would be nice to see him reunite with his fellow agents one final time.
Source: Read Full Article