'Counting On': The Duggar Family Follows Some Incredibly Specific Abstinence Rules
May 28, 2020
By now, most people who haveheard of the Duggarfamily are aware that they don't believe in the use of birth control. Atleast, Jim Bob and Michelle Duggar don't. The couple, famed for theirsupersized family, happily left the size of their family up to chance, butthat doesn't mean they don't follow some basic guidelines. In fact, Michelleand Jim Bob follow some incredibly specific abstinence rules.
Michelle and Jim Bob abstain fromsex after the birth of their children
Michelle highlighted her thoughtson birth control in the family's book, The Duggars: 20 and Counting! Backin 2008. Inside the pages of the memoir, Michelle admitted that she and Jim Bobdid not believe in using birthcontrol. That doesn't come as a big surprise. The family has been outspokenabout their thoughts on the subject since their very first special on TLC. Shedid, however, share some interesting information.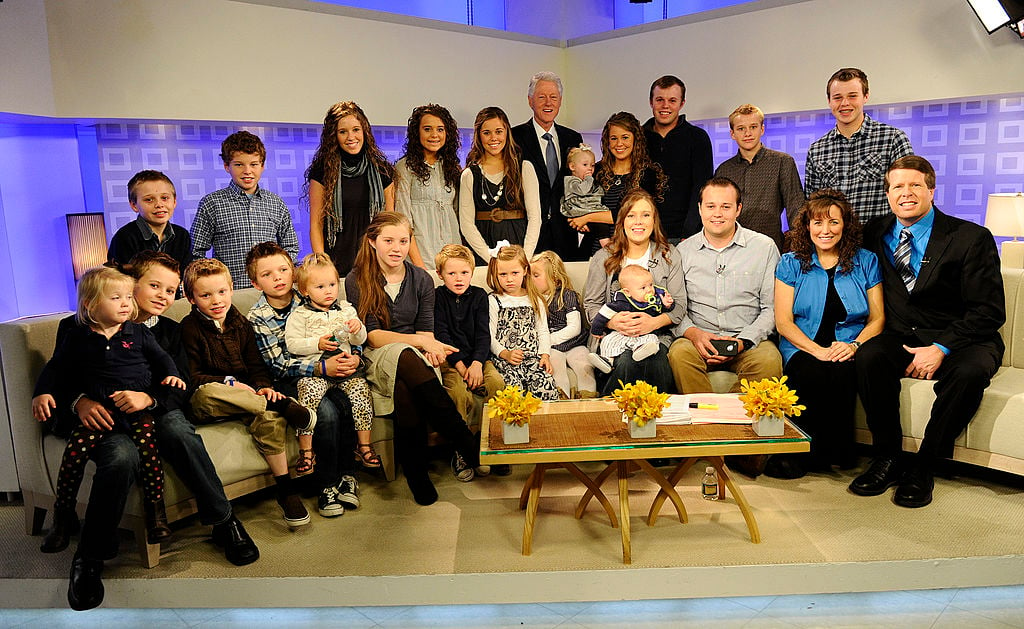 RELATED: 'CountingOn': Are These Duggar Couples Using Birth Control?
Michelle noted that she and Jim Bob adhere to guidelines about abstaining from sex after the birth of a child. The instructions they follow appear in Leviticus, a book in the Old Testament of the Bible. According to the guidelines, Michelle and Jim Bob abstain from sexual activity for 40 days after the birth of a boy and 80 days after the delivery of a girl. Michelle didn't go into detail about why the gender of the baby influences their abstinence schedule.
Did the Duggar girls track their mother'sreproductive cycle?
Michelle and Jim Bob aresurprisingly open about all things having to do with reproduction. Some familycritics, however, argue that their openness may be aboundary issue. It's been suggested that the Duggar girls were tasked, onsome level, with tracking their mother's reproductive cycle. There is no concreteevidence that that is true, though.
RELATED: 'CountingOn': Fans Think The Duggars Plan Their Weddings Around Ovulation
OneReddit user points out that Michelle appeared to track her cycle on apublic calendar. According to multiple interviews, Michelle has suggested the Duggargirls watched the calendar religiously during her childbearing years, in hopesof spotting a potential pregnancy before everyone else. Family critics pointout that such behavior is almost as creepy as the Duggar girls being taskedwith tracking the information themselves.
Do any of the Duggar kids use birthcontrol?
The Duggar kids are a bit more reserved when talking about their sex lives, but family followers believe at least some of the Duggar kids are using birth control against their family's strict beliefs. Followers seem confident that Jill Duggar and Derick Dillard are utilizing birth control to limit their family size. Derick has pointed out, on more than one occasion, that he has never suggested he is against the use of birth control.
RELATED: 'CountingOn': Are These Duggar Couples Using Birth Control?
Family followers are also convincedthat Jinger Duggar and Jeremy Vuolo are using some method of family planning.Jinger and Jeremy waited more than a year after their wedding to announce theirfirst pregnancy, and a second pregnancy announcement has not yet come, despiterumors that the couple is expecting. Jinger and Jeremy's daughter,Felicity, will turn 2 in July 2020.
Source: Read Full Article