'Counting On': Jessa Duggar and Jinger Duggar Share a Sponsor
June 30, 2020
Duggar family followers have pegged Jessa and Jinger as the two Duggar kids who remain the closest now that they are adults. Jessa and her husband, Ben Seewald, are responsible for Jinger's marriage to Jeremy Vuolo. Even with the geographical separation, the duo seems to be the best of friends. Now, they are sharing more than ever. The sisters share a creative agency, and, apparently, are promoting the same products.
Jessa, Jinger, Jeremy, and Ben are working with the samecreative agency
Jessa, along with her sister and their husbands have allseemingly signed with the same creative agency. Jinger and Jeremy added anemail address for business inquiries to their Instagram page last month. Theagency, TheGift Shoppe, claims to have offices in both New York and Los Angeles.Little else is known about the agency, or any other clients they may handle.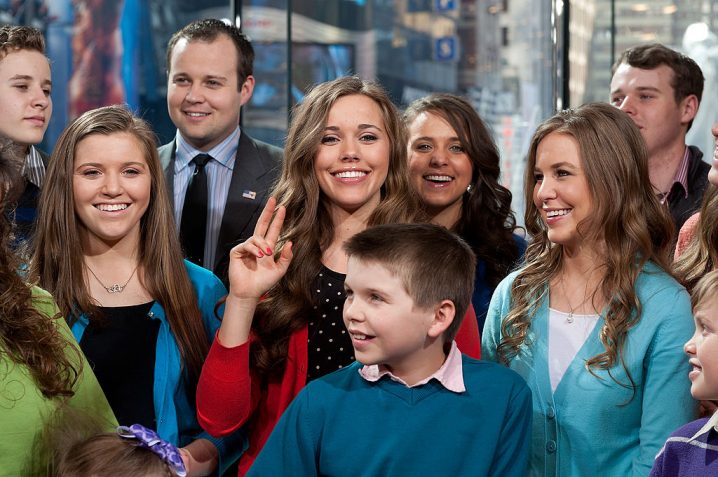 RELATED: 'CountingOn': Are Jinger Duggar and Jeremy Vuolo Managing Their Own Social Media?
Several weeks after Jeremy and Jinger added the email addressto their profiles, both Jessa and Ben provided contact information, too. Basedon the information provided, Jeremyand Jessa are working with an agent by the name of Aaron. No last name has beenprovided. Ben and Jinger are seemingly working with an agent by the name ofJeremy.
Jinger and Jessa have both offered their followers a couponcode for headphones
Jessaand Jinger's connection seems to reach beyond an agent in common. The sistersare advertising the same products, too. In recent weeks, Jessa and Jinger haveboth taken to their Instagram stories to promote a pair of headphones thatappear to look incredibly similar to Apple's famed AirPods. The headphones,however, are not created by Apple.
RELATED: 'CountingOn': Family Followers Think Jessa Is Guilty of Making Things Up
Instead, the wireless buds are offered by a company by thename of Royal Sounds. While the earbuds have 39 positive reviews, they do notappear to be for sale anywhere, except the company's official website. Currently,they are offering the headphones for just $39.00 per pair, but both Jessa andJinger were seen promoting a Buy 2, Get 1 Free deal. The deal remains active onthe site.
Joy-Anna Duggar seems to be getting in on the sponsorshipaction, too
When TLC announced a new season of Counting On,family followers instantly noticed that one familiar face was missing frompromotional materials. Joy-Anna Duggar, who married Austin Forsyth in 2017, wasnot featured in the promotional photos or the trailer. Herabsence sparked rumors that the couple has left the show, and those rumorsseem to be all but confirmed.
RELATED: 'CountingOn': Why Are All of the Duggars Launching Solo Projects?
That doesn't mean Joy is interested in stepping entirely outof the spotlight, though. Instead, she's started to ramp up her social mediausage, and recently she was spotted advertising the same headphones as herolder sisters. Joy featured the same headphones on her Instagram Story on June25. She, however, does not appear to be affiliated with the creative agencythat the Seewalds and Vuolos are working with.
Source: Read Full Article