'Carnival Row' Season 2: Release Date, Casting, and Everything Else We Know
October 30, 2021
Carnival Row fans have been waiting for over two years to dive back into the thrilling Amazon Prime Video fantasy series. From casting to the premiere, here's what we know about Carnival Row Season 2. 
What is the 'Carnival Row' Season 2 release date?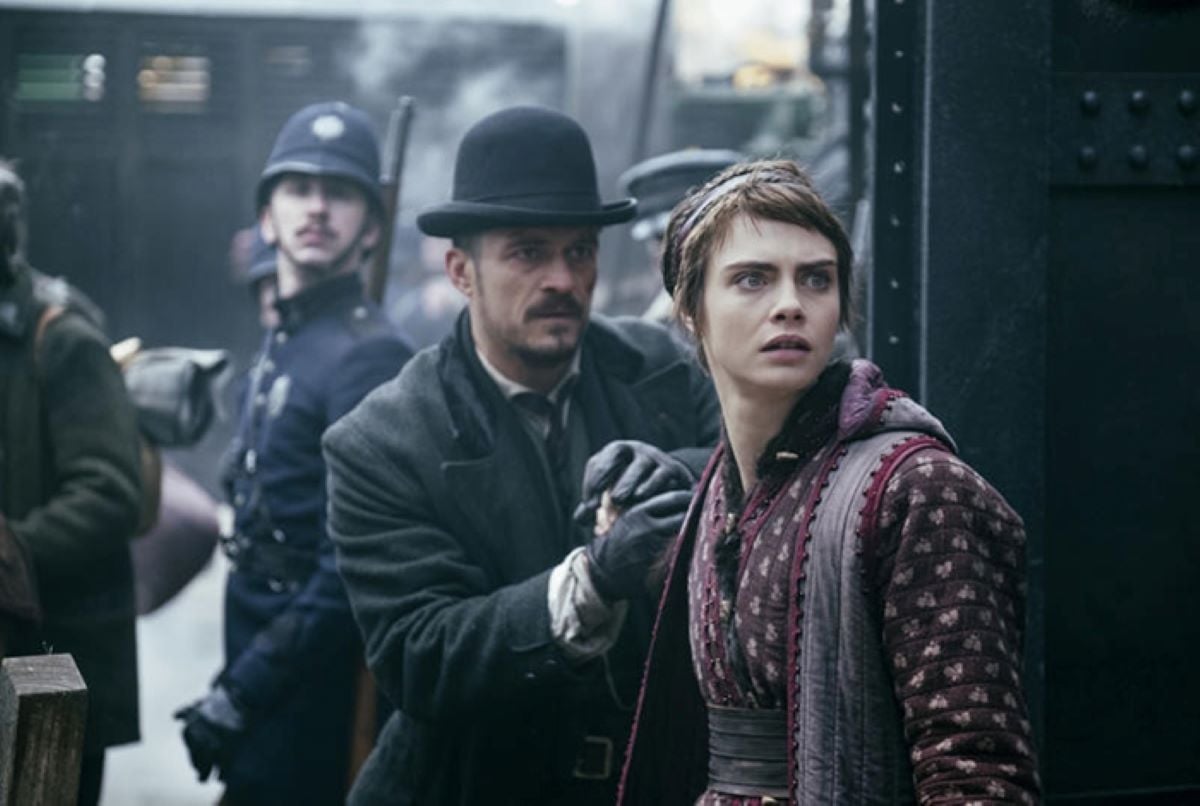 As of now, Amazon has not announced an official release date for Carnival Row Season 2. But, we do know it's well on its way. The show finished the bulk of its filming in August 2020, but Orlando Bloom was unavailable at the time. The series recommenced filming with Bloom in May 2021. 
And in September 2021, the show's Twitter account revealed production was finally complete and shared a series of behind-the-scenes photos. In the comments, when responding to Amazon Prime Video's coy request for more details, the Carnival Row account teased, "Patience, good things come to Faes who wait."
The first season of Carnival Row completed filming in March 2018 and then premiered in August 2019. If post-production takes the same amount of time for Season 2, viewers may not get new episodes until Fall or Winter of 2022.
Which cast members will return for season 2?
The photos shared by the Carnival Row Twitter account confirm that some of the series major players will return for Season 2. Orlando Bloom and Carla Delevingne reprise their roles as the inspector Rycroft Philostrate ("Philo") and the rebellious fae, Vignette Stonemoss. 
David Gyasi and Tamzin Merchant will return as the shunned faun Agreus Astrayon and his socialite lady love, Imogen Spurnrose. Indira Varma, Jared Harris, and Karla Crome are also expected to return.
What will 'Carnival Row' Season 2 be about? 
We don't know precisely what Carnival Row Season 2 will be about, but it will likely pick up where the cliffhanger finale left off. By the end of last season, Philo embraces his fae heritage and consequently gets kicked off the police force. When talking to Entertainment Weekly, showrunners Travis Beacham and Marc Guggenheim revealed that Season 2 will find Philo struggling because he no longer wears a badge. 
"You know, he's not human enough for the humans, but he's not fae enough for the fae," Guggenheim said. "He kind of exists in this sort of status Twilight Zone. Not to mention the fact that, because of this decision, he has relinquished his badge. So this cloak of authority that he used to have is no longer there. So that's another thing that he'll be wrestling with in Season 2."
The new season will also feature Vignette's Black Raven and explore her increasingly complicated relationship with Philo. "Vignette is a character who's remarkably self-assured in her identity and has a lot of pride in who she is," Beecham explained.
"And Philo, necessarily, because he is of mixed heritage, is someone whose identity is constantly up for grabs," he added. "And I think that is something that has created tension for them and will continue, I think, to create tension for them in the future."
Source: Read Full Article