'Bridgerton': Where You've Seen Edwina Sharma Actor Charithra Chandran Before
April 6, 2022
Netflix's Bridgerton Season 2 introduced a host of new characters — most notably, the Sharma sisters. Learn where you've seen Bridgerton's Edwina Sharma actor Charithra Chandran before.
Who is Charithra Chandran?
Chandran landed her breakout role as Edwina Sharma in the latest season of Bridgerton. But her performance history started long before the Netflix series aired.
"I've been performing all my life," said Chandra during an interview with PopSugar. "I was probably that annoying child that was always putting on plays I had made up." 
Well, her acting abilities couldn't have been too annoying because she began performing professionally at a young age by touring West End musicals, according to IMDb. Years later, Chandran landed roles in theater and film productions while attending Oxford University.
"I was lucky enough to then go to a uni where there was a lot of theatre happening and so I spent most of my time doing drama at uni," said Chandran. "Probably more time than studying." 
Most recently, Chandran starred in Bridgerton Season 2. The season began by introducing half-sisters Kate and Edwina Sharma. The two traveled from India to England along with their mother to celebrate Edwina's social debut. Shortly after being presented to the Queen, it was announced that Edwina was the season's "diamond." Soon Anthony Bridgerton began courting Edwina while fighting his bubbling feelings for Kate. Although Edwina's character seemed blissfully naive in love for most of the season, the final few episodes proved that there was more to Edwina than just a pretty face. And Chandran is the actor who brought this new layer of Edwina to life.
"I was very excited to be doing these scenes where we can show a dark-skinned woman and her body and not be so taboo about it," said Chandran during an interview with People. "Especially a dark-skinned Indian woman where maybe they're represented in a conservative way sometimes."
What other roles has 'Bridgerton' actor Charithra Chandran played besides Edwina Sharma?
Bridgerton Season 2 isn't the only place you can watch Chandran perform. In fact, Chandran landed her first major role shortly after graduating from college. In 2021, she starred in season 2 of the Amazon Prime and IMDB TV series, Alex Rider. The show is based on a series of spy novels by author Anthony Horowitz. The novels focus on Alex Rider, a teenage spy recruited by MI6. Chandran starred in seven episodes as Sabina Pleasance — Alex Rider's main love interest and a key character in the books.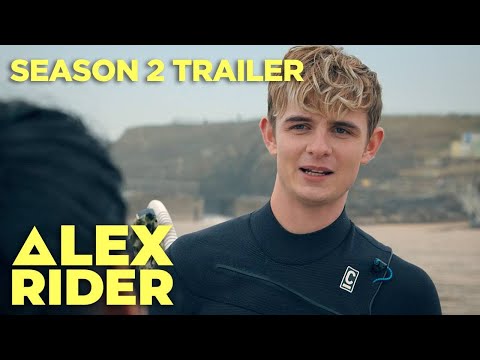 Here's where you can see Chandran next
Netflix hasn't confirmed that Edwina Sharma will return for season 3. But Chandran does have a few upcoming projects listed on IMDb. She will star in two shorts this year. The first is titled The Talents. The short follows three pianists who are sent out into the world after their Maestro leaves. Chandran plays a character named Bekkie. The second short Chandran is slated to appear in is called Good Intentions. IMDb doesn't list any information about the short besides the fact that it's currently in post-production. Chandran plays a character named Rahima.
Lastly, Chandran is set to star as the lead in an upcoming TV series called Pillow Talk. According to IMDb, the series is currently filming and centers around Stella (Chandran) who is "having a rough patch" after starting a new job and working through a breakup.
Related: 'Bridgerton' Season 2: How Old Are Kate and Edwina Sharma?
Source: Read Full Article