'Bridgerton' Actor Charithra Chandran Reveals One of Her Favorite Scenes
March 29, 2022
Bridgerton Season 2 introduced Charithra Chandran into the Netflix series. Chandran's character Edwina is the kind and obedient diamond of the season. Edwina has been preparing to be a suitable wife for her whole life and is delighted when Anthony Bridgerton proposes to her. However, things go awry on her wedding day. King George makes an appearance, and his relationship with Queen Charlotte actually helps Edwina make an important decision.
[Warning: This article contains spoilers for Bridgerton Season 2]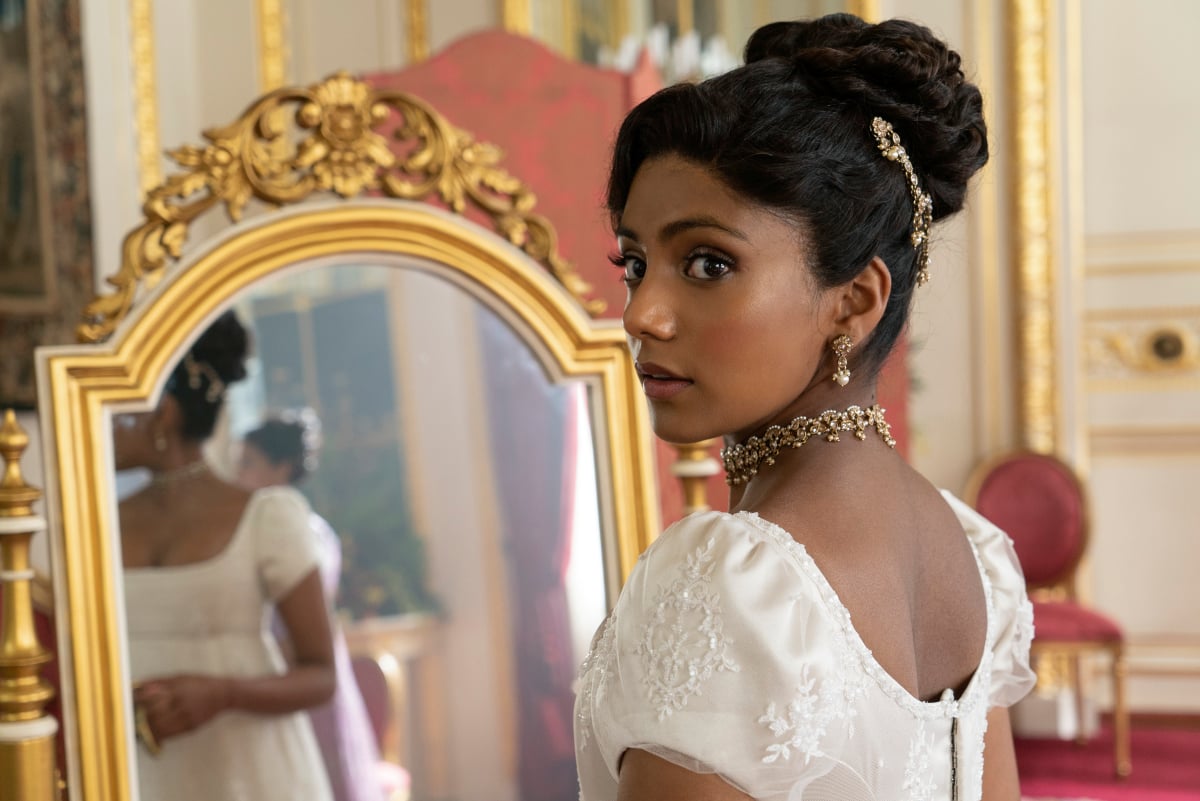 Edwina Sharma plans to marry Anthony Bridgerton
In Bridgerton Season 2, Anthony sets his sights on Edwina Sharma. He decides that the diamond of the season will make the perfect viscountess. However, Edwina's older sister Kate hopes to shield her sister from a loveless marriage. While she and Anthony engage in a battle of wits, they can't help but fall in love. Edwina is unaware of these feelings until Anthony picks up a bangle that Kate drops during her wedding.
Bridgerton star Charithra Chandran explained why it took her character so long to notice Kate and Anthony's attraction to each other. "The only way I can describe it is, I would never think my dad would do anything to break my heart. Like, it wouldn't even occur to me that my dad would behave in a way that would hurt me," she told Entertainment Weekly.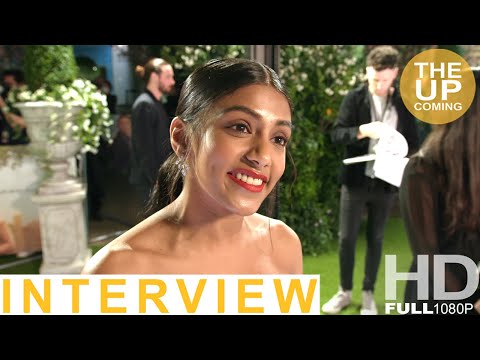 "It's the same situation. It wouldn't even occur to Edwina that Kate would be in love with the same person she's in love with. It wouldn't register. You don't look for something that you think is impossible. I don't look for elephants to be able to fly, right? It's the impossible, so why would she observe it?"
Charithra Chandran revealed one of her favorite scenes in 'Bridgerton' Season 2
After Edwina has her revelation, she runs from the altar in the middle of her wedding. Edwina then approaches Queen Charlotte, who clearly wants her to go through with the wedding. However, King George bursts through the door, seeming to believe it is his own wedding day to Charlotte.
George gushes about how "radiant" the Queen is but becomes distressed when the guards start to take him away. Edwina calms George down with some kind words about the love between him and Charlotte. She encourages King George to rest and he complies.
Charithra Chandran explained why she loved this moment for her character so much. "That was one of my favorite scenes to film," the actor told Entertainment Weekly. "Because you really see Edwina's power, her goodness, her strength."
Chandran explained that the King and Queen's love helped Edwina choose not to marry Anthony
Chandran also explained that this moment with the King and Queen helped Edwina decide not to marry Anthony. "I always really think of that as the turning point, because in my head when Edwina comes into the room to talk to the queen with Mary (Shelley Conn), she's about to tell the queen that the wedding will go on — that the wedding will continue and she'll marry Anthony," the actor told Entertainment Weekly.
"It's only when she sees the love between the queen and the king, where she goes, 'Oh my god, this is true love, and I will never have this if I go through with this wedding.' It's such a pivotal moment in the love story because it's that moment where she decides, 'Actually no, I can't accept this. This is beneath me.'"
All episodes of Bridgerton Season 2 are currently streaming on Netflix.
Source: Read Full Article